It's National Hospital Week: Do You Know What Your Patients Think of You?
Reputation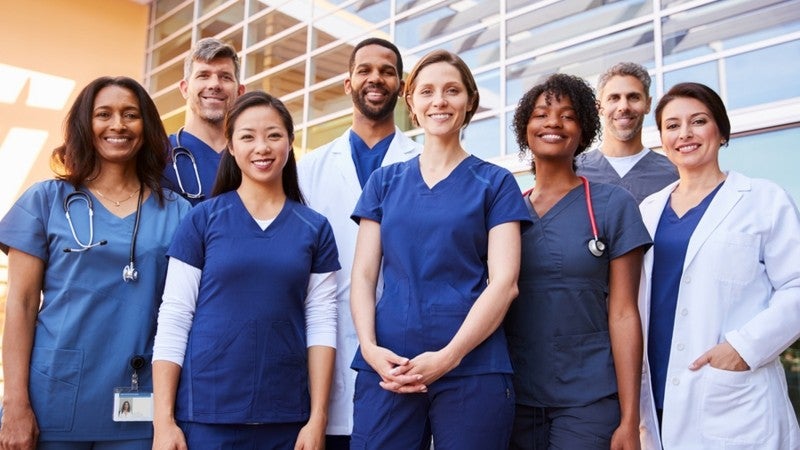 National Hospital Week is May 12-18, 2019. 
National Hospital Week is May 12-18, and patients all over the U.S. will be sharing their thoughts about hospitals and healthcare facilities via social media. If you are a healthcare leader, there's no better time to look at your organization's online reputation with an eye toward improvement.
In the current challenging healthcare environment, hospitals not only compete fiercely for patients but also for qualified staff. Reputation plays a vital role in this process, and more providers are taking an active interest in healthcare online reputation management.
Why is Your Hospital's Reputation So Valuable?
While a good online reputation is vital for any business, there are a few important reasons it's a priority for the healthcare industry.
Patients are anxious. It's understandable that doctors and healthcare settings can be intimidating to the average person. Few people are excited to go to the hospital, so finding a facility with a stellar reputation can change the conversation and inspire confidence.
Healthcare is personal. A patient's choice of healthcare provider is a very personal decision. Patients need to know that they are choosing someone they can trust with their wellbeing in matters they may not fully understand.
Patients rely on online sources. Now more than ever, patients are turning to the internet to find their next healthcare provider and validate their choices. Consumers are using sites like Google and Facebook to locate top providers. Reviews are also vital, and hospital reviews on Google alone soared 86% between 2016 and 2018.
Healthcare is expensive. This is a big ticket item for many Americans, and they treat it as such by shopping around. Instead of price shopping as someone would for a car, healthcare decisions are often made based on who provides the highest level of care. Being on top pays off for providers. Hospitals with Reputation Scores in the top 25% have a revenue per bed that is $1.2 million higher than those with scores in the bottom 25%.
Protecting and Enhancing Your Hospital's Reputation
With National Hospital Week in full swing, it makes perfect sense to focus on your facility's online healthcare reputation management program. In short, your reputation is what patients think and say about you on various online outlets. Not only do you need to have the tools in place to know what patients have to say but also manage your online presence in the most efficient way possible.
Healthcare online reputation management isn't a passive process. Instead, you'll want to actively take steps to improve your brand recognition and presence. Some of the strategies you can use to accomplish this include:
Broaden your reach. Patients are looking for providers online around the clock. You can help patients make the best choice (you) by ensuring that your business listings are complete and consistent across major directories.
Monitor and respond to reviews. Get alerts immediately when a new review is posted about your business, and have the tools on hand to respond to any review, good or bad, as quickly as possible.
Engage the public. Find out when there is a mention of your business on any social media site so that you can increase your engagement. Start and join conversations about your brand to give customers validation that you are making their needs a priority.
Take action on insights. Continuously monitor your Reputation Score for greater visibility into patient sentiment. Use this data to provide doctors and other healthcare staff with the information necessary to make improvements.
Reputation.com is the partner of choice for three of the top five healthcare systems in the U.S. If your hospital is ready to take full control of its online reputation, you'll want the tools and resources in your corner to help you attract and retain patients. Download our Healthcare reputation report for more information.