Improve Local Search for Your Medical Practice with 4 Simple Steps
Adam Dorfman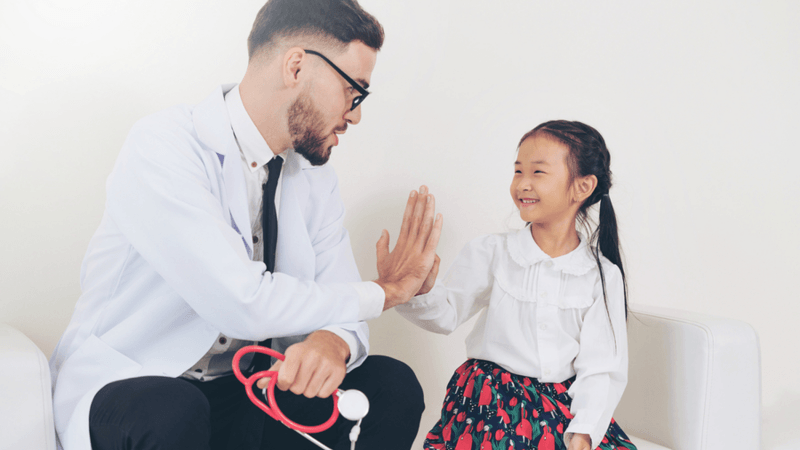 It's hard to overstate the importance of local search to medical practices in terms of healthcare reputation management.
Seventy-seven percent of healthcare seekers begin online and 80% of internet users have searched for health-related information. Since 46% of all Google searches have local intent, it's easy to see why healthcare local search is so important.
Here are four tips to help medical practices improve their local search presence and bolster their online reputation.
1. Ensure consistent NAP across all your web properties.
NAP stands for name, address and phone number. They should be consistent across all your web properties including your website, social media properties, your Google My Business listing, Google Maps and wherever else people find information about your practice online. Consistency of this basic information across the web is a key element of search engine optimization and one that is easy to overlook.
2. Do keyword research and put your findings to work.
Google Analytics will tell you which keywords lead people to your website. When you know what these keywords are, you can optimize your web content to include them. This will help your site rise to the top of search engine rankings when people search on those keywords. Also, be sure to include your most important local keywords in your URLs, heading tags and title tags.
3. Be proactive regarding patient reviews.
Positive patient reviews add heft to your local SEO scores. When Google detects regular activity and updates in the form of patient reviews, your SEO ranking improves. Actively soliciting reviews from your patients, monitoring those reviews and managing your online reputation will improve your local SEO results.
4. Use Google Managed Services from Reputation.
Reputation offers Google Managed Services as a solution to help you ensure that all your practice locations appear accurately everywhere people search for you on Google. Consistency across Google Maps, Google My Business, the "local 3-pack" and more means that people can learn about your business, even if they never leave the search results page. It's the best way to deliver an outstanding customer experience that starts right on their search results page.
Google Managed Services also monitors your Google reviews so you can respond quickly and take advantage of the better traffic and conversions that result from higher numbers of positive reviews. Finally, Google Managed Services provides you with a centralized dashboard that lets you track search ranking performance and ensure your Google My Business presence is optimized at all times.
Healthcare local search is a crucial component not only to SEO but also to healthcare reputation management. When you make sure your website is mobile-optimized, put your keyword research to work, ensure consistency of NAP and other business information across web properties and use Google Managed Services from Reputation, you can be confident you're doing everything you can to help people find and choose your medical practice.
Download the 2021 Healthcare Reputation Report to learn more about online reputation management for healthcare professionals today