How to Implement Successful Online Reputation Management for Your Healthcare Organization
Reputation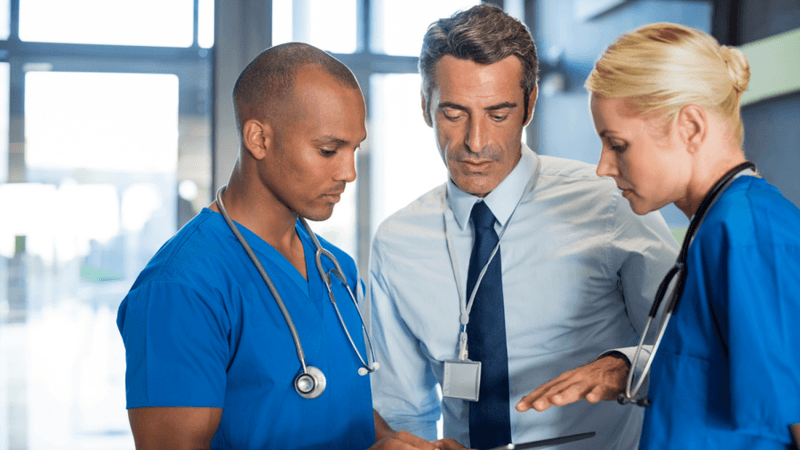 Few topics get more attention in healthcare today than the patient experience. From the perspective of the provider, the goal is to provide the highest level of care possible to patients while growing the business. But there's more to it.
Consumers have much more control over their healthcare decisions today, thanks to technology. Patients have begun to weigh in on everything from the quality of care, to price transparency, to  the friendliness of providers across a variety of online platforms. This makes online reputation management a must for healthcare organizations today.
Why Online Reputation Management is a Must for Your Healthcare Organization
If you're still on the fence about managing your online reputation, you might want to take a look at the benefits of doing so. SoftwareAdvice reports that 80% of consumers report using online reviews in their initial steps to find a provider, and 16% will use them to validate their choices. (Download our medical guide on How to Compete for Patients in the Digital Age). The other benefits of using online reputation management include:
Responding to online reviews and engaging on social media builds brand awareness and spreads the message about your quality of care.
Feedback from past and current patients can help your organization improve its services.
Automating the management of online business listings saves money and time, while also ensuring that patients can easily find you.
Analyzing patient sentiment across online platforms and through surveys can reveal the need for operational, facility and service improvements.
Quick Tips for Implementing Online Reputation Management
Online reputation management (ORM), is one of the best ways to ensure that your healthcare organization remains competitive while keeping the needs of the patient front and center. When you decide to implement an ORM program, a few quick tips to get started include:
Choose your internal ORM team. While clinicians might be on the front lines with patients, they are seldom the ones to handle ORM. Instead, this is often handled by the organization's communications or marketing team. There should be other internal partners as well, such as operations, legal and even a "physician champion."
Define roles and responsibilities. Once you've chosen your team and established internal partnerships, define who will be responsible for what tasks. For example, who is going to monitor and respond to online reviews, and who will compile data and report on progress? When you use an ORM solution, you can assign multiple users, alerts and tasks accordingly.
Gather actionable insights. A comprehensive ORM platform provides access to tools that simplify review and social media monitoring and delivers powerful insights. These insights will help you make timely changes within your organization that improve the patient experience.
A healthcare organization's reputation is vital to its success in today's competitive market. Online reputation management is much more than just crisis control. It is a proactive and systematic approach to managing the online perception of your organization's quality of care and outcomes.
The good news is that healthcare organizations that meet this challenge will thrive by retaining and attracting patients in an evolving marketplace. Download our free guide to Getting Started with Online Reputation Management to learn more.