Got Multiple Locations? Here's How to Master Social Media Management
Reputation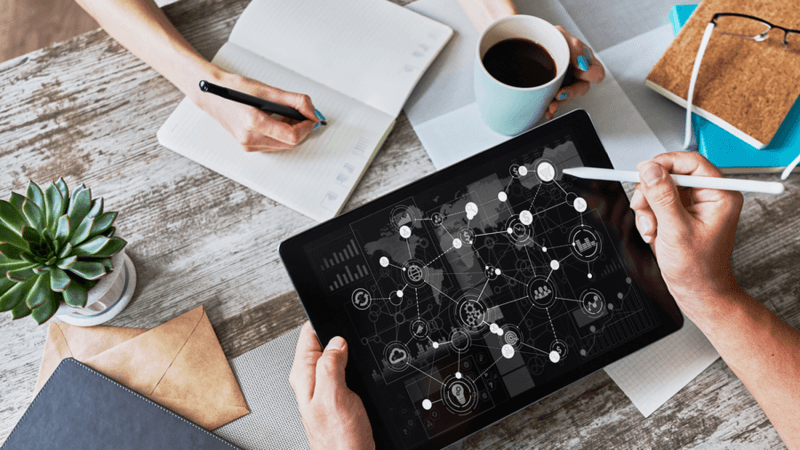 As a brand with multiple locations, mastering social media management can be a bit of a challenged. You might have some advantages over a single mom-and-pop small business, but managing multiple pages is a painpoint for large businesses. When it comes to creating a consistent online customer experience, single locations only need to worry about one target audience and locale.
On the other hand, a business with multiple locations must work to create the same digital experience for consumers across all platforms and geographies. The issue is that doing this manually or having multiple people assigned to the work can lead to subpar results.
When errors slip by in one location, or there are inconsistencies, consumers can become either confused or turned off by your brand, which can harm your online reputation. Instead, you can employ the right tools and master social media management for your entire business, no matter how many locations you have.
Set Corporate Social Media Guidelines
Your corporate office should be the driving force behind all marketing and online reputation management programs. Whether you're working for a well-known company or a startup, branding is essential to the success of just about any business.
Your corporate marketing department should define a set of branding guidelines that will be used across all touchpoints with customers. These guidelines will dictate some of the elements of your online posting and tone, such as acceptable images, font, colors, and logo use.
You should also establish some guidelines regarding consistent processes for managing your pages. For example, "mentions" that require a response should receive one within 12 hours, or reviews get a response from the location manager.
(Download our free Online Reviews and Ratings 101 guide.)
The Benefits of Local Social Media
While your corporate office should be heavily involved in managing your accounts, your accounts on different platforms should still be divided at the local level, instead of just focusing on a single brand account. Customers are increasingly performing local searches and want to connect with your nearby location, instead of in some far-off central location. For example, Mainstay Salire found local Facebook pages outperform a national brand page in engagement numbers by a margin of 40 to one. That's why it's important that your business has a local SEO strategy that can help to land your Google My Business listing on 3-pack.
Local social media accounts reach smaller batches of followers than national ones, but these are also narrower sales funnels. In other words, people that follow the local pages have more interest in buying, and those fans are being reached more easily on social media than the ones following just a brand page.
Specify on Google that your Business has Multiple Locations
Experts advise companies with multiple locations to combine posting of nationally branded content alongside content that is more localized. A local manager might want to be hands-on with social media, but a comprehensive social media management software solution at the corporate level can ensure that nothing falls through the cracks or is posted that is inconsistent with the brand.
When a location doesn't manage its accounts efficiently, you can step in with some training or take over the job at the corporate level. The key is to distinguish each locale or branch so that customers can find them in local Google search.
Accomplishing this can be as simple as adding the location name in a post or placing an image in a post that is native to the region. Different branches can also use local lingo as long as it fits your overall brand guidelines.
Why You Need to Use Social Media Management Software
When you have several locations, the best way to either manage or oversee the activity on all of them is to use a feature-rich social media management software tool. This type of suite also allows your company to view and manage accounts across a variety of platforms. These solutions are invaluable to a business looking to refine its social strategy, so be sure to conduct a social media management tools comparison before you make a purchasing decision. You'll be able to actively listen for mentions of your brand on any platform, relative to any of your locations. Many of these suites have a social media scheduling tool rolled into its functionality. If you select one of the best social media management tools in 2021, you can easily see when someone likes, mentions, shares, or comments on something, you can respond appropriately and start a conversation.
This type of tool also allows you to curate, create and share content that is targeted to each audience. You can create different campaigns and save them in a central repository for easy management.
90% of B2B marketers of B2B marketers use content marketing, but SirisDecisions reports that up to 70% of B2B content goes unused. This is an incredible waste of time and resources. The right suite enables you to move from content chaos to an organized system in which internal stakeholders across various locations can:
Quickly find what they need
Remain brand-compliant
Easily post relevant content
As the business owner or director of marketing, you have the ability to package your content into interest-based, regional or local campaigns to perform better with your desired audience. These are not only easily accessible by your different locations, but also trackable so that you can continually gauge the ROI on your various content marketing efforts.
If you want to expand your reach through Facebook ads, you can also create and manage targeted campaigns through your social media management tool.
Social Media Is Important to Your Online Reputation
As a business, you have an incentive to see each of your locations perform as well as possible. This will allow you to expand your business even more and achieve your other business goals.
But managing multiple locations can be tough, particularly in an environment where customers are quick to advertise their thoughts so freely online. Your company's online reputation has become more important than ever, and a large part of this is how you manage your company's accounts. You can find tips online for how to improve your online presence, such as an Instagram style guide template.
But those will only get you so far. Reputation provides a variety of solutions that help businesses maximize their online reputations and make the most of social media. Our Social Suite is just one of the powerful tools at your fingertips. Others are access to live insights, online review management, surveys, business listings, and more.
Download our free guide to Getting Started with Online Reputation Management for more information.