How to Get Your Content Into the Rich Snippet
Reputation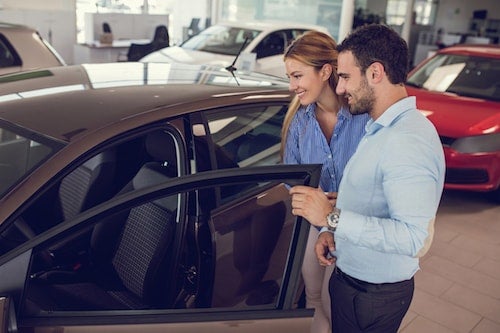 Does this sound familiar?
Your dealership has done a lot of automotive specific SEO work. You've got a well-oiled keyword research machine, backed up by a great content marketing and advertising program that informs and educates people about the car-buying experience at your dealership.
Your dealership has earned 4.6 stars on Google. In fact, you have one of the highest star ratings among all of your competitors — which isn't surprising because your car buying experience has long been touted as best in the area.
But your competitors regularly top you in online search results — even those with lower ratings — and you're losing the first-click game. How is that possible?
Blame the rich snippet! Your competitors incorporated rich snippets into their sites — and you didn't.
That's right: A high search result or clever advertising strategy is no longer enough to persuade searchers to click on a link. Now, online searchers want more information, such as star ratings and online reviews, to help them decide which site to visit. And they want it fast.
In the automotive industry, the car buyer's journey to a dealership showroom begins with an online search and that all-important first click. By the time someone physically walks into your showroom, research is largely complete, competitors have all but been eliminated, and they  are ready to buy.
Dealerships that can get to the top of search results AND get people to click through to their sites are much more likely to welcome buyers into their showrooms. And a rich snippet may be the deciding factor.
What's So Rich About This Snippet?
The rich snippet is the colorful row of information that sits between the URL and the meta description in search results and displays a variety of relevant, supplemental information about your business:

It consists of structured data markup that your website operator can add to the existing site HTML, enabling search engines to better understand what information is contained on each web page.
If done properly, Google can pull this structured data and display it in search results, helping searchers better understand your offerings.
There are multiple types of rich snippets, including those containing ratings and reviews, pricing, product details and even recipe information. To understand more about the different types of rich snippets, and the technology behind adding rich snippets to your site, visit The Beginner's Guide To Rich Snippets.
The value of the rich snippet is manifold. It has SEO benefits plus the ability to convey consumer insights in a snapshot. Combined with the added trustworthiness of a high star rating, rich snippets can be quite persuasive in getting people to click through.
Dealers who have rich snippets on their sites will land higher in results. People won't have to leave the search results page to learn more about them. They'll attract more clicks because searchers can immediately see that their profile is trustworthy. Even if your rating is higher, searchers may not see you —  and won't know about you.
The Rich Snippet in Action
Adding rich snippets to your site is not a do-it-yourself project (unless you are a web developer) — and like everything that relies on the mysterious algorithms of Google's search engines, there are plenty of complicated rules.
What's more, there are no guarantees that rich snippets will directly land you at the top of search results. It does make it that much easier for both search engines and online searchers to find you however.
A Piece of the Ever-Changing SEO Puzzle
Rich snippets are yet another piece of the complex SEO and rankings puzzle, and reinforce just how important your online reputation is in improving search results and attracting customers online.
But be warned: If you don't have a comprehensive Online Reputation Management (ORM) strategy that keeps your ratings and rankings high, the rich snippet could potentially work against you.
For more on how your online reputation directly impacts your car sales, read Selling Cars to Millennials? Use Your Online Reputation to Make the Sale.