How to Fight Burnout on Healthcare Social Media Teams
Reputation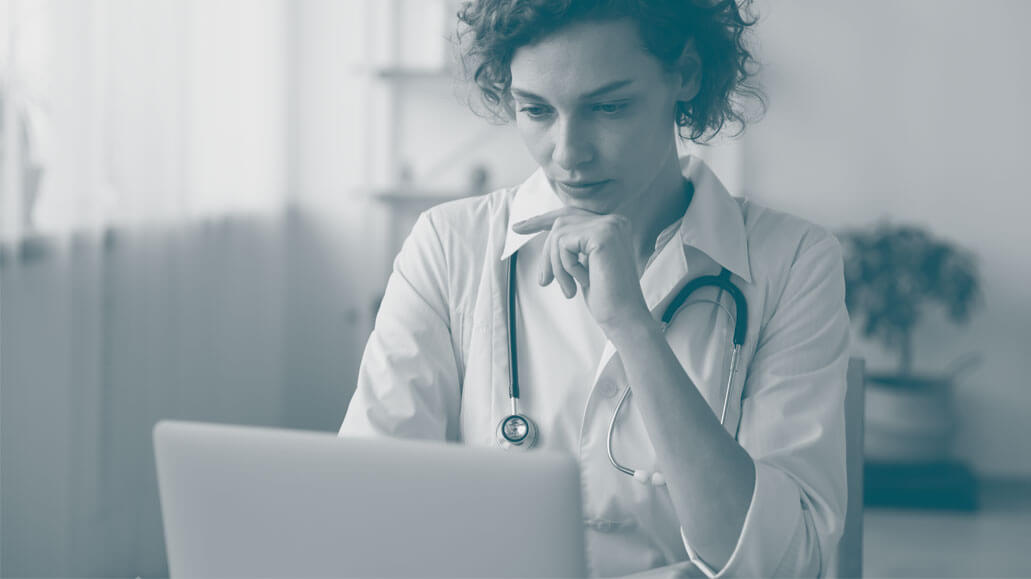 We are learning a lot lately about the negative effects of too much social media usage on our mental health, our ability to connect with each other meaningfully, and even the way digital engagement changes our brain chemistry. Too much social media can even lead to increased anxiety, isolation, and decreased productivity.
Many people are choosing to limit their screen time to avoid burnout. But, what about people whose jobs require them to be online all day, every day, such as social media managers? Having come from digital healthcare, I know personally how stressful it can be for customer experience professionals doing social media management. Even on the best days, these managers are exposed to abusive remarks, angry patients, and often inappropriate messages or photos. Most consumers don't think twice about the person behind the brand account they're bombing with toxic tweets.
Social Media Teams Manage High-Stakes Conversations
Today's social media teams are managing several high-stakes conversations on behalf of their brands. And in healthcare and senior care especially, social media managers are experiencing the stress of the Covid-19 pandemic at a very personal level on the front lines. It's easy to see why these teams have been feeling burnout. Not only must they manage their personal lives throughout these challenges, but the stress of continued crisis management puts social media practitioners at "surge capacity" – taking a toll on their mental health. Consumers are confused and worried about care and safety. Is it safe to reschedule my surgery?  Recent social justice movements such as Black Lives Matter have drawn attention to systemic issues such as racial disparities in healthcare. What is your commitment to diversity and inclusion?
How Healthcare Leaders Can Support Social Media Teams
Healthcare leaders must provide better support for employees during this critical time. Digital engagement teams are in highly visible roles acting as custodians of your brand and reputation. To help them, healthcare leaders should provide protocols and tools to manage online feedback at scale:
Lean into technology. In the early days of social media, a community manager could easily manage a Facebook page right from Facebook. Now, brands are expected to have a presence on Facebook, Twitter, Google My Business, and more. A social media management platform can enable you to plan and schedule content, respond to comments, and manage multiple channels or brands all at once.
Create a workflow. Decide how you will manage feedback you receive online. Document each step along the way and train those involved in the process. For example, if a patient shares a negative review indicating that they experienced discrimination in one of your clinics, this issue should be routed to the appropriate internal leadership for follow up, including review by a patient advocacy team or diversity and inclusion committee.
Related: Social Media Profile Checklist for a Stronger Online Reputation
Draft pre-approved responses. If you are seeing the same types of inquiries over and over, you can be more efficient by drafting some responses ahead of time. Get these responses approved by legal and marketing stakeholders, so you can save time on approvals when responding to something that needs an urgent response.
Outsource responses. Some companies (including ours!) offer managed services for social media and online reviews. Find a partner who is trained in your brand language and arm them with the proper workflows and responses. They can serve as the front lines for engagement, reducing the amount of time you have to spend responding to comments.
Check on your team. We're all feeling the heavy weight of this uncertain time. Your team may be feeling more burned out than they have shared. Some may be afraid to ask for help because they don't want to seem like they can't handle the work. One easy way to gauge the vibe is to do quick pulse surveys — just one or two questions — at regular intervals over time.
For more ideas and resources for managing your organization through COVID-19, click here. And if you need some help managing all of this, let us know.
Keep Reading: Take a Bite Out of Social Media