How to Build Customer Surveys That Yield Actionable Feedback
Reputation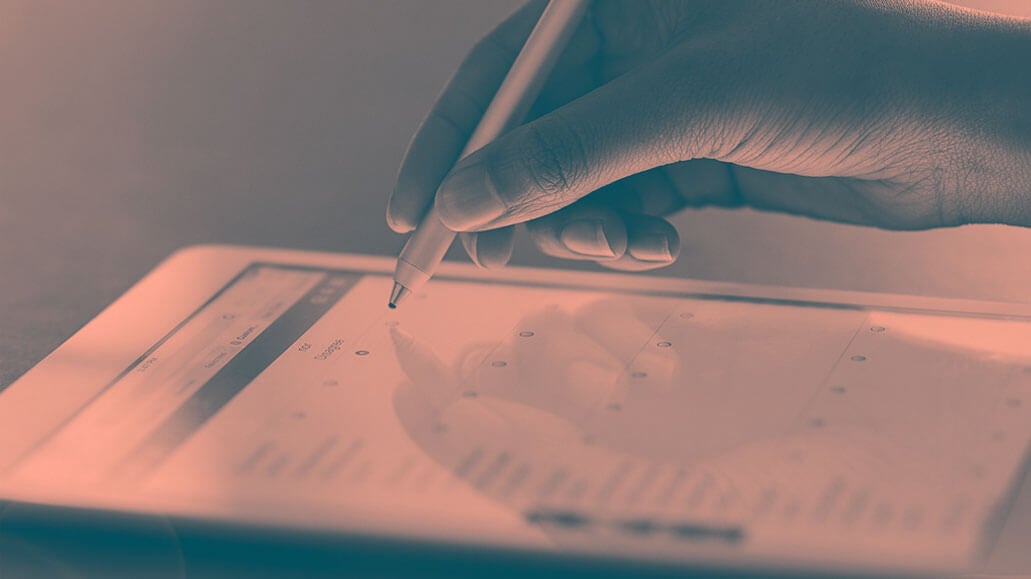 If you're struggling to build surveys that yield actionable results…
… it may be time to overhaul your strategy. Why? Your surveys may be too long or may have unclear objectives, which will ultimately garner low completion rates.
But don't panic. This is a common problem. In fact, the majority of customer surveys get a 5 -10 percent completion rate, reports Customer Experience Insights.
When surveys are not structured properly, your customers will abandon them and you'll miss out on the valuable intel you need to make operational or personnel improvements.
In order to improve your completion rates, read our six best practices for building effective surveys.
These tips will help you gain the customer feedback that will let you know where your business excels or needs to improve.
1. Get Executive Alignment – What Do You Want to Learn?
Before you write a single question, get your executives to agree on the business problems they want to solve with the survey. Prioritize the issues and, if possible, develop separate surveys to cover each topic.
Be aware that you can't cover every aspect of the customer journey in a single survey. If you ask your customers too many questions, you could lose their attention and they'll abandon the survey. What's more, too many questions could affect the clarity of the responses you receive.
For example, if you have an urgent care center and you're trying to determine if the medical care you provide is meeting patient needs, don't include questions about the waiting room or parking. Focus on topics such as the quality of care, effectiveness of treatment and follow up.
2. Keep Your Surveys Short
To ensure a maximum completion rate, limit your survey to about 10 questions that take less than 10 minutes to answer. Anything longer and your respondents will drop off or hurry through the survey to complete it and your results will be inconclusive.
Make sure each question is easy to understand and only asks one thing. For instance, a question such as "Did you like our service and would you use it again?" are actually two questions that may not have the same response.
3. Include Open-ended and Closed-ended Questions
Open-ended questions are designed to elicit an opinion that is written in the respondents' own words. When these opinions are positive, they can be a great source of testimonials to use on your website or in social media. Negative comments alert you to issues you can solve before your customers post their complaints online.
Closed-ended questions have preselected response options presented in a multiple-choice format and are designed to provide measurable data.
A close-ended question to assess your service would be: "Which response best represents the way you felt about the quality of our care: excellent, good, fair, poor."
Start the survey with the open-ended questions so that the responses aren't influenced by the closed-ended questions you ask later.
4. Use Pathing to Dig Deeper into Feedback
Using a series of questions can help you dive deeper into a topic you want more feedback on as a basis to improve operations and service delivery. This is called "pathing."
To initiate pathing, ask a question such as, "How was your overall experience with the amenities in the waiting area?" that also lets respondents submit a star rating.
If they select one to three stars they'll receive additional questions that delve into why the amenities did not fit their needs.
One possible question could ask the customer to rate each amenity on a scale of one to five. Finish with a thank you page, then be sure your organization uses that information to improve customer experience!
5. Send the Survey in a Timely Manner
Ask for your customers' opinions soon after they've made a purchase or have concluded an appointment — when their experience with your organization is still fresh in their minds. This will guarantee the highest completion rate and best responses.
The survey should be sent with a short email that thanks customers for their patronage and lets them know you value their feedback. Using a clear call to action, request they complete your short survey, noting the length of time it will take to complete.
The entire email can be two lines of text and a button linking to the survey.
6. Meet Customers Where They Are
American adults spend more than three hours a day on their mobile devices. If you ensure your surveys render well on small screens, you'll achieve higher response rates.
It will be worth the effort. Nearly 75 percent of survey respondents are more likely to complete a survey on a mobile device rather than a desktop computer, according to a Greenbook report. It's an efficient and effective way to gather feedback and expand your reach.
If, for instance, you find a large portion of survey respondents skip the open-ended questions, you may need to reword the questions.
For information on other ways to learn what customers think of your business, visit www.reputation.com/solutions/surveys