How to Build a Smarter Customer Experience Strategy
Reputation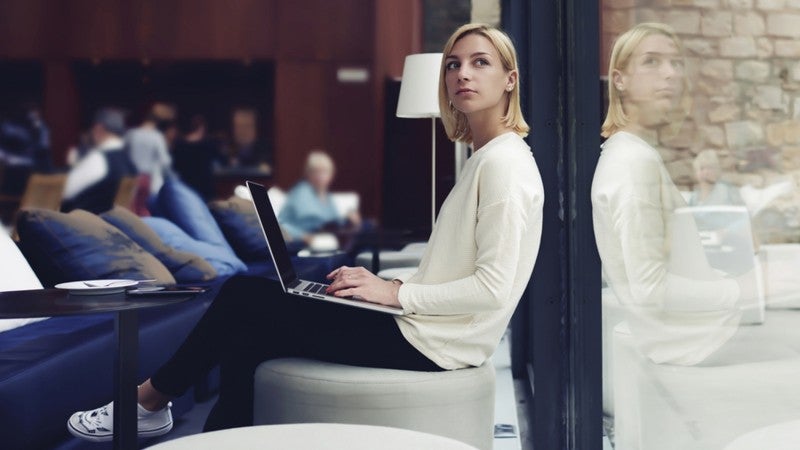 Branding, sales, segmentation, targeting positioning — the list goes on. These are essential elements your organization must adopt to foster growth and expansion. Yet, regardless of the effort invested into each, your work will be an exercise in futility if it doesn't include a thorough examination of customer experience strategy and applications.
Without a solid customer experience strategy, your growth strategy is at risk of failure as customer experience will affect touch points across every vertical you enter.
Every interaction your customers have with your company (pre and post-sale) also filters into the customer experience. Whether purchasing your products via an Instagram link or complaining to your customer service representative, each touch point comes with it the potential to either delight or derail your customer.
Why Is It so Important to Have a Solid Customer Experience Strategy?
A Watermark Consulting study found that companies that are customer experience "leaders" generate nearly four times the returns of customer experience "laggards," with a total return that was 35 points higher than the S&P 500 Index.
In addition to revenue gains, improved customer experience results in:
Increased customer satisfaction: Happy customers = increased sales = increased revenue
Customer advocates: Happy customers will be advocates for your brand. These loyal followers are your unpaid marketing team who sell your product for you by recommending it to their inner circle.
Lower churn: Your subscribers will be much less likely to cancel their subscriptions if they are enjoying a fulfilling customer experience.
Keeping your brand top of mind: You know how when you watch an incredible movie, you can't get it out of your head for weeks, months and even years? A well-executed customer experience strategy can make a similar impact on your customer — one that will be hard not to share with others.
Do You Have a Customer Experience Strategy?
Though businesses are aware they need to improve their customers' experience, few devise a customer experience strategy to get it done. According to a global Oracle study, even though brands could lose up to 20% of revenue due to poor customer experiences, many still struggle to develop successful strategies.
Maybe you have a customer experience strategy, and you think it is performing well. Are you certain?
Harvard Business Review recently reported on a Bain & Company survey of customers from 362 companies: Eighty percent of the companies believed they were providing a superior customer experience, yet only 8% of customers agreed with them.
How to Improve Your Existing Customer Experience Strategy
Reduce (or Eliminate) Customer Effort
One reason Amazon has become so successful is because of how easy and painless it is for customers to purchase from the site. One-click ordering and Dash buttons that allow consumers to press a button anywhere in their house to automatically reorder, make this e-commerce behemoth a leader in customer experience strategy.
While your business may not be as large as Amazon, the concept of reducing customer effort still applies. Customers want to be delighted, but more than that, they are looking for the most painless path to get their issues addressed. So if you are wondering whether to include a bonus with orders OR reduce the time it takes for customer service to respond to an issue, go with the latter first.
Don't Go in Blind; Listen and Listen Some More
One of the backbones of successful growth-oriented business is the ability to set aside instincts and gut feelings and look at customer data instead to truly understand what it is customers want and need.
So whether you are simply writing a blog post or conducting massive product improvements, talk to your target audience first and understand at a deep level what their biggest problems are. Then, use this data to inform your marketing strategy.
One of the best ways to accomplish this is to conduct a survey. Surveys will also allow you to assess your performance and uncover hidden issues before they manifest as negative reviews online which will damage your reputation.
Negative reviews destroy the customer experience, while positive reviews are closely tied to increased revenue. If you want more information on how reviews affect your bottom line, download our guide on how better customer reviews drive revenue.
Personalized Customer Experiences
According to the Harvard Business Review, personalization can deliver five to eight times the ROI on marketing spend and lift sales by 10% or more.
Aside from increasing sales, personalization creates terrific customer experiences and builds trust and loyalty over time.
Here are some ideas on how to personalize customer touch points:
Customer service shared inbox: Call on past support conversations with customers to personalize their future support experiences.
Ads: Reduce banner blindness (and brand disdain) with personalized ads geared toward the person viewing it. Re-target customers with ads that feature the products they are interested in but may not have purchased.
Emails: Re-target people who abandon carts, or send customized emails with product recommendations you know the recipient will be interested in.
Website: Track your users' behavior and show them recommendations geared toward their interests.
Customer Experience + Reputation = Measurable Results
Improving customer experience is directly tied to increased revenue and customer loyalty, but it can be difficult to determine whether or not you are moving the needle with your customer experience strategy, especially if you run multiple locations and departments. How do you measure the value of an amazing customer experience?
The answer is Reputation Score.
Your reputation score is a real-time calculation that measures how favorably (or unfavorably) your customer perceives your brand online. We calculate your reputation score using proprietary algorithms that measure customer sentiment and how you are performing against your competitors.
Managing your online reputation and increasing your reputation score will positively affect all company departments. For example, New Jersey-based Hackensack Meridian Health is a $5.5 billion non-profit hospital network and the largest hospital chain in the state. Located in a highly competitive area, the organization needed more effective strategies to attract patients to their establishment.
Reputation.com helped Hackensack Meridian Health with business listings accuracy, increasing online engagement and review volume and improving patient experience. The overall result was a 243% increase in listing views, 269% more phone calls, 320% more driving directions and a 206% increase in website visits.
If you want to improve your customer experience with the ability to calculate a measurable ROI from your customer experience strategy, consider managing your online reputation with Reputation.com.
"A satisfied customer is the best business strategy of all." – Michael LeBoeuf