How the Google Maps Community Feed Affects Your Business
Adam Dorfman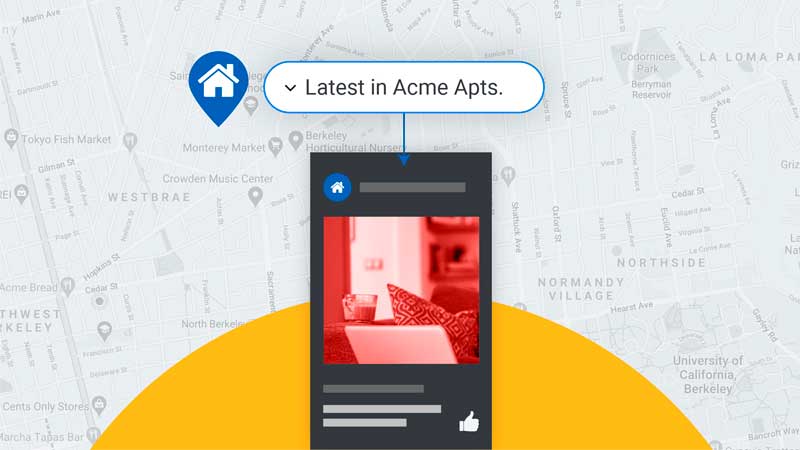 Google has launched a new feature, the community feed, which makes it easier for Google Maps users to more easily find updates and recommendations from local businesses. The community feed gives businesses one more reason to keep their Google My Business (GMB) listings up to date with timely content, such as customer reviews and Google Posts.
The Headlines
Google announced that the community feed will make Google Maps a dynamic source of constantly updated content based on local information. As Google Maps Product Manager Capella Yee wrote in a blog post, the feed shows users the reviews, photos, and other content added to Google Maps by local experts as well as food and drink merchants, and articles from publishers. (Google may add more businesses later – food/drink merchants are the initial focus.)
The community feed showcases content posted by Google users you follow as well as recent reviews from Google's Local Guides (super reviewers, who share their knowledge about a business to earn perks, such as profile badges and early access to Google features).
The feature is organized as you would expect from a typical news feed — a vertically scrollable feed with posts you can like by tapping on an icon. You also can also follow businesses you want to hear more from. Their alerts will appear in a user's Updates tab.
Why the News Matters
Google needs to protect its advertising business by giving users reasons to stay on Google properties and by giving businesses a motivation to remain active on Google, too. More eyeballs and engagement on Google Maps – Google's power app that dominates the maps app market – is an important way to achieve both objectives.
Related: 10 Milestones in the History of Google Maps
The announcement puts a spotlight on the importance of the Google Posts feature, which makes it possible for organizations with GMB listings to share updates, announcements, and other content by posting images, events, stories, GIFs and videos. The content appears in an organization's knowledge panel, or the information about a business that appears in a box alongside a search result, both in Google and Google Maps. The community feed makes it possible for users to see those Posts on Google Maps even if users don't follow the particular business. Google says that in early testing of the community feed, Google saw that Posts from merchants are seen two times more than before the feed existed.
Companies utilizing Google Posts will be eligible (but not guaranteed) to appear here, especially if the business is being followed by the Google Maps user. Assuming the business has UTM parameters on any links within their Google Posts, the business will be able to see any lift in clicks. At Reputation, we also report on GMB Post impressions, which should also rise — but it's unclear as to whether Google will be adding those impressions to the GMB reporting we receive.
The feature also amplifies the importance of reviews. Per Google, "What makes Google Maps such a great tool to navigate and explore is the community of people, from our passionate Local Guides to nearby business owners. Those community recommendations are front and center with the community feed."
What Businesses Should Do
The best way for a business to capitalize on the community feed is to request reviews and to put Google Posts to work.
Google made Google posts available to businesses in 2016. Since then, Google Posts have been a boon for location-based businesses. With Google Posts, businesses can update their knowledge panels with dynamic content, such as special events, changes in hours or opening of a new location. Google Posts are even more important at a time when GMB listings are increasingly influential for local search signals.
In addition, note that in March, Google made it easier for organizations to publish COVID-19-related Posts across multiple GMB Google now permits chains to use the GMB application program interface (API) to make bulk updates related to COVID-19. If you are a business that needs to continue sharing Posts related to the pandemic — such as a temporary retail closure, or an update from a healthcare system — those Posts will become more prominent on Google Maps when you publish them across multiple locations.
In addition, as we've discussed often, requesting and responding to reviews is essential to being visible in Google's world. As Google notes, "High-quality, positive reviews from your customers can improve your business visibility and increase the likelihood that a shopper will visit your location."
Contact Reputation
To grow your business through reputation experience management, contact Reputation. Our SaaS-based Reputation platform manages tens of millions of consumer reviews and consumer interactions across hundreds of thousands of touchpoints.
Keep Reading: Mind Your Reputation with Google Maps