How Scentre Group Uses Reputation.com to Improve Customer Experience: A Q&A with Michael Scarfe
Reputation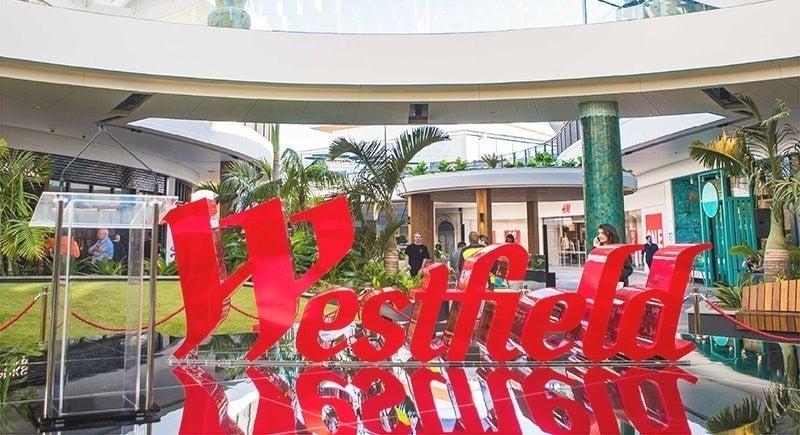 Scentre Group is a large organization that runs 39 shopping centers in Australia.
An active Reputation.com client since July 2017 with more than 500 users on the platform, the company uses Reputation.com for Online Reviews, Surveys, Ticketing, Competitive Reporting and Social Media listening and publishing.
We recently spoke with Michael Scarfe, Research Manager at Scentre Group Analytics, Insights & Research, to discuss the challenges and goals that led him to Reputation.com. He explains how he implemented the platform across the organization to tune into the voice of the customer, and help centers and retailers improve the customer experience.
---
What challenges in your business or industry influenced you to look for a reputation management solution?
Scarfe: Before 2016 our focus was very much a transactional landlord collecting rent, we allowed our retailers to dictate the standards of customer service.We realised that with a lot of decisions that we made, we didn't consider the Voice of the Customer and lacked real insights from shoppers coming through our doors. We really needed to understand our customers better, so we sought a solution whereby we could listen and respond to all customers to generate insights to inform our decision making.
What were your goals with using an Online Reputation solution? 
Scarfe: Our main goal was to use the insights we receive from customer feedback from all sources to inform our decision-making. Secondly, we want to use those insights to make sure we are doing the right things and improve the customer experience. Finally, the Westfield brand is very important and very protected, so we need to stay on top of any mention online, whether it's positive or negative.
How did you learn about Reputation.com?
Scarfe: We got funding for the project and were engaged with two other suppliers who were going to create a custom-built bespoke platform for us. Our IT team then did a final search online for ORM businesses and found Reputation.com. Today, about 500 people are using the platform across the business, including staff in each center who manage reviews and delegate who should respond. I oversee platform management and access.  
Why did you choose our firm over our competitors?
Scarfe: The platform provides everything associated with the Voice of the Customer in one place without having to custom-build a solution, saving Scentre Group precious time and money. With Reputation.com we have the ability to make better informed decisions using the insights received via customer feedback from all sources. Finally we have now the assurance that we are doing the right thing for the shopping centre visitors, so Scentre Group can become a true customer-centric organisation.
The platform could provide everything we needed as standard, it definitely gives us a competitive advantage – it is a better product. In the end, it was a no-brainer to choose Reputation.com.
Is there a particular aspect of the product or service that you rely on most?   
Scarfe: We rely a lot on the ticketing system. In fact, we were one of the first enterprise businesses to fully utilise this feature. Through the Reputation.com platform, each shopping centre manages and solves important customer issues in an efficient and timely manner. We rely also on Reputation Score. We have implemented a benchmark based on the average across Q4 2017, to set a goal for all of our centres to improve upon. Finally the management team receives reports but also take a lot of data off the platform to both analyse themselves and report to the business the trends of Reputation Score, as well as looking at the volume and sentiment of reviews.
What do you like most about Reputation.com?  
Scarfe: I like how easy it is to use. The interface is simple and intuitive. Whenever we have new starters, it's really easy to get them set up and involved using the platform. It's also really stable and reliable — we've had no issues with downtime. As a company, Reputation.com listens to our feedback, and incorporates our suggestions into updates. That's not something you always see with other businesses who provide software as services.
What specific results have you seen from implementing our solution?  
Scarfe: Reputation.com fundamentally changed how our teams view the customer experience. They now have much better insight into what our customers think and what the pain points are in our centers. In the past, we didn't have this insight, and it's really changed the mindset of our centres and the teams who run them. The scale of Reputation.com platform means that we are able to work closer with each of our centre's tenants, from household names to smaller businesses, to share feedback they've been receiving online. We are now able to work closer with the people who pay us rent and become that strategic partner and help them grow their business.
Since we implemented the solution we are responding to at least 90% of online reviews — an 800% increase in response rate. We're also responding to 100% of tickets raised within 24 hours, and we're proud to have 98% of all raised tickets closed. Overall, our Reputation Score has increased by 20%.
What business processes does our solution enhance?
Scarfe: The Reputation.com platform doesn't so much enhance our customer listening, it IS our solution to customer listening. It is our comprehensive method of listening to, replying, and monitoring customer reviews. Reputation.com definitely gives us a competitive advantage over our competitors.
Read More
To learn more about how Scentre Group is benefitting from Reputation.com, read the case study.