How Retailers Can Improve Customer Service
Reputation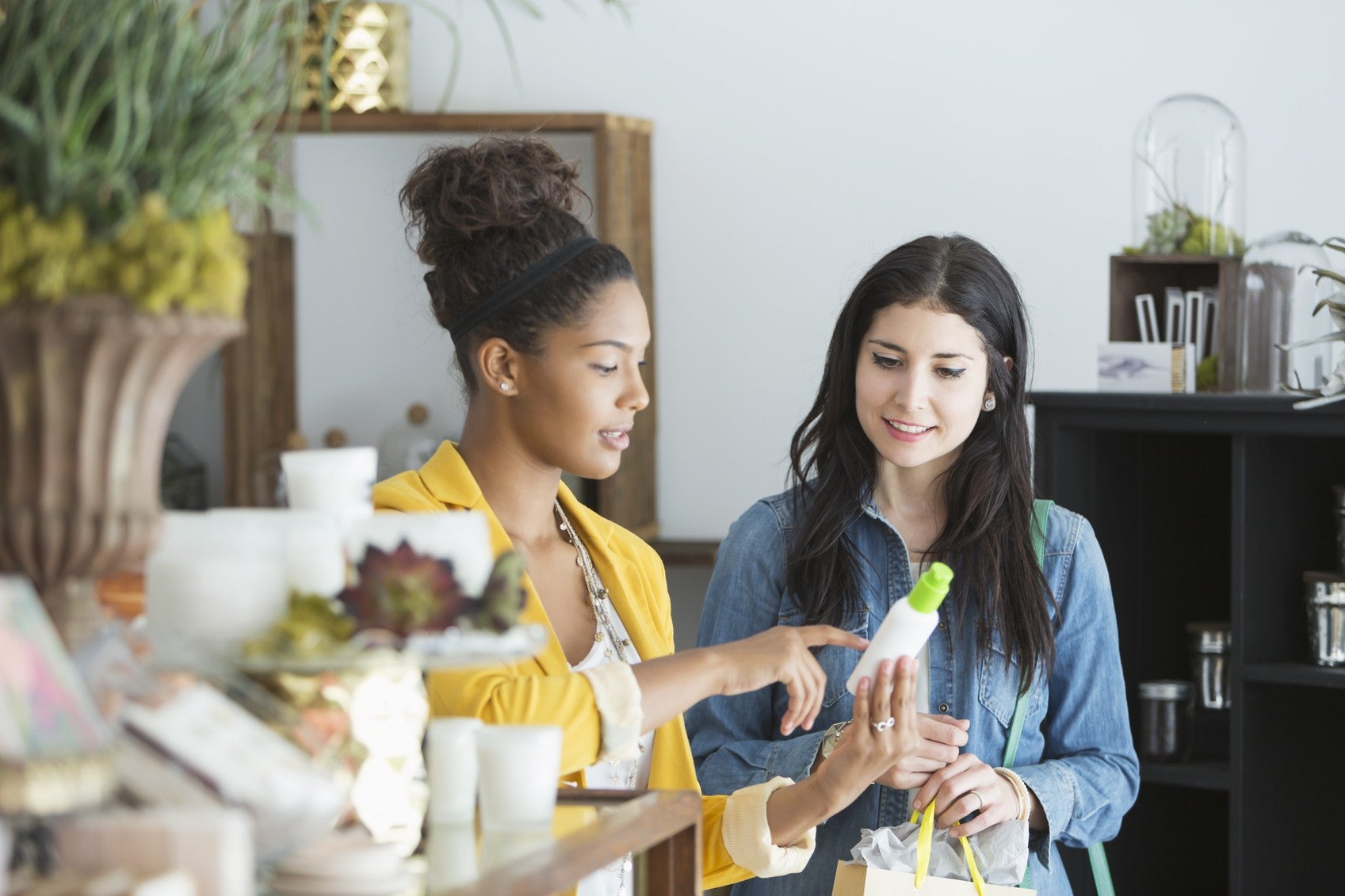 In the hyper-competitive
retail
market, excellent customer service can be your chief differentiator. So it's crucial to keep your eye on the service experience at all of your retail locations.
If you lose focus, customers will know about service problems before you do. You'll not only be late in rectifying the issue, but — due to the immediacy of social media and online review sites — your online reputation will take an instant hit.
To help stay on top of customer service issues, you'll need robust Online Reputation Management analytics to uncover insights on service issues across locations, turn those insights into problem-solving strategies, and train staff to deliver customer service excellence.
Here's how you can use Online Reputation Management analytics to do that:
Knowledgeable Staff Drive Sales and Positive Reviews
A survey by TimeTrade on The State of Retail found that a majority of shoppers research a product online, but then go in-store to see and feel the item, then ask a salesperson for their appraisal as a final validation of their purchase decision.
This is corroborated by a striking survey statistic: 90 percent of consumers are more likely to buy when helped by a knowledgeable associate. Clearly, knowledgeable staff can be the tipping point in making a sale, so ensuring salespeople are appropriately trained on your product line is critical.
But how do you know which locations need to focus harder on training?
In-store shoppers who receive excellent service provide high praise on online review sites — and those who are dissatisfied are your best leading indicators of service improvement opportunities.
Smart retailers use analytics to identify the locations that excel at customer service and which ones do not, and use that information to fix shortcomings by improving staff training.
This is important, as the fallout from just a few bad online reviews about one retail location can also affect all the other locations simply by association.
Actionable Insights with ORM Analytics
The ORM platform from Reputation.com employs natural language processing algorithms to assess which terms about your business are appearing in online reviews and social media posts. By using analytics to spot service issues at each location, you can work with managers and staff to resolve problems, and systematically train them for greater success.
Thematic Analysis
With thematic analysis, words in online reviews are automatically grouped into categories, and the top keywords for each retail location are surfaced.
"Service" is obviously a category you would want highly scored. If your score is low, you can learn why by clicking on relevant words (e.g., "unhelpful," "clueless"), or downloading the full reviews for further analysis.
Personnel issues are easy to spot using the word cloud in the platform. Just sort by location and then click on the commonly used words. For instance, if "Bob" and "rude" frequently show up in the word cloud, you'll want to give Bob more training on interpersonal skills. Alternatively, if the relevant words are positive (e.g., "polite," "knowledgeable"), it might be time to give Bob a raise.
Dashboard Reporting
Daily, weekly and monthly dashboards are where you'll find all of your online reviews and information about sentiment and word analysis. This helps determine which locations are delivering outstanding customer service over time and which aren't.
Armed with this information, you can have staff from a high-performing location train those at the lower-performing locations on service delivery best practices.
Surveys
Another way to learn whether consumers are satisfied is simply to ask — all of them. Create custom surveys from the dashboard to proactively engage with shoppers and analyze why they feel the way they do.
For example, when you can discover what pleases customers about your merchandising, you can cascade that knowledge throughout your entire organization to ensure that staff in all retail locations are appropriately trained for great service encounters, and fully understand the benefits of the products they're selling.
Reputation Drives Results
Customer service excellence is critical, but staff performance can differ from location to location. With ORM analytics, you remove the guesswork about why.
By tapping into actionable data, you can proactively train staff to have:
Better product and merchandising knowledge
Stronger interpersonal skills
More enthusiasm for providing better customer service.
You can also, conversely, recognize associates that go the extra mile.