How Changing Consumer Behaviors Are Shaping the Future of Reputation Management
Reputation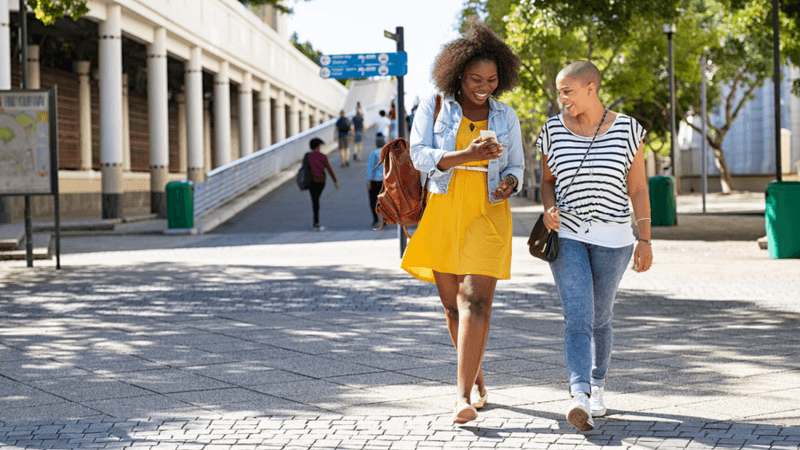 This article was originally published on 
LinkedIn
. Click here to 
follow Reputation.com on LinkedIn
.
I joined Reputation.com a few short months ago, and I believe we have an incredible opportunity to help shape the way brands and consumers engage and interact. That opportunity has emerged because of changing consumer behavior. Thanks to online reviews and social media, consumers wield considerable power over the way brands are perceived and experienced — and only the companies who leverage the right processes and technologies will adapt to these changing consumer behaviors, deliver an experience that delights their customers and, ultimately, come out on top.
In this article, I'll talk about the new consumer behaviors that are changing the way businesses operate, and give you some insight into our vision here at Reputation.com and what lies ahead for 2019 and beyond.

Just How Much Has Changed?
When I was growing up, we only had one TV. There was no remote control, so the youngest person — that was me — had to sit close to the TV to change it on demand. If we wanted to talk to someone, we walked over to the telephone that was plugged into the wall, and we used our finger to dial each digit of the phone number one by one. We didn't even have message machines — the first version of voicemail — until I was a teenager! If the person didn't happen to be home, you'd have to call back, and if they were already on the phone, you heard a loud, annoying busy signal.
If my family wanted to buy something, my dad didn't just sign onto Amazon. We piled into the car and drove to Sears. That was the place — they had everything! No doorstep deliveries were available. You had to physically drive there and pick up your washing machine or lawnmower or bicycle.
What I'm describing seems like ages ago — but it really wasn't. In just the past 20 years, literally, all of that has changed. Our television shows are on-demand and we can pause live TV with a voice command. Text messaging is our primary means of communicating with our friends and family — most people don't even have a landline, only cell phones. Retail has been completely transformed by e-commerce — now Amazon is the go-to resource for literally anything you can buy. If you have a smartphone (and of course you do), you don't even have to get off the couch. Prime delivers whatever you need to your door within 24 hours. Toys R Us, Payless, Sears — they've all been eclipsed by the increasing popularity and convenience of online shopping and are casualties of what's being called the "retail apocalypse."
There's no denying we live in a very different world now than we did 15 years ago. But how does this affect how we market our brands? And what does it have to do with our vision here at Reputation.com?
New Consumer Behaviors — and Their Effect on the Bottom Line
Let's take a look at some of the new consumer behavior patterns and how they affect the ability of businesses to be found, chosen and experienced.
They want to know "What's Near Me?" In this new reality of instant gratification, made possible by the rise of the smartphone, marketing has become hyperlocal. Over 154 million people in the U.S. — that's 82% of us — use Google Maps to find businesses and services that are close by. In fact "near me" search is up 900% since 2015! If you're a business and you don't show up in local search when a customer is ready to buy, you've failed, and your competitor has succeeded.
They prefer messaging apps for communication. It's not only my teenage son who prefers to communicate with me via text messaging. My customers prefer it, too. Think about the last time you requested a quote from a service provider or signed up to receive updates about a delivery: You were given options — phone, email or text. In fact, 85% of U.S. consumers prefer receiving text messages over a phone call or email. The last time I shopped for a car, the dealership texted me pictures of available inventory before I ever stepped foot into the showroom. How are you communicating with your customers?
They read reviews before buying. The vast majority of Americans — 87% — trust online reviews to help them choose which local businesses or services to use. And 88% of consumers have avoided a company because of a bad review. Plus, Google Uses Online Reviews to Rate You, and your ratings determine your search rankings. That means your ability as a business to be found and chosen largely depends on your online reputation.
They're really social. By social, I don't mean outgoing. I mean they're on Facebook, Twitter, LinkedIn and other channels, talking to their friends and colleagues about lots of stuff — including which brands, products and services they think are good or bad. So, in addition to having great reviews, your presence on social channels — both in terms of direct engagement, social listening and advertising — matters a lot.
They're always on their smartphones. Good luck getting business with TV ads, billboards or full page spreads. If your name isn't popping up on consumers' smartphones, either on social, in news feeds or via text, they won't remember you. Your website and email communications had better look great on mobile, too, if you want them to think well of your brand.
None of this is big news. But as businesses, we need a framework for capitalizing on these new behavior patterns — or risk being left behind.
How Reputation Score Helps You Keep Pace
At Reputation.com, we are helping customers get really good at connecting with their customers and prospects in ways that align with the new consumer behavior patterns. Our platform collects and analyzes all of the digital consumer information that's out there — not just about our clients' brands, but about all brands — providing unprecedented insight into the customer experience and how to improve it at every touchpoint. We help clients track their overall online performance over time and against industry benchmarks, by way of Reputation Score — the one true measure of how your business is found, chosen and experienced.
Reputation Score is changing digital marketing the way Docusign changed the way companies executed the agreement process with its cloud-based System of Agreement Platform. When I landed at Docusign, eSignature was not an established practice. In fact, most people wondered if it was even legal. They thought signing your name with a pen on paper was more secure than going through a two-step identity verification via email! We had to educate our audience about our vision for the technology and its acceptance.
Here at Reputation.com, we're already a lot farther down the path toward realizing our vision — people already know that reviews are critical, that consumers are shopping online and with their smartphones, and that social media plays a huge part in branding. In the very near future, leading businesses will all use Reputation Score to understand and improve the customer experience. Already, many of our customers use Reputation Score to track customer satisfaction MBOs and create healthy competition between locations that results in a better overall customer experience. (We'll cover this in detail at Transform'19 in May).
Looking to the Future — Our Vision for 2019
And that point brings me to our vision as an organization. This year marks a milestone year for Reputation.com as we expand globally, deepen our platform and add significant value-add services to the mix. Here are some of our key goals for the next three years:
We'll be putting a strong emphasis on continuing to build out a team of top talent. Not only will we nurture the talent that brought the company to where it's at, but we'll be adding new talent to take the company to the next level.
We're going to continue to focus on global expansion, and we're off to a great start with customers such as Mitchells & Butlers and BMW, Mitsubishi, Green King, Lookers and Nissan.
We're building deeper relationships in the Financial Services market — an industry in which online reputation management is becoming increasingly critical.
We'll provide clients with strategic guidance on using data from our platform to improve Reputation Score. Take a look at our Healthcare Report we published in March, or our 2018 Retail Reputation Report.
We'll continue to be a customer-centric company, constantly looking for new ways to improve our product and better meet the needs of our customers. Our goal is to be flexible and agile enough to respond to their changing needs and expectations.
Recently, I had the opportunity to sit down with members of Reputation.com's executive staff and discuss our vision for the company in 2019 and beyond. Take a look, and hear what my senior team had to say about our plans for the year ahead. 
The future of Online Reputation Management is solid and exciting — and we're front and center. I can't wait to see what 2019 holds for our market segment and our customers!