Beyond NPS: Here's How 2 Customers Are Using Their Reputation Scores
Reputation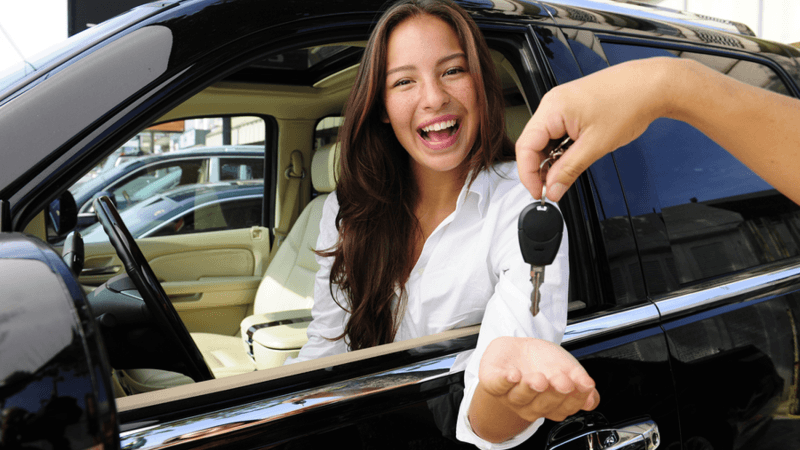 When a Big Three automaker needed to boost its dealership traffic, it understood that relationships mattered.
The automaker knew that more than 90% of consumers rely on online reviews and star ratings to decide which dealerships to visit. When they walk in the door, they're ready to buy.
That meant improving the number and quality of online reviews to drive more consumers to its 1,800 dealerships. Working closely with Reputation.com, the automaker was able to achieve remarkable results. In just six months, the company:
Increased review volume by 325%
Lowered negative review sentiment by 30%
Boosted the average star rating from 3.5 to 4.5
Saw a 6% increase in seasonally adjusted sales
The key was using Reputation.com's Reputation Score to increase trust among existing customers and drive future traffic into showrooms. It was an important shift from relying on Net Promoter Score (NPS) measures, which are incomplete and don't provide the context or insights to make an impact.
Here's how two customers are using their Reputation Scores to gain a competitive advantage.
The Automaker's Roadmap for Online Reputation Management
The automaker recognized that to improve its online reputation, it needed to improve the customer experience. Reputation.com's solution provided dealers with specific, actionable feedback that could be used to improve operations. Those improvements drove better reviews, better scores and additional sales. With Reputation.com, each dealer could:
See reviews from automotive sites like Cars.com and other platforms, such as Google and Facebook
Receive real-time alerts when new reviews posted
Understand its Reputation Score, and compare it with competitors
Analyze reviews for trends in star rating, sentiment and volume
Use kiosks and surveys to get more customer reviews
In just six months, the automaker's Reputation Score increased by 150 points.
Self-Storage Company Sees Ratings, Star Boost
A multinational self-storage company knew it needed more information about customer sentiment across its thousands of locations. It also needed a systematic approach to improving its average ratings and to giving location managers the tools, training and templates for success.
Reputation.com's solution gave the storage company the tools to monitor and respond to reviews at every location. At the enterprise level, the company could look at reviews across search, maps and review sites in real time.
Locally, managers could use approved templates to streamline and standardize responses to reviews quickly. The dashboard collected and codified data to inform improvements to optimize the customer experience.
The results were striking:
Online reviews grew from 1,600 to 372,600
Positive reviews increased by 10%
Average star ratings improved from 4.4 to 4.8
Reputation Score jumped from 77 to 727
Moving from NPS to Reputation Score
Net Promoter Score lets customers rate a company with one basic question: On a scale of zero to 10, what is the likelihood you would recommend Company ABC to a friend or colleague? It provides a quick snapshot of how much of an impression a company has made.
An NPS score can show you that something is or isn't working, but does not provide you with insights about what's working well or needs improvement.
That's why so many companies now use Reputation Score, which gives you actionable insights from reviews, ratings, social media engagement and search impressions. It lets you know where you stand with customers and make necessary improvements. The impact on the automaker and self-storage company show the power that Reputation Scores can have.
To learn more about this essential metric, download our free guide to How Reputation.com Does It: Reputation Score.