Hospitals: Make the Most of Today's Fastest-Growing Review Site
Reputation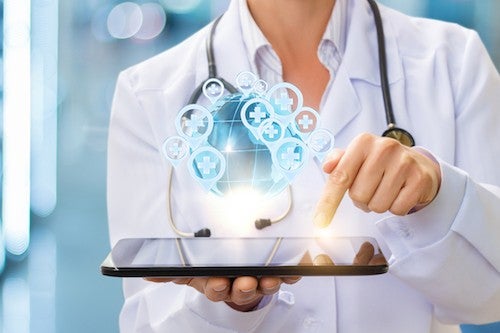 Quick: What's the fastest growing review site for hospitals today? It may surprise you to learn it's not Healthgrades or RateMDs — or even Google. It's Facebook.
Becker's Hospital Review cites seven U.S. hospitals with more than 100,000 Facebook "likes" (with the Cleveland Clinic boasting 1.75 million) — as of July 2016.
Volume aside, users consider reviews on independent sites such as Facebook more reliable than reviews on hospital websites, which many believe could be be biased or curated.
These are all good reasons why Facebook should be front and center of your organization's online review efforts.
Also, Google will automatically link your hospital's Facebook reviews to your Google Business page, if you have one — so you'll get more reach for your efforts.
Here are five tips for getting the most out of Facebook reviews:
1. Strategize first.
Before you allow Facebook reviews, lay the groundwork. You'll want to have people and tools in place to monitor, record and analyze reviews. Equally important is the ability to respond to comments and ensure patient complaints reach the people who can resolve them.
It's a good idea to have established policies that include guidance on how to prioritize reviews, what language will be used in responses and how to comply with HIPAA.
2. Reach out to patients.
Don't just allow Facebook reviews — request them. Send emails or text-based review requests immediately following patient visits. Be sure to include direct links to your Facebook page on your hospital website and email signature, to highlight the opportunity and make it as easy as possible for patients to participate.
3. Remember: More is more.
Quantity matters. The more reviews you have, the more likely your ratings will represent your hospital accurately — and the more credible your patients' assessments.
And don't fret over the occasional negative review. It may seem counter-intuitive, but people are more likely to trust a Facebook rating that incorporates negative reviews, which are seen as a sign of transparency. (Facebook star ratings are an average of all individual public star ratings, so a few negative reviews won't alter yours substantially.)
4. Mind — and mine — patient feedback.
Amassing a high volume of Facebook reviews isn't just a smart marketing strategy; it can also yield precious insights. Timely Facebook reviews can tell you what your hospital is doing well — and alert you to quality-of-service and operations issues you can address before they impact HCAHPS scores and patient attrition.
A study of New York hospitals published in 2017 found that increases in hospitals' Facebook star ratings correlated "with significant increases" in 21 out of 23 HCAHPS measures. Research has also shown that Facebook reviews uncover actionable information in areas that HCAHPS doesn't probe.
5. Get curious — not defensive.
Respond to all negative reviews promptly. Thank reviewers for sharing their experiences, and invite them to send a private message with their contact information so you can discuss their experiences offline, and in detail.
Once you've addressed reviewers' issues, you may find that a fair number of them will update their reviews.
Almost everyone appreciates being heard. Cultivate listening thoughtfully to — and learning from — your hospital's critics, and you may find them turning into some of your most helpful allies.
Want to learn more? Request a demo to see how Reputation.com's platform can help you generate ratings, monitor reviews — and mine comments for actionable insights.