Q&A with Heather Lloyd-Martin: Go-To SEO and Content Strategist
Reputation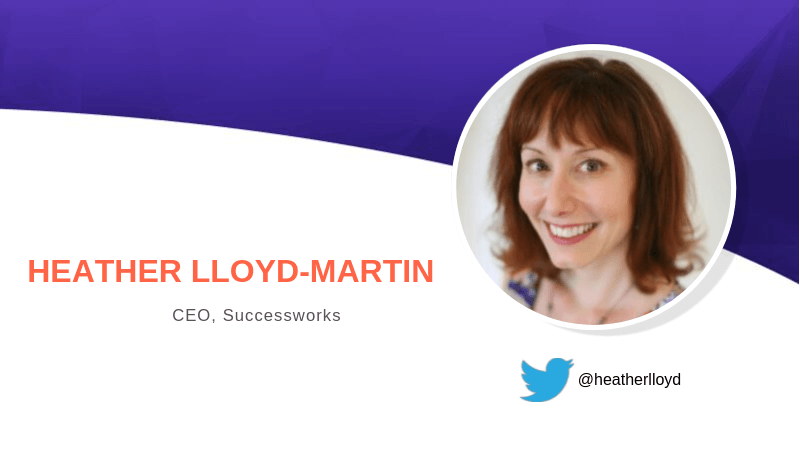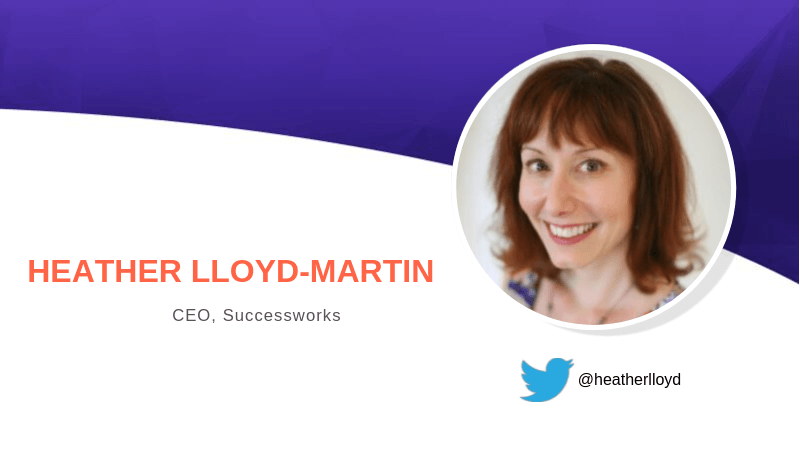 Heather Lloyd-Martin has been called the "pioneer of SEO copywriting." She has been offering her wisdom and advice to clients including NBC/Universal, Cruise Critic (a TripAdvisor company) and Dow Jones for 20 years. She runs Success Works, an SEO copywriting consulting business offering training in-house and online, and she has served as a guest lecturer at the Darden School of Business.
Staying on top of SEO strategy can be baffling and disheartening. There's no one recipe for success. Yet, without a solid SEO game plan, your business may flounder. How do you capture the brass SEO ring, and more importantly, how do you hold onto it?
I always recommend if you don't know what's wrong, bring someone in who can pinpoint it and save you all that time and stress.
Companies think they have a handle on SEO, but are not able to keep up with the changes. So they lose position, backslide. It's frustrating, because often they don't know why. It could be an algorithmic update, it could be their competitors upped their game, it could be the company is resting on its laurels and stopped producing content or focusing on that experience. Your competitor can easily out-position you.
What I recommend for folks who are finding SEO overwhelming is to hire someone to figure out where the challenge is. Is it the content? Is it the architecture? The technology? Do you have a bunch of toxic links?
Don't be afraid to work with someone else, even an hourly consultant, to find out what's going on with your site. They can quickly pinpoint opportunities you might not see. Once that's cleaned up, it's incredible how quickly things can turn around.
You wouldn't diagnose your own illness — it's the same with SEO. Consider SEO experts doctors who can diagnose what's going on with your site and get it back to that 100 percent health that you want.
What are the most important considerations when you're creating content? Algorithms change constantly. Are there any hard and fast rules?
Writing content boils down to doing a lot of competitive intelligence beforehand and writing in a conversational way. You have to look at what your competition is doing to figure out how to replace them on page one.
If you want a top 10 ranking, dive into what Google considers the most relevant pages for a query. That gives you a good indicator of where you want to go with your content. Come up with your own unique angle so you can have something spectacular out there.
Where a lot of companies go wrong with content creation is they set up strange, arbitrary word counts. They don't look at what word count would do a topic justice. Writers are trying to cover a topic in 650 words and are competing with posts that are 2,000 words or more. Which will Google consider the most authoritative reference? Probably not the 650-word post, because it was only able to skim the surface.
Know your competition, do the keyword research, add the keywords to your content, write in an approachable, conversational way. Do this especially if you want to be found through voice search. The who, what, why queries to Alexa tend to do well in voice searches. Voice searches are not 100 percent ready for prime time yet, but it's what people are looking at down the line.
A lot of companies want to save money by finding that unicorn who can write amazing content, manage Ad Words, be a social media whiz and more. But is this realistic?
This is an issue. SEO has been around for some 20-odd years. A lot of companies — large and small businesses alike — want to figure out how to keep it in-house. It's a cost-saving move for smaller businesses that don't want to contract out. Larger businesses are hoping their employees can do double and triple duty, be the SEO person, and the main marketing person and the communications person.
It makes sense that companies want that superstar who can do everything. But what we know is that technical and creative tend to be highly different skill sets. It doesn't mean that one person can't handle everything. But it's not most people.
A broad-based generalist doesn't see the types of things you only know when you dive deep into a topic. They might understand them if they have an expert come in and point them out. But they might not notice.
If you could get three people working together — or someone to come in and train or oversee them and hold their hand until they can see those other, deeper opportunities — then you might be able to get by with one or two people.
Small companies can get away with this, but larger companies will need in-house specialists if they want to be successful.
What do you think the most crucial part of reputation management is?
Reputation management is incredibly important for so many reasons. Your reputation is important for attracting potential clients, and it's important for Google, because negativity can interfere with getting a good search position.
What I see happening with large and small companies is they forget about responding to online reviews.
If you have good reviews, let that person know you read the review and thank them for taking the time to write it. When people see bad reviews, they often don't engage. They don't want that confrontation. They're afraid of saying the wrong thing. But people look at how companies respond to negative reviews to figure out if they want to work with them.
Negative reviews happen. Someone will dislike your customer service or your product. The key is, how did you handle it? Did you address it online? Did you tell them you are sorry they had a bad experience and you want to talk to them about it?
Respond in a way that's calm, direct and factual. If people see those responses, they think the company cares enough to start a dialog.
Interested in learning more about managing your business's reputation online? Download our free guide: What is Online Reputation Management?