How to Fight Healthcare Worker Burnout
Reputation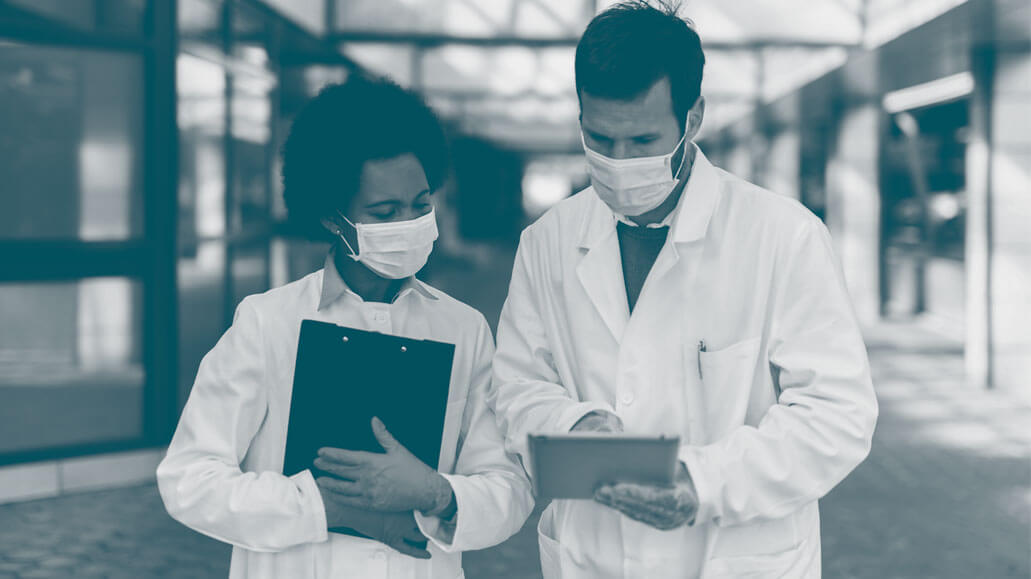 These days, front-line caregivers are called "superheroes" — a well-intentioned platitude. But, nurses and doctors don't possess superpowers in their battle against the Covid-19 pandemic. They are humans who have suffered varying degrees of emotional distress resulting from their chosen profession. Unfortunately, the stress is exacting an enormous toll. 
According to a Washington Post/Kaiser Foundation poll, 55 percent of front-line healthcare workers have experienced workplace burnout from stress. For providers aged 18-29, that figure is 69 percent. The trauma isn't limited to front-line care providers. It extends to clinicians who are not directly treating patients with Covid-19 but who may have lost colleagues or loved ones. 
The reasons for the distress include working extra-long hours, witnessing suffering from Covid-19, and adapting to safety protocols that change constantly. As a result, one in five providers is considering quitting their job. 
Tragically, healthcare stress and burnout can also result in physicians taking their own lives. The suicide rate among physicians is already higher than that of the general population. Let's not forget that burnout affects everyone in a healthcare system, too — clinical caregivers, administrative staff, social media teams, and so on.
Burnout is nothing new to healthcare, but the added toll of a pandemic has driven it to crisis levels. To make matters worse, we have begun the so-called "silver tsunami" of Baby Boomers aging into more complex healthcare needs. 
This massive increase in demand has not been met by a correlating increase in nurses and doctors entering the profession. Shortages are expected in every state by 2026. Healthcare leaders have no option but to address these issues.
Related: How to Turn Online Patient Feedback into Actionable Insights
Care for the Caregiver
The industry is responding at a systemic level to the onset of healthcare burnout. For example, the widely accepted approach for optimizing a health system's performance is the "Quadruple Aim":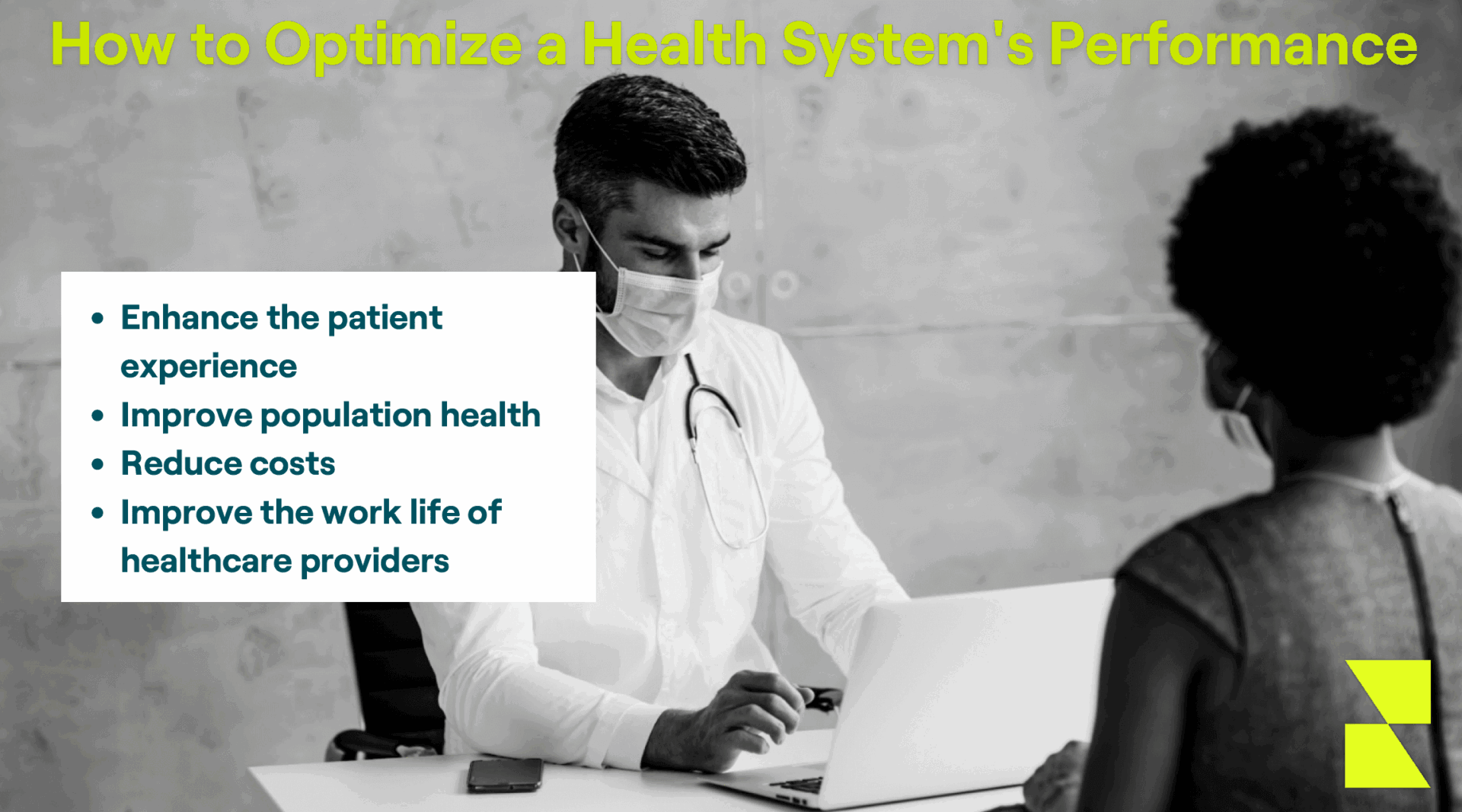 The fourth point was recently added after research indicated that clinician burnout could negatively affect the quality of patient care. 
Here are some ways healthcare leaders can take action now to improve healthcare providers' work lives:
Leverage Surveys to Check the Pulse
Many organizations are still conducting lengthy annual employee satisfaction surveys. However, these can yield limited value when the strategy and expectations are changing on a monthly, often weekly, basis. Today's fast-paced work environment calls for more frequent check-ins to see how employees feel about their work environment. We recommend HR leaders send out employee pulse surveys once a week. 
These pulse surveys can address specific areas of the business:
Do you have the tools and resources to be successful in your role?

What suggestions do you have for leadership?

Do you plan to continue in your current role or another role within our organization within the next year?
Or, they can consist simply of an emotional well-being check-in:
How are you feeling today?

What can we do to support you?

Do you feel safe at work?
Some organizations' healthcare teams may notify employees to expect a survey on a regular cadence. Pulse surveys should be simple and not add an additional time burden.
Remember that both disengaged and engaged employees are probably leaving feedback on public sites such as Glassdoor. Monitor that feedback closely, too.
Related: Why We Need to Keep Women In Medicine
Act on Employee Feedback
Often, these surveys will validate what you know to be an issue already. Sometimes you may be surprised by the results you collect and you may not know how to fix it right away.  In either case, communication and accountability are essential. 
Employees need to know that you are listening, acting, and want them to have a long-term positive employee experience. Business leaders should communicate the results of surveys and thank employees for sharing their feedback. Then share the specific steps you are taking to improve things.
Connect Employees to the Help They Need
Team members don't always know where to turn for help when they are suffering in their work environment. Remind employees about resources available to help them – both inside and outside your organization. Many organizations have an Employee Assistance Program (EAP) with resources such as counseling and financial assistance. Some free mental health resources include Therapy Aid, The Emotional PPE Project, or COVID Mental Health Support.
Uplift Employees
Don't wait for Employee Appreciation Day to celebrate your teams — offer a great employee experience every day. Patients are not shy about providing positive feedback when asked. Don't hesitate to amplify the impact of this positive feedback. 
For example, this video from BayCare catches the reaction of physicians and nurses as they read positive reviews from patients. If you notice a review that praises a provider by name, share the feedback.
Enact an Employee Experience (EX) Program
All of these recommended tactics should be part of a holistic employee satisfaction program. Reputation can help you understand the "voice of the employee" by collecting employee survey feedback and indirect feedback left on review sites.
Our technology uses AI to analyze feedback from anywhere at scale. We can deliver the actionable insights you need to create an improved employee experience for those who care for our communities.
Keep reading on the Reputation blog: How Negativity Bias Affects Your Healthcare CX Strategy