A Quick Guide to Addressing Customer Complaints Online
Adam Dorfman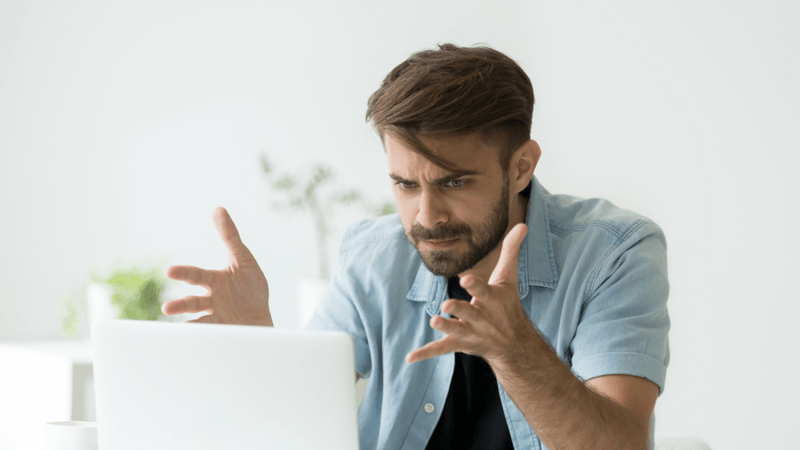 While your digital marketing strategy should include encouraging customer feedback through online reviews, what should you do when a customer posts a complaint? You need to be ready to respond to people who are disappointed or downright angry. How you respond is the key to turning the customer experience around for dissatisfied customers.
Why Customer Complaints Matter
Every business wants to perfect the customer experience, but everyone slips up sometimes. No one is perfect. How you handle those mistakes is what matters.
Ignoring a customer complaint not only alienates the person who had a bad experience, it can also be costly. According to American Express, 33% of Americans report that they'll consider switching companies after just one poor service experience.
While companies are always striving to acquire new customers to drive growth, it's foolish to ignore the ones you already have. The Harvard Business Review wisely points out that it costs anywhere from five to 25 times as much to acquire a new customer as to retain an existing one.
Download our guide on How Better Customer Reviews Drive Revenue
Online customer complaints matter because they paint a negative picture of you to others who are watching, which affects your online reputation. If you ignore online complaints, people may conclude that you don't care or that you don't prioritize responding to customer feedback. So commitment to responding should be the first step in your process for addressing customer experience online.
How to Address Customer Complaints Online
Try to think of a bad review as being an opportunity rather than a problem. It gives you the chance to connect with customers, improve your service or brand, and demonstrate your commitment to everyone who comes across the complaint online. Here is a practical and proven way to respond:
Related: How to Get Customer Advocates Buzzing About Your Business
1. Have a clear procedure for handling complaints. Your company should establish guidelines and procedures for monitoring online review sites and formulating responses. Having a platform that automatically monitors social channels and review sites is the best solution. Beyond this, one manager or staff member should be designated to respond to reviews within a specified period.
2. Assess the feedback internally first. While you want to respond in a timely manner, responding too quickly could be a mistake because emotion can cloud objectivity. Sit down with the key players and get the facts before you formulate a response.
3. Publicly respond to the review. Private communication with the customer is fine, but you should respond to the review publicly, as well. As many as one-third of consumers will check to see how a business responds to its feedback when making purchasing decisions. Your public response shows that you're paying attention and that you care.
4. Empathize and personalize your response. Take time to apologize for the negative customer experience and be sure to personalize your response. A canned response can be obvious, and this makes it appear as if you don't value the feedback enough to craft a personalized response.
5. Offer to take the communication offline. Once you've publicly responded to the review, offer to take the rest of the communication offline so that you can discuss the issue in greater detail. Having a back and forth exchange on a review site or social media platform generally isn't productive.
6. Continue to follow up. Don't assume that an issue is resolved until a customer confirms this to be the case. The best approach is to follow up with them to ensure that they understand you have made their satisfaction a priority.
Related: How an Angry Customer Can Become a Business Asset
Take Your Customer Complaints Seriously
It would be difficult to overstate the importance of taking customer experience management seriously. Sometimes things don't go as planned, or there is a disconnect between customer expectations and reality.
In any case, your customer is waiting for a response, and others are watching as well to see how you handle the situation. Addressing each complaint promptly, fairly and consistently will demonstrate your company's commitment to customer service.
Reputation.com helps clients with every aspect of their online reputation, including attracting, tracking and managing customer reviews.
If you'd like to learn more, download our free guide to What is Online Reputation Management?