How Google Might Collect Customer Reviews In the Future
Adam Dorfman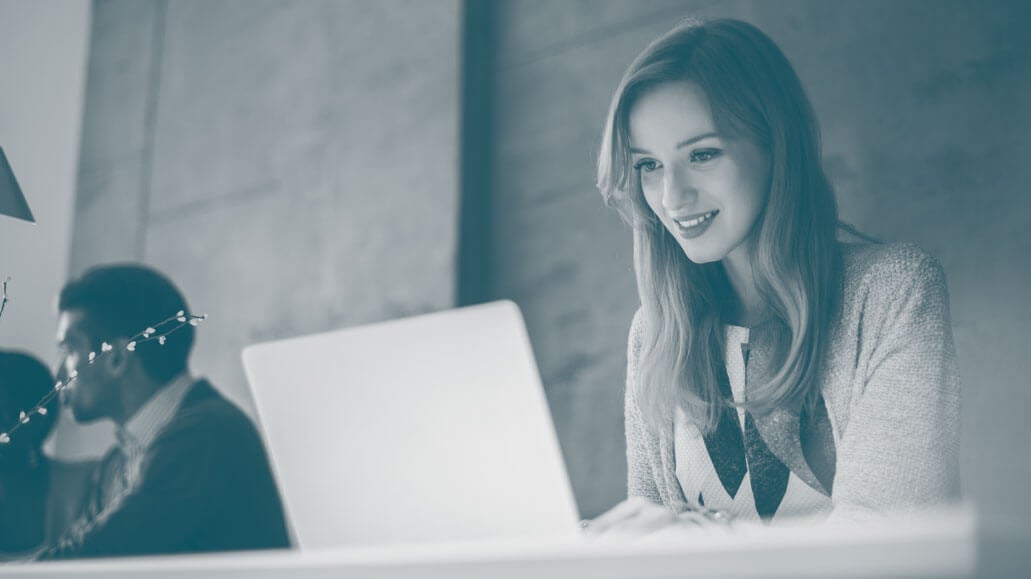 In a feedback economy powered by customer ratings and reviews, Google is a "review amplifier." A customer review across its ecosystem will receive more attention due to the company's dominance of search. 
Google is the world's most popular site. It's easily the go-to destination for people to find things to do, to shop, and discuss their customer experience. 
Negative and positive reviews on Google have an inordinate impact on a business's reputation. People are finding what they need on Google, Google Maps, YouTube, the local 3-pack, and Google My Business (GMB). 
As SEMRush stated, review signals remain one of the most important local ranking signals on a company's GMB listing. The sheer volume of Google reviews affects a business's reputation more than feedback on other review sites. 
At first glance, it looks like the world's dominant search engine is wringing every bit of value out of a powerful review ecosystem. The company is constantly evolving, whether tinkering with its algorithm or rolling out new products and services or policies that affect businesses (such as phasing out third-party cookies on Chrome). 
How might this review ecosystem change? What other sources might this technology powerhouse mine to collect and monetize valuable customer feedback? No one knows for sure, but here are three potential directions that businesses should keep in mind:
The Unpublished Web
Google's Bart Jenniches spoke to me about the search engine's interest in the content that gets shared behind a firewall. This is known as the unpublished web. For instance, a private chat online between a customer and a business occurs on the unpublished web.
"When people have complex questions, there is a pool of knowledge that exists beyond the published web," he said. "The unpublished web is the next frontier."
Related content on the Reputation blog: Why Your Business Needs Multiple Google Business Profiles
The unpublished web matters because people want to use it to interact with brands. According to Conversational.com, 75 percent of consumers would prefer to engage with a brand over private messaging channels than traditional channels. Google knows that the unpublished web is a gold mine of information about customer wants and needs. 
Google could mine that data to measure customer satisfaction, too. Conceivably, this data could be matched with a business's location and provide that business real-time insight. For instance, let's say there is a surge in customer complaints sent via GMB chat about the cleanliness of a restaurant location or an increase in questions sent via chat about available inventory and pricing of a particular automotive brand at a dealership. 
Google could use natural language processing to scan common words appearing in those chats. The company could share that insight that the customer needs to know before those complaints spill over into public review spaces. In addition, the search engine could possibly use that data as a ranking signal for a particular location.
Unstructured Data
Online chat is a form of unstructured data or information that exists outside a company's formal customer survey tools. Unstructured data also includes the vast amount of social media comments left publicly, such as on a company's Facebook wall. 
According to a Forrester study, 84 percent of decision-makers see the value in unstructured data and consumer feedback from loyal customers. Still, only 30 percent of data collected is unstructured. That means businesses are missing an opportunity to tap into the value of unstructured customer data.
The Google universe contains a lot of unstructured data. A brand's GMB listing is one source of that unstructured data, an example being the reviews that customers post on a GMB listing. As mentioned earlier, we know already that reviews are an important ranking signal in local search for local businesses. 
The company could analyze all that unstructured data on GMB listings in order to understand what people think about a business. Then it could provide feedback to the business to improve its visibility and service. This was a role Google could have played with its social network Google Plus had it not been shut down.
Related content on the Reputation blog: How to Remove Google Reviews: Management of Bad Feedback
Google Store
In June 2021, Google launched its first-ever physical store, where customers can buy the company's products such as Pixel phones, Nest products, Fitbit wearables, and Pixelbooks. Although those products are available in other stores, having a store of its own gives Google:
A place to sell more Google hardware. The more hardware the company sells, the more places it can potentially collect unstructured data in the future.

An environment to observe customer preferences directly. Google can use every square foot of each location to better capture data about the customer journey more comprehensively – as Walmart is doing through its Walmart Connect advertising business.
How would this capability relate to gathering customer feedback for your customer success teams, customer support teams, and marketing teams? I could envision Google using its stores as a proving ground to learn how to track first-party customer data in an offline environment. From there, Google could offer a first-party data analyst service to businesses with brick-and-mortar locations. True, Google would be learning from a limited sample (the sales of its products). Even still, a store would help the company master the process of learning about a customer's in-store habits and sentiment. 
This would be a slow roll, taking years to develop. But as Google pushes businesses to rely on their own first-party data and not third-party cookies, it's an entirely feasible direction. Again, consider how Walmart sells customer data, both online and offline, as an advertising service. The company could do something similar by collecting sentiment data in-store and online.
Where Is Google Headed?
I think it's always wise to remember Google's motivation: boost Alphabet's revenue. Doing that means coming up with services that monetize customer data, and advertising has been a lucrative service for the company. To boost advertising revenues, Google needs a strong user base and committed brands. 
Sharing customer sentiment data is one way to keep brands engaged with users. One takeaway remains clear: collecting customer feedback through reviews will remain more important than ever. 
Reviews are the currency of the feedback economy. Google intends to collect that feedback in more creative ways. 
Take a look at Reputation's Review & Review Booster product to efficiently capitalize on the growth of reviews to improve your business.