How Google Is Developing Business Messages
Adam Dorfman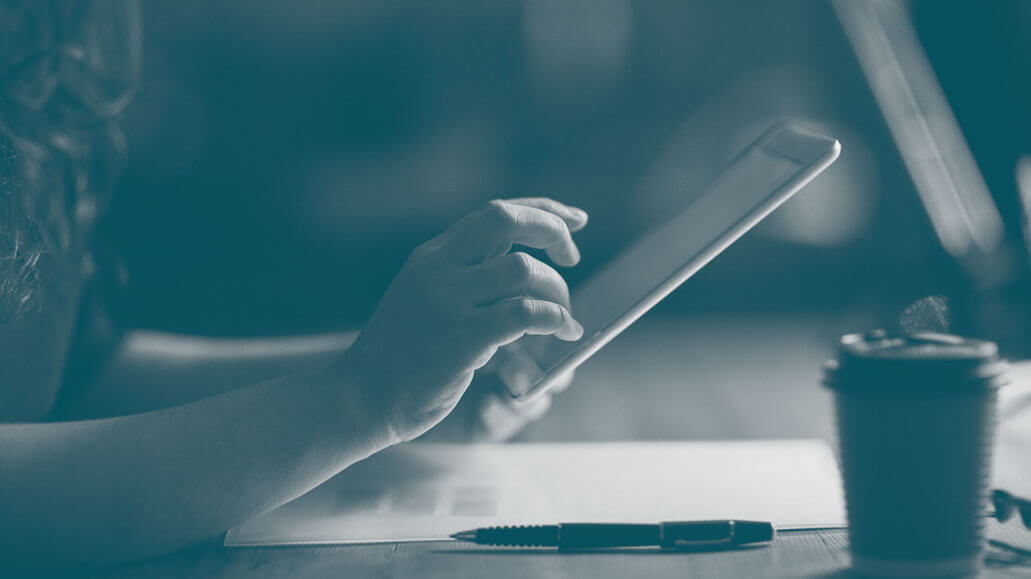 Google continues to grow by developing new products that keep users engaged in their ecosystem, and one of the more intriguing examples of its product evolution is Business Messages. This feature gives businesses a way to have rich, asynchronous messaging experiences across Google, ranging from Search Google Maps. To learn more about Business Messages, I chatted with Bart Jenniches, Director of Business Communications and Partnerships at Google at Reputation's annual Transform event. Here's what he shared with us.
What Is Google Business Messages?
As I wrote in a recent Near Media column, Business Messages is a mobile customer service tool for large and small businesses to interact with people in the Google universe. It allows someone to message with a business directly through Google My Business (GMB) listing. Enterprises can simultaneously leverage AI to answer frequently asked questions while deploying live agents to walk customers through more complicated queries. Small businesses can set up Google Business messages via their GMB listings. Businesses that work with communications services providers (such as Reputation) may choose to access richer features through Google's Business Messages API.
According to Conversational.com, 75 percent of consumers say that they would prefer to engage with a brand over private messaging channels than traditional channels. Its competitors are building out their own business messaging apps and, in some cases, are ahead of them. Facebook has gone on the record stating conversations represents the future of its business. In its own earnings calls, the social media platform showcased examples of businesses that are already improving operational functions ranging from sales to customer service by embracing messaging. 
Benefits of Google Business Messages
Bart shared a number of insights into the growth of GMB messaging and where it is headed. They include:
Business Messages Represents Google's Embrace of the Unpublished Web
This feature is one way that Google delivers on its mission to "organize the world's information and make it universally accessible and useful." We already know the company does a great job presenting public information for people conducting searches online. However, Bart indicated that Google's next challenge is to figure out how to extend its mission to the unpublished web, or the vast amount of content (oftentimes unstructured) that gets shared behind a firewall.
"When people have complex questions, there is a pool of knowledge that exists beyond the published web," he said. "The unpublished web is the next frontier."
He described Business Messages as a way to refine a search query through the online interaction that occurs between a business and a consumer. 
Business Messages Can Turn Cost Centers into Revenue Centers
This feature can potentially turn traditional cost centers, such as customer contact desks, into revenue generators. One reason why: when people interact with an enterprise via Business Messages, they're likely in the process of searching for something, often with intent to buy. 
Related: Google Permanently Lifts Chain Restrictions for Google Posts
"Businesses can turn that intent into action with messaging," he said.
He noted that because Business Messages is asynchronous, a customer service representative  can continue a conversation with a potential customer over multiple messages, providing more opportunities to answer a question about a product or service by providing more rich information including visual content. 
"Businesses are using messaging for inquiries and leads already," he said. "Retailers are using it for rich, guided shopping journeys." In doing so, enterprises are creating revenue out of inbound queries more cost effectively.
Some Unexpected Applications of Business Messages
Bart indicated that Google is seeing some interesting and unexpected use cases for Business Messages in humanitarian ways. For example, businesses are using the messaging feature  to help customers book Covid-19 vaccine appointments. In India, the government is using it to direct people to shelters and food pantries. According to Google's blog, MyGov, with partner Amplify.ai, is using messaging to provide help and answer questions from Indian citizens about hours, COVID-19 helplines, and ways to volunteer and donate, for more than 11,000 food and night shelters across India. We're just in the early days of seeing the possible impact of this feature as a public service.
What's Next
Here's a quick run-down of new features coming, according to Bart:
OAuth authentication

, which helps businesses and people have more personalized experiences.

Translation – say, translating menus from Japanese to English for travelers.

Payments and automated

customer journeys

. 
Related: What Businesses Should Do about Zero-Click Searches
I could also see Google eventually incorporating this feature as a ranking signal for local search although Bart declined to comment on that possibility. For Google, the near-term goal is getting more adoption by making Business Messages more valuable to both businesses and users. "Messaging isn't going away," he said. With each new feature, messaging will become more ubiquitous.
To maximize the value of Google's myriad tools and features for your own business, contact Reputation.