Google My Business Dashboard: A Quick Guide
Adam Dorfman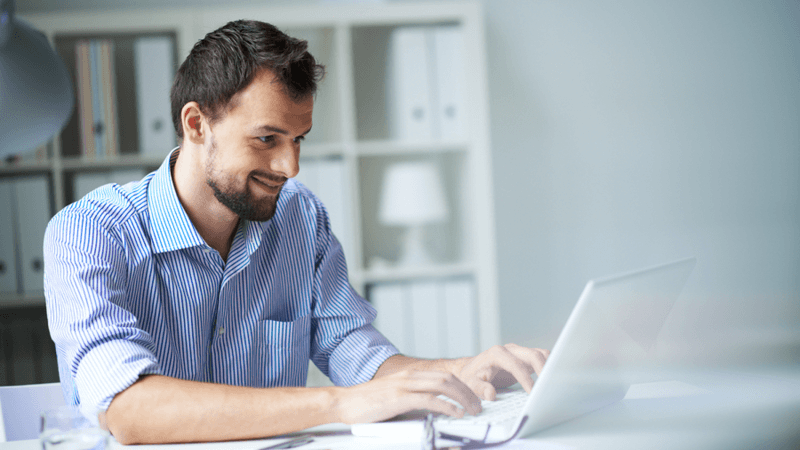 One of the best skills you can develop for online reputation management is the skill of understanding and managing your Google My Business dashboard.
The dashboard has undergone upgrades over the past few years, and it is now much more straightforward to use. From your Google My Business dashboard, you can respond to reviews, gain business insights and ensure your business has an excellent visual representation with images. You can also edit your business profile conveniently. Become familiar with your dashboard and you'll have an easier time managing your online reputation.
Ensure Your Profile Has Plenty of High-Quality Images
From your Google My Business dashboard, you can manage the images you added to your business profile and view images other people have uploaded. Regularly review the images associated with your Google My Business listing to ensure they give online visitors the picture you want them to have of your business.
Exterior photos, interior photos and photos of your staff engage visitors and give them an idea of the "look and feel" of your business. Some businesses include 360-degree virtual tours as well.
Related: How to Remove Google Reviews: Management of Bad Feedback
Enable Clients to Book Their Own Appointments
Bookings can help your reception staff save time while ensuring that all parties have accurate information about when clients will show up or when they will expect your providers to arrive.
(Download our One-Stop Guide, "What is Online Reputation Management.")
Learn Who You're Reaching Through Insights
The "Insights" tab of your Google My Business dashboard is located on the side navigation panel of the main dashboard page.
On your dashboard, "Insights" provides you with a dynamic, lightweight analytics panel that lets you gain critical insights at a glance. You can, for example, determine how people find your business online so you can identify your most productive customer engagement channels. Likewise, you can identify which channels aren't performing as expected and dig deeper to find out why.
Manage Posts from the Dashboard
The "Posts" button is also located on the side navigation panel of your main dashboard. If you're not using posts, you should be. They're almost like free advertising space where you can post information about promotions and link to popular posts on your main blog site.
If you use a scheduling platform for social media posts, most of these platforms now allow scheduled posting to Google My Business as well.
Related: How to Support the LGBTQ+ Community on Your Google My Business Listing
Manage Your Online Reputation Now
Get familiar and comfortable with your Google My Business dashboard and you can improve and streamline online reputation management. Responding to reviews, managing multiple business locations and delivering a steady stream of Google My Business Posts will boost your SEO and help you engage more effectively with customers. To learn more about how to manage your business reputation, download our free 5-Step Guide to Improving Your Online Reputation.
Keep Reading: How Google Is Developing Business Messages