Google Maps: Your New Retail Display Window
Reputation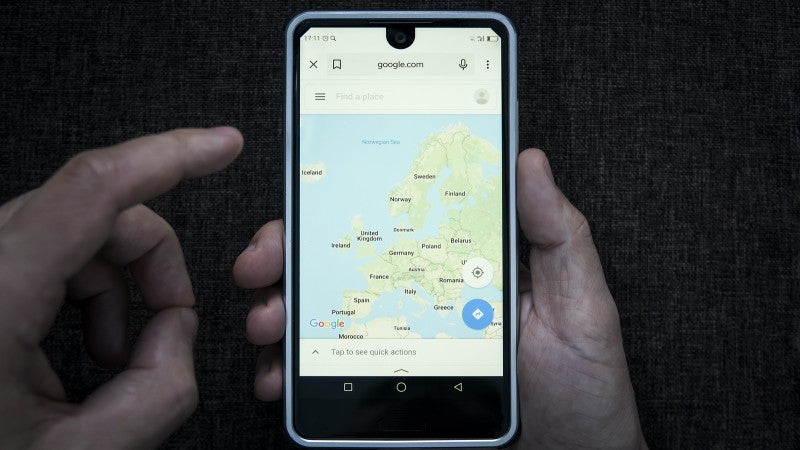 If you own or manage a retail store, it's essential that you get on the map. Google Maps, that is. A majority (86%) of people look up the location of a business on Google Maps, and 50% of consumers who do a local search on a smartphone visit a store within 24 hours. This simple tool has transformed the way consumers locate local businesses, including everything from the closest coffee shop to where to get something notarized.
As a retail store owner or operator, your online reputation matters, and a primary goal is to get more customers to walk through your door. One of the ways you can accomplish this is by optimizing your store's online properties so that they are friendly to Google Maps.
(Download the 2021 Retail Reputation Report for information on what major retailers are doing to enhance their online reputation today.)
How Your Store Is Listed on Google Maps
When a person performs a local search, they'll do one of several things. Let's assume a searcher wants to find a coffee shop. They can enter:
Coffee or Coffee Shop
Coffee shop near me
Coffee shop + city, town or zip code
Interestingly, most of the results will be the same. Google generally returns what is referred to as a Local 3-Pack, which is the top three results it picks for the local search. The search engine gets most of the information it needs to rank the top three results from Google My Business pages, which are completely free and incredibly powerful.
Putting Your Business on Google Maps
You may already have a Google Maps listing as well as a Google My Business profile. If you haven't claimed your listing or optimized it, it's probably harming your online reputation.
Google wants to provide the best search experience possible, so it began pre-populating these business listings several years ago. In some cases, the information is correct, but not always. According to Google, a majority (67%) of profile visitors will keep looking if certain information isn't listed on a business profile. Key data that people want to see includes:
Store location/hours
Whether the business is claimed/verified
Photos
Reviews
Address with a map
You can increase the chances of getting listed on the Local 3-Pack by claiming and optimizing your Google My Business listing. Data that Google and consumers look for includes a name, address and phone number (NAP) that exactly matches everything on your website. You can get even more attention by including a description of your business, photographs and a Q&A section. Further, online reviews on your business listings page can help boost your brand and its local search visibility, while helping to validate a consumer's decision to visit your location.
Google offers retail businesses a variety of ways to get discovered by customers who are ready to make a purchase. Google Maps is just one of those applications, and businesses can get overwhelmed with the various requirements to attract and engage as many potential customers as possible.
Fortunately, Reputation's Google Managed Services offering can increase your Google capabilities across the board. Learn more about how you can stay visible in Google's universe with our exclusive solutions.