A Q&A with Gavin Hammar on Social Media Management
Reputation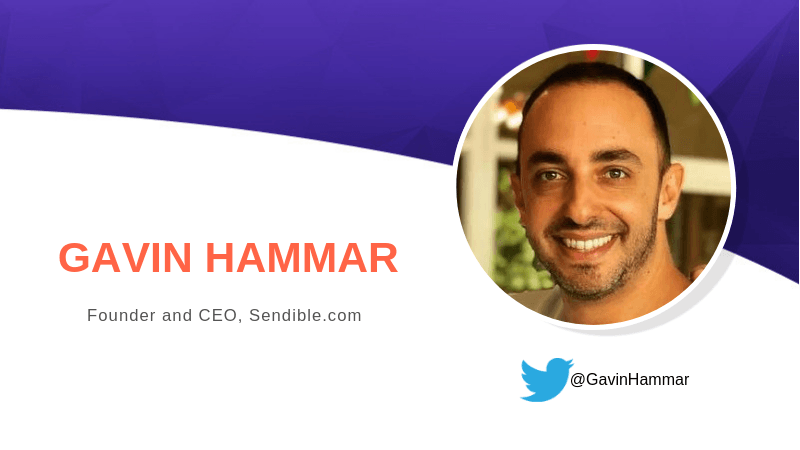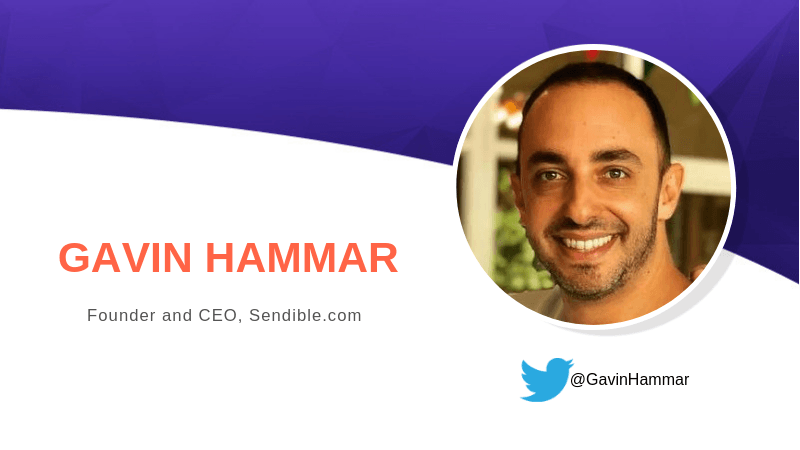 Gavin Hammar is the founder and CEO of Sendible.com, a social media management platform launched in February 2009. Sendible helps small businesses engage with customers across multiple channels. In addition to being a technology entrepreneur, Hammar has also worked as a software engineer, technical lead and software consultant. Below he talks about the power of storytelling and why content needs to be relatable at each stage of the customer journey.
This interview has been edited and condensed.
Your company does a lot of work in the social media space. When clients or potential clients come to you, what are they facing? Why are they reaching out?
We work with agencies, which is our competitive differentiator in a crowded marketplace. Agencies we work with are offering social media as a service and trying to manage social for their clients at scale. They struggle with keeping existing clients happy and, at the same time, trying to find new clients. Another primary challenge is showing a return on investments and making their service "sticky" for existing clients. In a nutshell, our clients are concerned about saving time, bringing in more business and overseeing the work that their team members are doing.
It seems like the social media space has gotten much more complex, and managing that space has become more complicated. Is that accurate?
We've seen things change over the years, especially with Facebook. Facebook's privacy issues have had an obvious effect on companies like ours. It has also gotten more complicated for brands to reach customers organically through Facebook. We've also faced issues with Twitter, which doesn't allow users to post duplicate content on their platforms. That means people are having to spend more time creating unique content. However, that unique content ultimately pays off because it drives engagement.
How do brands address those challenges in social?
We have a saying here that we should stop interrupting what people are interested in and actually be what they're interested in. It's the same for businesses; it's about being what your audience cares about, not what your product or services are.
Agencies need to show a return on investment for their clients and up until now, the best way to show that is how many clicks, likes and shares. But when you're looking at storytelling and brand awareness, it's tough to measure success.
We tell clients to use basic storytelling techniques to build their social following: Start with a challenge, say why it's important, explain how you overcame it and have a call to action. We also encourage them to use video. The trick is you can't really measure it. The only real metrics are views, shares and engagements.
How does the customer journey work on social?
You start with a cold audience, and you offer educational content, like blog posts, that will make that audience see value in your brand. Over time, they start to see more of your company's content and value, and you show them content that's more closely aligned with what your product or solution offers. It's a long process of creating a funnel and content that aligns with where they are in the journey. That ties directly into what Reputation.com is trying to do; it's helping to establish that trusting relationship at multiple points in the customer journey.
What role does social listening play?
Social listening is more important than ever before because people have all this data at their fingertips. They can go online, find reviews and make informed decisions. Consumers are influenced by what people are saying about the experience, product or service. If you're a brand and you're ignoring what people are saying about you on social, you're going to be left behind. You need to be listening and encouraging your happiest customers to leave reviews and sing your praises on social media.
What's on the horizon in social media?
One thing that's catching on is snackable content, where you give people a tiny taste of a brand before you give them long-form content. The goal is to provide them with a snapshot of what the brand stands for, and something short and catchy that elicits an emotional reaction. Gradually, you can build a following based on people who engage with this content. Ultimately, it allows you to drive more engagement from your long-form content because they've bought in, and they trust you more.
Reputation.com helps brands optimize social media and reviews for improved online reputations. Download our free ebook How to improve your reputation with effective social media management report.