Why the Financial Services CX Matters More than Ever
Adam Dorfman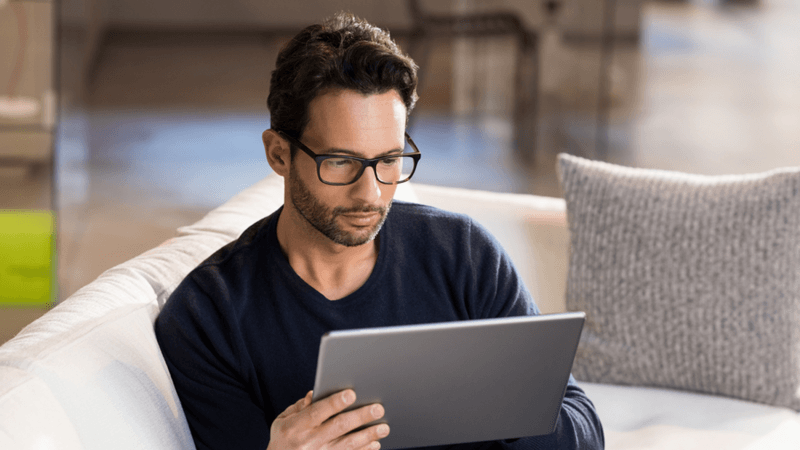 Recent data shows that Millennial consumers are showing less loyalty to their banks. That's why it's essential for financial services companies to focus on the customer experience to remain competitive.
Financial institutions build their business on established reputations that have been carefully developed over many years. But the digital age has ushered in an environment in which customer experiences — good and bad — are on display, which creates a measurable impact on decision making.
As the landscape has shifted, financial services companies such as banks, wealth management advisors and insurers should take a more proactive approach to managing the customer experience. The best way to accomplish this is by focusing on your company's online reputation.
The Customer Experience in the Financial Services Industry
The relationship that your clients have with your company is shaped by each interaction, whether it be in person, by phone or over social media. Collectively, those interactions make up the customer experience (CX), which is a primary predictor of business growth.
In the financial services industry, not unlike many other sectors, happy clients will continue to give you their business and tell others about their positive experiences. Unhappy ones will leave for greener pastures, and are likely to voice their displeasure in a variety of ways. Either outcome will impact your bottom-line results.
According to a Digital Banking Survey by Accenture, even though 79% of Americans see their relationship with their financial services firm as primarily transactional, 40% would prefer some type of personalized service. That same survey reveals that more than half (52%) of respondents have switched banks in the past year alone due to a negative customer service experience.
There are generational factors at work in these decisions, as well. One Gallup poll revealed that Millennials are 2.5 times more likely to switch banks than Baby Boomers, and 1.5 times more likely to switch than Gen Xers. This comes down to service, but of a different sort. Many Millennials place more value on things such as mobile banking apps, payment apps and better rewards.
Because most financial services firms aim to attract and retain clients across a variety of demographics, managing the customer experience has become a complex process. Fortunately, you can simplify it with a robust online reputation management program.
Reputation Management for Financial Services Companies
As a financial services company, not only do you want to be found and chosen by customers who are looking for services, you want to retain clients once they become customers. In short, your online presence and reputation matter more than ever.
According to Google's Consumer Insights, searches for businesses "near me" have increased 900% in the past two years. Clients want to see that your business is providing accurate and consistent information through online business listings. This also gives you the opportunity to showcase some of your business' features such as mobile banking apps or reward programs, which are valued by some of the groups searching.
You can also inspire trust through online reviews. Effectively managing social media profiles and the various sites that collect customer reviews can boost your overall rating and brand awareness. Remember those customers that want more personalized service? If you are providing this, you'll get rewarded with higher ratings, which will also help you attract new clients.
One of the best ways to understand what customers are thinking is to ask them. Customized surveys enable your business to collect useful, actionable information. This gives you the information necessary to improve the customer experience and boost your bottom line results. Whether you are focusing on Millennials, GenXer's, Boomers or all of the above, you'll get more focused insights into their wants and needs with targeted surveys.
Tackling online reputation management as a whole can seem like a monumental task, but Reputation.com makes the process seamless. Not only do we provide you with the tools to track the various components of your online presence, but we can also manage them, so you can work toward improving the customer experience.
Interested in learning more? Download our free guide: What is Online Reputation Management?