5 Essential Stats Healthcare Marketers Need to Know for 2019
Reputation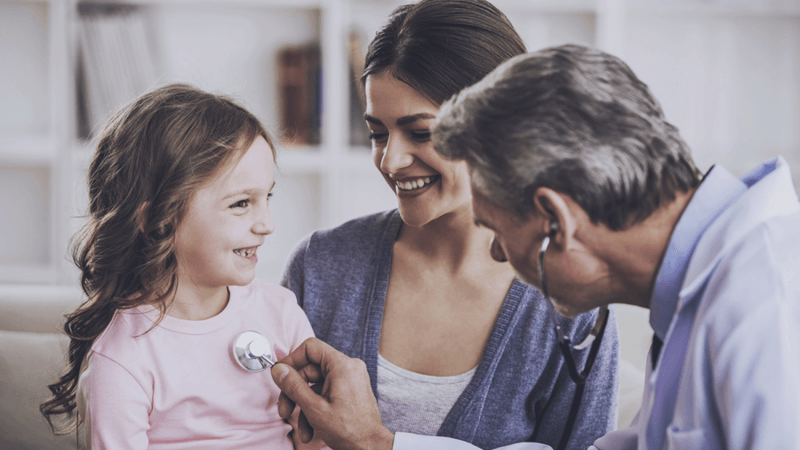 Healthcare consumers shop around before choosing a provider.
Consumers have tipped the balance of power away from healthcare marketers when it comes to determining healthcare provider reputation. It is reasonable to conclude that the providers who actively manage their online reputation will be the ones to thrive in this rapidly evolving marketplace.
Helping patients find and select your facility requires several key steps, beginning with ensuring all online business listings are accurate and complete. Online reputation management is becoming an indispensable business activity for providers who want to deliver the best services, attract new patients and maintain the loyalty of existing patients.
Here are five key statistics from that healthcare providers and marketers must know in 2019:
1. Most patients consider online physician reviews reliable enough to influence their choice of physician.
A 2016 Oliver Wyman survey of 4,000 consumers reported that 83% of participants said that patient-generated reviews influenced which physician they chose. The factors most important to consumers participating in the survey were:
Physicians treating patients with respect
Acceptance of patients' insurance
Sharing in decision-making
Being responsive to phone calls
Professional medical skills
2. Consumers search a broad range of sites when looking for physician reviews.
Patients search broadly for information on the physicians they consider working with. More than three-quarters of them consider physician reviews their first step in finding a physician. Websites managed by practices themselves, Google My Business, Healthgrades and social media sites are top destinations for consumers choosing a physician.
3. Most patients post positive physician reviews online
Many physicians, quite naturally, are fearful of asking for online reviews from patients. For one thing, "satisfaction" is an inconsistent quality, and for another, they worry about the possible damage from negative reviews. The good news is that a Software Advice survey found that most patients leave positive reviews for healthcare providers. Seventy-two percent said they leave "very" or "somewhat" positive feedback in their reviews of healthcare providers.
4. Nine out of ten of doctors are wary of online reviews.
Doctors have a different perspective of online reviews: 90% of them are concerned about the consequences of negative feedback, according to a survey of 200 healthcare professionals. Yet less than half of healthcare provider respondents said they planned to dedicate resources toward improving their online reputation. Healthcare online reputation management is an obvious solution for concerned healthcare providers.
5. Physicians understand the importance of online reputation.
A 2017 study in the Journal of General Internal Medicine reported that around three-quarters of clinicians found online provider reviews stressful. They know how powerful online reviews can be. Fortunately, online reputation management for healthcare professionals is an effective way for providers to gain influence over patients' choices. It also has the beneficial effect of raising providers' prominence in online search results. Many providers worry about time devoted to managing online reputation management, but today there are useful tools that help them do so with time-effective features such as central dashboards.
Healthcare Online Reputation Management Gets Measurable Results
Healthcare online reputation management gets results, helping patients find and choose providers, delivering actionable insights that improve patient experiences and improving patient loyalty. With Reputation.com, healthcare providers have a central dashboard from which they can gather reviews, engage with reviewers and populate their social media channels with the content that healthcare consumers want.
One national network of providers worked with Reputation.com on HIPAA-compliant review management for their 400-plus locations, and their average number of monthly positive reviews increased by a staggering 438%! They also gained greater search visibility in local markets and improved patient loyalty. Gain control and shape your online reputation effectively in 2019 and beyond by downloading our free Healthcare Reputation Report.