Elon Musk vs. JPMorgan: A Lesson in Protecting Your Brand
Brynne Ramella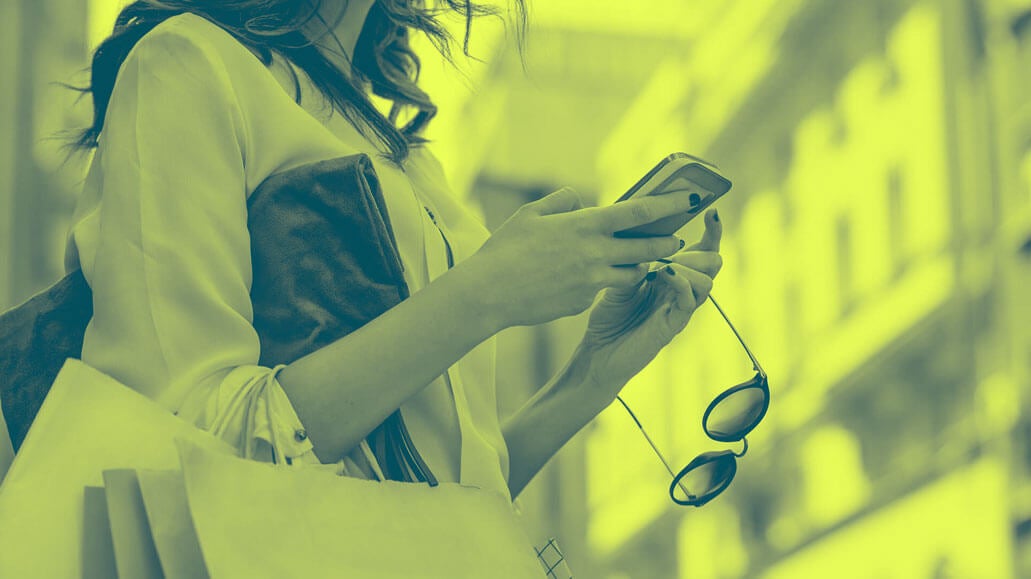 Businesses should prepare the occasional 1-star review from customers. However, not many can say those reviews have come from Tesla CEO Elon Musk. That might change for investment bank JPMorgan.
In November 2021, JPMorgan filed a lawsuit against Tesla, claiming that the company owes the bank $162 million related to a 2014 stock warrant agreement. As Business Insider reported, Musk's tweet below from 2018 caused significant economic effects "as the market attempted to price in the likelihood of Tesla going private." That move spurred the bank to file a lawsuit.
Am considering taking Tesla private at $420. Funding secured.

— Elon Musk (@elonmusk) August 7, 2018
Business Insider went on to report that JPMorgan adjusted the strike price again when Tesla abandoned the plan to take the company private, as JPMorgan said it had contractual rights to make the adjustments. Even though the bank said its adjustments were appropriate, Tesla has refused to settle at the contractual strike price and pay what it owes to JPMorgan.
Musk obviously wasn't happy with the fact that JPMorgan was holding its ground with this suit. The Tesla CEO responded in an unorthodox way by public threatening to post a one-star review on the bank's Yelp page.
Whatever else he's about, Elon Musk is pretty funny. "If JPM doesn't withdrew their lawsuit, I will give them a one-star review on Yelp. This is my final warning!" https://t.co/Mh0i3Uof4L

— Steve Daniels (@stevedaniels27) November 22, 2021
The Outcome of Elon Musk's Threat
While Musk has yet to leave a 1-star review for JPMorgan's, but his fans already beat him to the punch. After Musk went public with his threat to the bank, his fans flooded the bank's Yelp page with bad customer reviews. In fact, they quickly brought JPMorgan's overall rating down from 4 stars to 1 star. Another Business Insider article shared some examples of 1-star ratings coming to Musk's defense:
"JP Morgan Sucks from a Tesla owner."
"That's what you get for playing with Elon."
"I'm here for Tesla obviously. Giving u one star for suing the company."
Fans came down hard so quickly on JPMorgan that Yelp had to temporarily disable reviews on their page.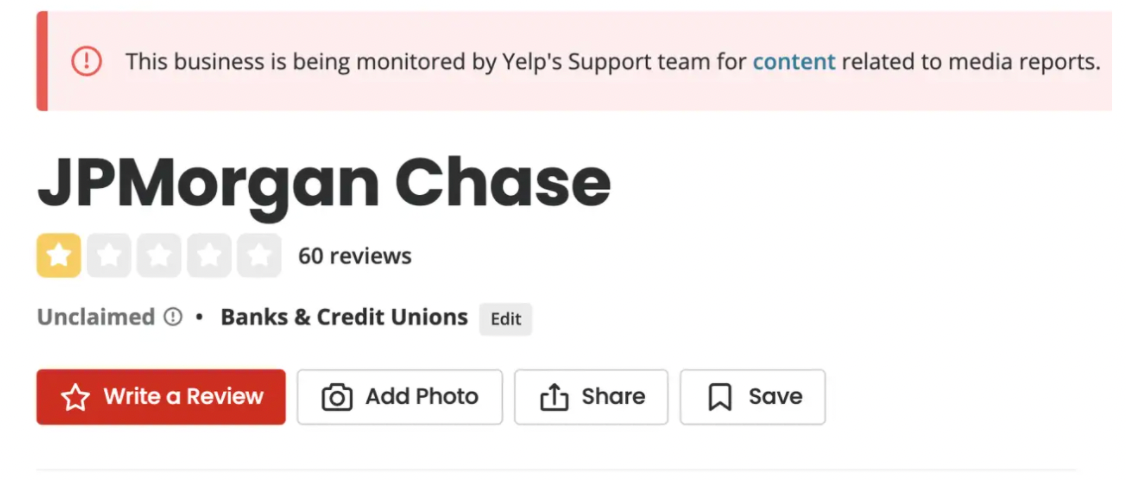 It's an extreme example of how loyal Musk's fans are. People who likely never had any business with JPMorgan were either leaving 1-star reviews or encouraging their followers to do it, simply because Musk said so.
Related: How to Build Brand Trust with Transparency
I'm about to give JP Morgan Chase a 1 star Yelp review because uncle @elonmusk says so.

— Patrick (@JediPierre) November 23, 2021
Everyone and their mother is giving JP Morgan a 1 star review until they blocked people from doing more @elonmusk pic.twitter.com/l2L5FM9nps

— Ali (@Ali_Tesla585) November 23, 2021
As we've written multiple times, consumers tend to read multiple reviews before making any kind of purchasing decision. So this situation might very well leave businesses of any size panic-stricken. Reputation is everything in business and one tweet from Elon Musk managed to send JPMorgan's reputation on Yelp plummeting. Imagine if Musk sent his fans to Google instead of Yelp. Google is the most commonly used search engine, meaning that its 1-star rating would be the first thing people saw when searching for JPMorgan.
How to Protect Your Brand
At Reputation, we often discuss the idea of online reputation management. But when it comes to the "review bombing" that JPMorgan faced, brands need to occasionally take another approach — protecting your brand. While online reputation management is a necessary part of this process, the best thing that businesses can do in this situation is to learn how to properly respond to bad reviews.
While some bad reviews may come from internet trolls, like those review bombing JPMorgan, some of that negative feedback will be legitimate. You even have the opportunity to turn those disgruntled customers into brand advocates by responding thoughtfully. Consider the following steps:
Thank the Reviewer for their Feedback – You should always begin a response to any review by thanking that person for doing business with your company.
Repeat the Positives – It may seem redundant, but make a point to repeat some of the positive notes within the review back to that customer.
Apologize for the Negatives – Even if the customer is disgruntled, apologize for their negative experience with your company. As we previously wrote, organizations that fight back always come out with a bloody nose and a damaged reputation.
End on a Positive – Finish the review on a positive note to help the reviewers walk away feeling a little more positive about your organization.
No matter how successful your business is, you can't escape bad reviews. But executing proper tactics to manage and protect your brand will likely help you to avoid an average 1-star rating on popular review sites.
Keep Reading: How to Remove Google Reviews: Management of Bad Feedback