Effective Patient Communication During Coronavirus Crisis: 3 Real-World Examples in Healthcare
Adam Dorfman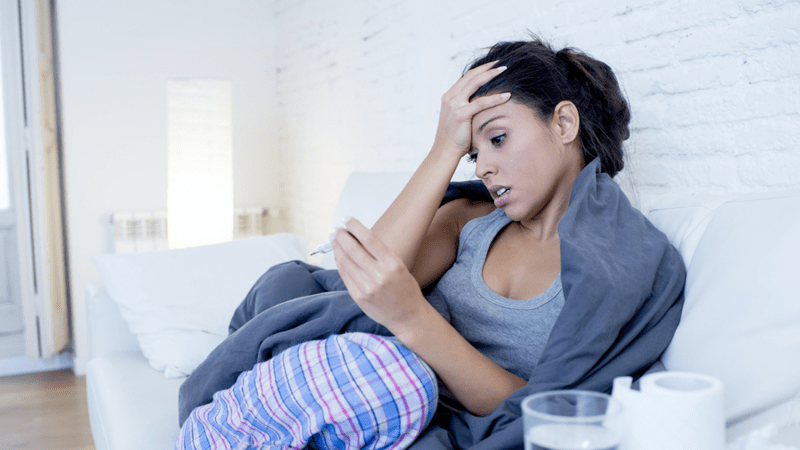 Because of the COVID-19 pandemic, the healthcare patient journey has altered course for most people.
Many healthcare providers realize that paying attention to the patient experience when those patients may be perfectly healthy, yet worried about coronavirus, makes sense. People's hunger for news about the pandemic gives healthcare providers a prime opportunity to strengthen their reputation by offering practical information with a clear sense of compassion and empathy. Here are three real-world examples of effective patient communication during the coronavirus crisis.
1. Northwell Health, New York
Northwell Health is a health system in New York State, which has been hit hard by the coronavirus. The organization created an online Coronavirus Digital Resource Center with information anyone can use to try to flatten the pandemic curve.
Northwell's information is effective because it is well organized and factual while being reassuring. Instead of an image of a hospital patient on a ventilator or the virus cell, the company uses a neutral, reassuring image of a child and an adult washing their hands. The site is also packed with FAQs, infographics and late-breaking news on the coronavirus.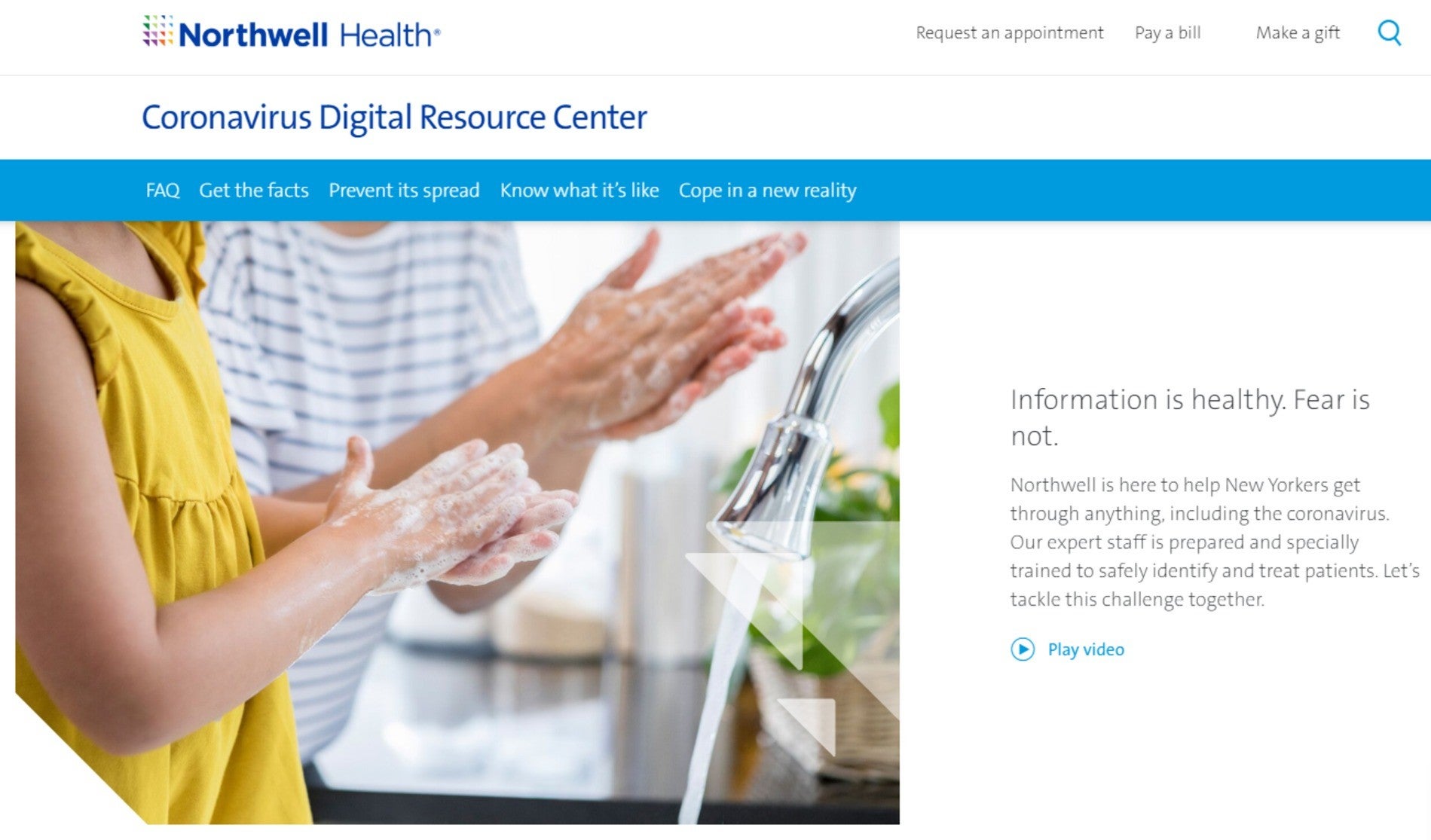 2. City of Hope
California cancer center City of Hope has changed its homepage to emphasize steps the system is taking to prevent the spread of COVID-19 and offer encouragement during a stressful time for patients and non-patients alike. It doesn't shy away from the emotional aspects of the pandemic.
William Dale, MD, the Arthur M. Coppola Family Chair in Supportive Care Medicine at City of Hope, offers tweets addressing the social and emotional aspects of coronavirus, as well as information on how families and loved ones can stay connected during social distancing.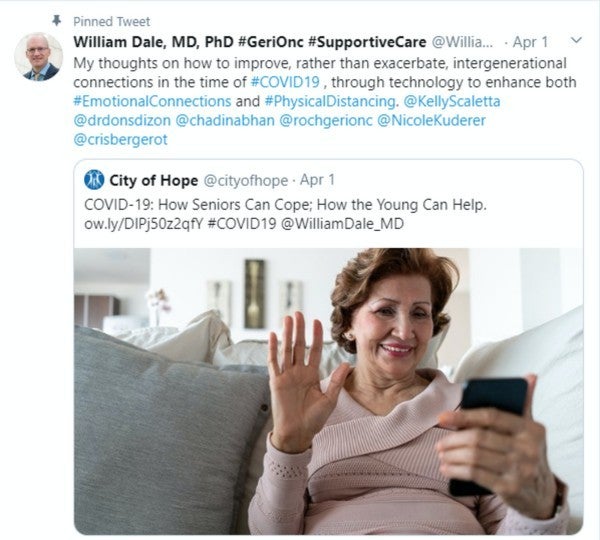 3. NYC Health + Hospitals
NYC Health + Hospitals is the largest U.S. public healthcare system, operating more than 70 locations across New York City's five boroughs. The system's Twitter account offers a steady stream of tweets, in both English and Spanish, offering New Yorkers practical tips for staying healthy during the pandemic.
The homepage of the NYC Health + Hospitals website prominently displays a news feed of the latest coronavirus information, including information on plans to increase staffing and expand to triple their ICU capacity.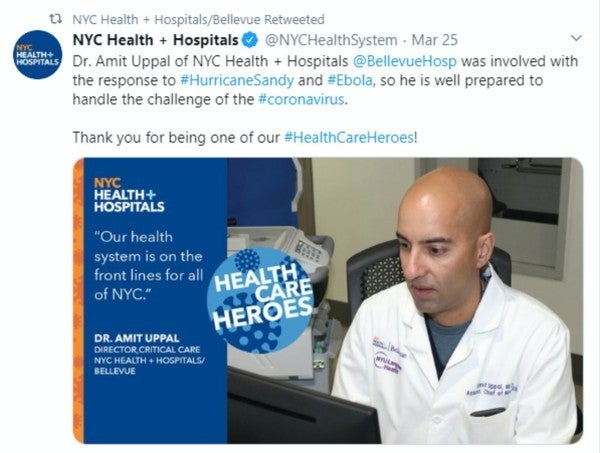 Effective patient communication has perhaps never been as important in our lifetimes as it is right now. Healthcare systems that demonstrate that they are on top of all COVID-19 developments and offer valuable information to people can bolster their reputation during a challenging time and stand to strengthen their reputation in the long term as well.  Check out our series on "Getting Started with Online Reputation Management" today to learn more.