Drive Conversions on Google with These 3 Tips
Reputation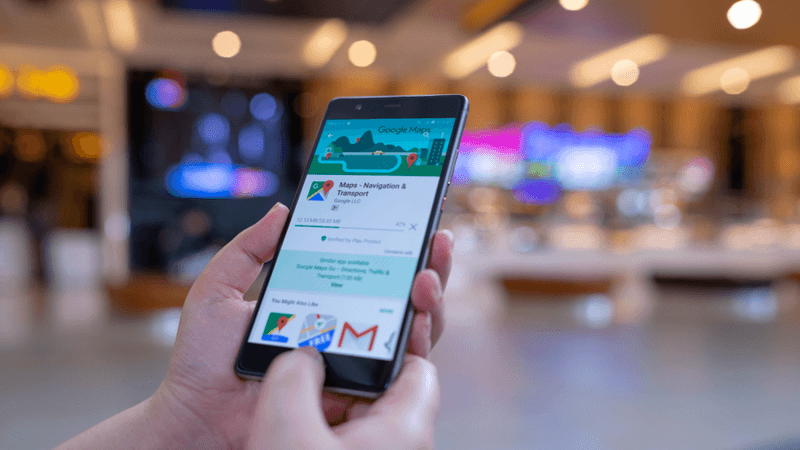 Reputation.com recently presented a
webinar titled "How to Drive Conversions on Google"
which included information about Reputation.com's new Google Managed Services offering.
The webinar focused on three primary ways businesses can maximize conversions through Google. Changes in Google's search algorithm and the rise of no-click searches (where the searcher finds the answer on the search engine results page and doesn't need to click further) have caused concern among business owners.
They fear that no-click searches will reduce traffic to their websites. While this can happen, strong online reputation management can ensure it doesn't affect conversions and sales. Here are three tips for driving conversions on Google.
1. Optimize Core Business Data on All Google Properties
Complete listings on Google My Business are 70% more likely to attract a location visit and 50% more likely to lead to a sale than incomplete listings. Businesses with complete listings are 2.7 times likelier to be considered "reputable" and receive 7X more clicks than empty or "bare-bones" listings.
However, "complete" doesn't necessarily mean optimized. Business descriptions, for example, should explain clearly what businesses do and how they are unique or what makes them stand out from local competitors. Optimized data is also current. Monitoring listings for inaccuracies due to business changes (and correcting those inaccuracies) is essential.
2. Practice Continuous Online Reputation Management
Online reputation management (ORM), which includes maintaining and updating listings on Google properties, helps drive conversions on Google too. ORM doesn't stop there. It requires steps such as:
Regularly requesting customer reviews
Responding to customer reviews quickly
Having a strong social media strategy
Using customer surveys
Download our free guide to What is Online Reputation Management? to learn more.
Businesses that commit to ORM have more online reviews. The more online reviews there are, the more accurately the customer experience is represented. ORM also results in more positive reviews and higher average star ratings, all of which help drive conversions on Google properties.
3. Use Reporting to Drive Better Decision-Making
Managing and optimizing business data on Google properties changes data gathered by analytics tools. With excellent reporting tools, you can make sense of analytics and gain insights that lead to better decision-making. Making sense of Google Analytics is a start, but having reporting tools designed for ORM is better.
Reputation.com's new Google Managed Services product gives users a central command center for managing business data across Google properties. Google Analytics, business listings, audit summaries, review management and more are available from one dashboard. You can use this information with powerful Reputation.com reporting tools to get a complete picture of how well your business is making use of Google.
Make Google Work for You
The rise of no-click searches and changes to Google's search algorithm don't have to cause problems with conversions and sales. Optimize your core business data across Google properties, commit to ORM and use analytics and reporting tools to drive decision-making, and you can make these changes work for you. To learn more about managing your online reputation, download our Top Trends for Online Reputation and CX Management report.