A Q&A with Dr. Gia Sison: Physician, Advocate and Digital Influencer
Reputation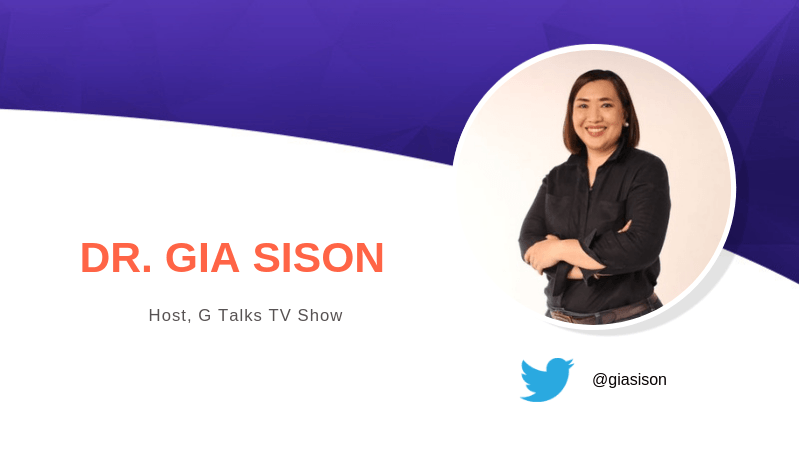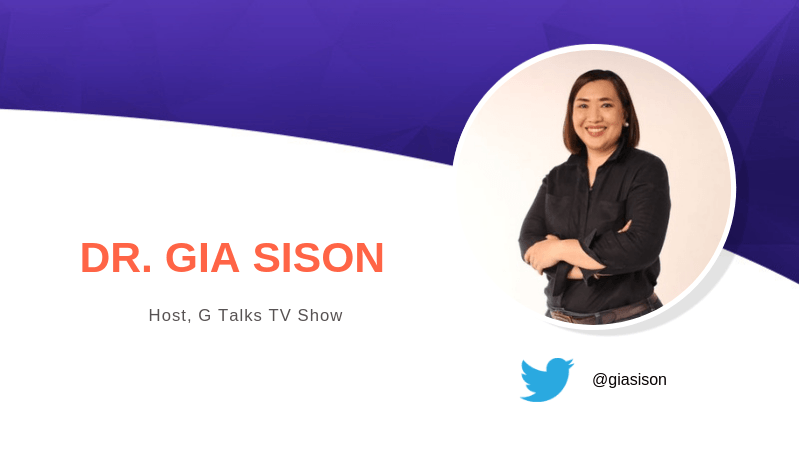 Filippino physician and breast cancer survivor Dr. Gia B. Sison has become a household name in her country of more than 100 million, penning a motivational self-help blog and doling out advice via Twitter. She also hosts  her own TV show, G Talks, where she covers topics about relationships and mental health. Learn about her perspectives on digital marketing, online reputation management and how she has turned her career into an empire.
Dr. Sison, you have built a kind of marketing empire — more than 100,000 Twitter followers, your own TV show and your own website where your devotees can read your inspirational blog posts. How did you do it?
When you put your passion and heart into what you do, anything is possible. I built my following through time and by putting my experience to work for me. I rely on my instincts — I trust and believe in my abilities, and I think everyone should do the same. When you have self-confidence, success follows. At the same time, it's important to be patient, to hang in there and not give up if you don't hit every target at the exact time you expect to. Like they say, "Do what you love, and the money will follow."

I presently am grateful to my 100,000 + Twitter followers and all those who have been supporting me over the years. I know that in a way, I have a personal relationship with each one of those individuals, that they trust me and respect my thoughts and opinions, so I never want to let them down. I always think carefully before giving advice, because I care about each reader and viewer and I want the best for them. I want to help them on their journey.
One thing I take very seriously is my website content. I make sure that whatever I share is something that I believe or have practiced personally. I write it with hopes that it resonates with the readers and that they eventually convert that into practice. When I wrote 9 Mindsets You Need to Change and How to Overcome Your Struggles, I was thinking about giving actionable advice that can hopefully, over time, change lives.
How did you make the transformation from occupational medicine to being a guru of trusted advice on anything from love and relationships, to mental health, to work and school issues? Was your original target market Gen Z, or did it just play out that way?
Honestly, I didn't target any particular market, I just started doing what I do, and it gained traction with the millennials and Gen Z. I think authenticity played a big role in this; I'm honest and passionate about what I share, which resonates with these audiences.
As a practicing doctor, I want to underscore how much I believe in advocating for mental health, for more people to be open about it and destigmatize it as a topic. So many people suffer in silence with mental health issues, and they can't get the treatment they need if asking for it is regarded as shameful. Society as a whole would benefit greatly if it could begin treating mental health issues the same way it treats physical health issues.
As a breast cancer survivor, I believe that I should do more and be of help most especially to individuals who feel hopeless and stuck. I get my energy from lifting others up.
Is your success similar to that of performers or politicians, where luck and charisma play a big role, or is it achievable for anyone who puts in the time and effort?
My success is because of my family and supporters — and time and effort. Without them, I wouldn't be where I am. Gratefulness is key toward success in anything you do. Surround yourself with loving, supportive people, and refuse to give any of your time to negative people or people who try to tear you down. You'll have to work twice as hard to overcome their detrimental influence.
What advice would you have for other doctors who want to expand their practices through marketing? Do you think online reviews are key, and if so, how should doctors handle the inevitable negative review?
My advice is to go for it and make it happen, never lose heart and don't be afraid of uncharted territory, since that is where growth is.
The practice of medicine, in particular, should go beyond the four walls of a hospital and/or clinic. As doctors, we need more heart, and we need to go to where the patients are — not just sit and wait for them to come to us.
No one can totally avoid negative feedback. It may always be there, but I'd say listen to it and try to learn from it. We can't please everybody, but we can always move beyond and keep on improving on ourselves.
Reputation.com partners with healthcare organizations to help simplify online reputation management and improve patient sentiment. Download our Healthcare reputation report today to learn more.