Directory Management: A Cure for the Provider Data Dilemma
Adam Dorfman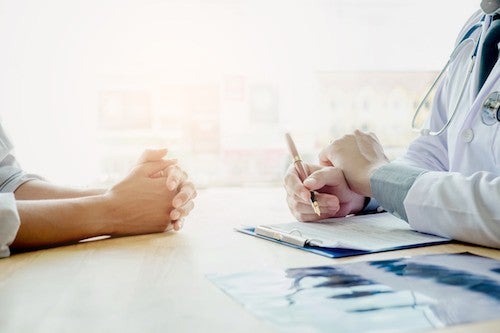 Are your physician profiles and clinic location data accurate and consistent on your website? Is it easy to search for doctors, based on a specific condition or treatment? And do prospective patients have the ability to select doctors or locations and schedule appointments?  
If not, your ability to attract and retain patients is being impaired.
According to Pew Research, 77 percent of health seekers start online. And 15 to 20 percent of physician and location listing searches are completed using the directory on a healthcare provider's website — such as "find a doctor" tools — making it critical to get this information right.
If you don't provide accurate, up-to-date listings and profile information to assist with decision-making, along with the ability to schedule appointments on the spot —  you're missing an opportunity to convert new patients coming to your website with the intent to make an appointment.
Worse yet, they may be going to another health system for care.
The Plague of Decentralized, Disorganized Data
In many health systems, provider data is a decentralized mess. There's no single database for managing both basic and complex data used to feed a health system's website.
Instead, directories pull data from disparate databases — all of which were built for separate functions, such as credentialing or staff and departmental directories. There's no single "source of truth" for physician and location pages, and the data isn't normalized — it exists in different fields and formats and isn't usable from site to site.
Related: 4 Ways Patient Reviews Are Impacting Your Practice Right Now
Sorting this mess out isn't easy. Adding to the problem, some organizations have tens of thousands of profiles to manage, and a small team with limited resources.
But sort it out, you must. More than ever, consumers are looking at your physician and location webpages to quickly make informed decisions about their health care. If the information a consumer finds on your website has incorrect or incomplete information, or worse yet, sends to a specialist that can't help them, they're likely to seek care elsewhere.
They Need More Than the Address
In addition to accurate directories, online reviews play a big part in a healthcare consumer's decision-making process.
According to JAMA, one-third of consumers in the United States who consulted physician ratings reported selecting and/or avoiding physicians because of these ratings.
Given this information, wouldn't it make sense to integrate online reviews with your find-a-doctor directory and give consumers everything they need to make their decision?
Introducing Reputation Healthcare Directory
Reputation's Healthcare Directory improves the patient experience from start to finish, so you can attract and convert new patients through your website.
Healthcare Directory gives you the power to easily centralize, update, and share accurate physician and location data. By pulling data from internal sources and external sites, the platform ensures consistency and uses clean data to populate your website, as well as search engines (Google, Bing) and healthcare-specific sites (such as Healthgrades). This data is the foundation for an accurate website directory, online doctor and location listings, and ratings and reviews.
Related: New Research Highlights Pivotal Role of Online Reviews in Patient Acquisition
You can make bulk updates across the entire database, such as office hours or insurance accepted, or make one-off changes, such as updating a doctor's phone number or appointment availability.
Doctor Search Made Simple
Healthcare Directory also takes "Find-a-Doctor" functionality to a new level:
Patients can use plain language, for example, "hip replacement" or "chest pain," to find the right doctor for their condition, diagnosis or treatment.

On the backend, listings are kept current, accurate and properly categorized, so the patient's search yields targeted results.

The solution can also integrate with your EMR for online patient appointment scheduling and physician referrals.
And, because Healthcare Directory is integrated with your Online Reviews via the Reputation platform, patients see doctor and location reviews and ratings alongside directory information. They can research doctors, feel confident about their decision, then proceed directly to schedule an appointment — all in one place.
Centralization is the Cure
Discover how our Healthcare Directory solution can help you centralize, correct and make accessible physician and location information on your website, so you can acquire more patients and provide a superior patient experience from start to finish.
Interested in learning more? If you would like to schedule a demo, click here.
Keep Reading: Introducing the 2021 Healthcare Reputation Report