Q&A with Dan Keller and Keller Bros. Ford: #4 in Reputation.com's Top 100 Dealerships
Reputation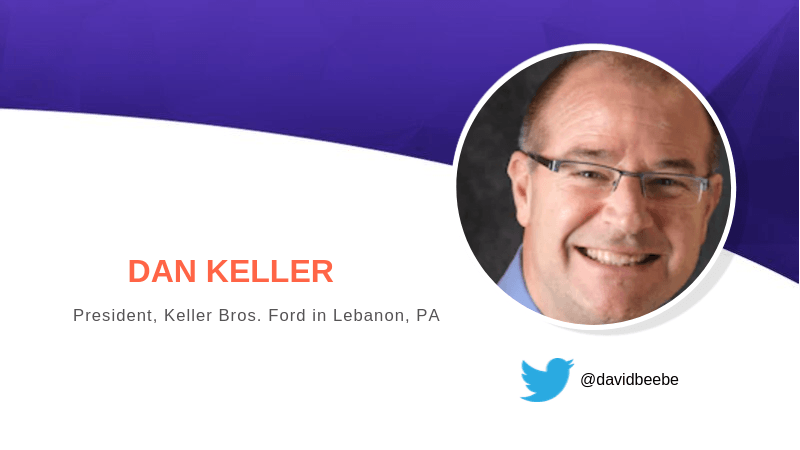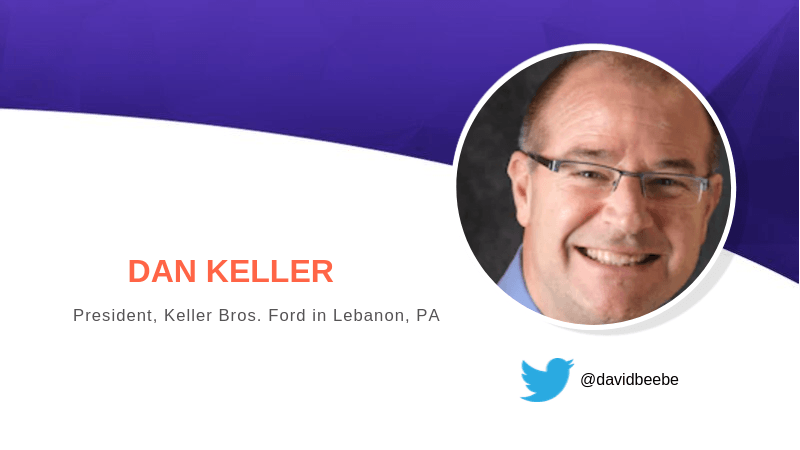 Dan Keller is president of Keller Bros. Ford in Lebanon, PA. His grandfather started the business nearly 100 years ago and his family now owns and operates a chain of four stores. The Kellers' longevity is legendary. Their dealership came in at No. 4 in Reputation.com's list of the Top 100 Dealerships by Reputation Score. Find out how the Kellers have stayed on top for almost a century.
Your dealership has been around as long as there have been cars. You've rejected plenty of offers from national chains to buy you out that other dealerships took. How do you compete with these big dealerships?
I look at the business like a family heirloom that I'm privileged to take care of, but only for a while. That's been the incentive not to sell.
We'll have our 100-year anniversary in 2021 — my grandpa started the business in the Model T days and made a lot of sacrifices. He went through the Depression. He took the dealership from a shed to a real building. His dreams were not just for him and his family, but for future generations as well. Our dealership is something I have the privilege of running until the next generation wants to take the baton.
And to be honest, the competition hasn't been difficult for us. A lot of people in our community want to deal with a family-owned dealership where they are treated differently than at a large chain. We're in a rural area. We all like to deal with local, long-established businesses versus chains.
You have four stores. How do you keep the brand pure and maintain the quality and consistency among them that customers expect?
I'm ashamed to say there were times something was priced differently, like an extended service plan or even vehicles. Sometimes different locations would have different promotions.
It was my wife who realized about seven years ago that there wasn't unity among the stores. They were all doing their own thing. We wanted perfect consistency among the stores, but it took probably two years for everyone to get on board with that. Some of the stores thought they had a better way of doing it, and they had some pride in the way they developed processes over the years.
Everything we do now — advertising, pricing — is all unified. Customers get the exact same information at each location, just like Home Depot or McDonald's.
We are very concerned not only with unity in our stores and how we do things, but how the customer perceives that. They want to be treated the same, no matter which store they go to. Consistency among the stores is better for our customers, for our dealerships and for the working together process.
Customer service is so important to you. What do you do that you think sets you apart from other dealerships?
Our slogan is Driven to Serve Since 1921. Back in 1921, my grandpa started the business on Biblical principles and we've continued that tradition. When we say Driven to Serve, it's not something we developed for our customers; it's more for us, as a reminder of why we're here. We hope to sell vehicles, earn someone's business, be profitable — but we know that is a result of how well we serve.
Specifically, our goal is to not let anyone touch our front door. When someone is coming in — even vendors and drivers — we open the door for them. When someone comes to your house, if you're happy to see them, you will be looking for them and open the door for them. It's a little thing, but people appreciate it.
We also don't have any banners, signs, promotional materials or things about selling on the walls. People who come in here say it feels like a hotel. We don't want people to feel like we're trying to sell them something. We go through the steps of showing the vehicle and we will ask them if they're interested in buying, but we fall short of pressure tactics. And we're proud of that. We feel we're here to help people and answer their questions and try to guide them on the best decision for them.
We also walk everyone out and open the door for them. It's a good time to thank them for coming. We try to make it feel like we're really happy they're here.
Your dealership recently ranked No. 4 in the Top 100 Dealerships in a Reputation.com Report. How do you get to No. 4? What do you do to protect and promote your online reputation?
We don't have techniques or processes to get our reputation or score up. We don't get together and ask how we can get a better reputation or a better score. I've often told the team, "Don't chase the score; chase the customer." If you do everything you can to wow that customer and just be honest and take care of them, the score will follow.
We want to have a good reputation online, but our main concern is when there is someone out there who's not happy with us. It's not that we're worried about what the online review is going to do to our reputation; we're more concerned about taking care of the problem so the customer is not upset.
We say a lot around here, "When you do the right thing, good things happen." We say it when we face dilemmas. That's life, not just business. Business is life and there shouldn't be different standards for it.
Are you interested in what goes into a stellar Reputation Score for automotive dealers? If so, Reputation.com invites you to download our 2019 Automotive Reputation Report.