Your Essential List of Customer Survey Questions
Adam Dorfman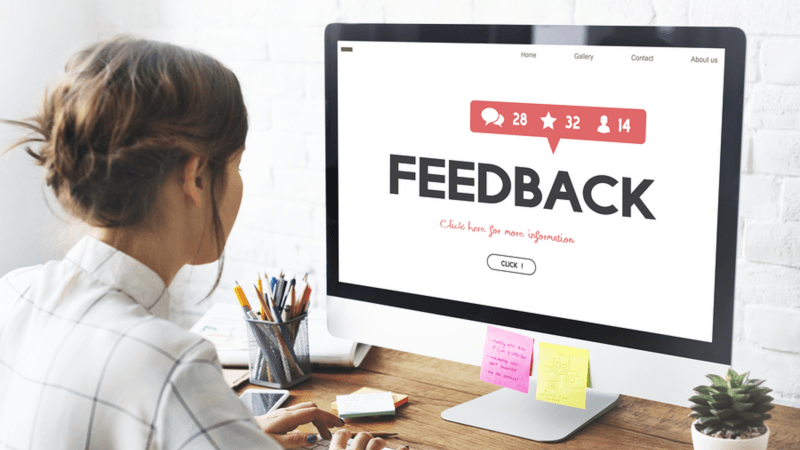 Strategic use of surveys is an excellent way to assess your current reputation while gathering information to help you improve your reputation in the future.
Fulfilling your customers' wants and needs and solving their problems requires that you understand those wants, needs and problems in the first place. Surveys allow you to get those answers directly from the source.
But how do you know which customer survey questions will provide the most useful results? Most businesses will need to ask questions in a variety of categories to get well-rounded, comprehensive data they can use to gain actionable insights. Here are the most popular question categories, why they matter and some sample questions for each.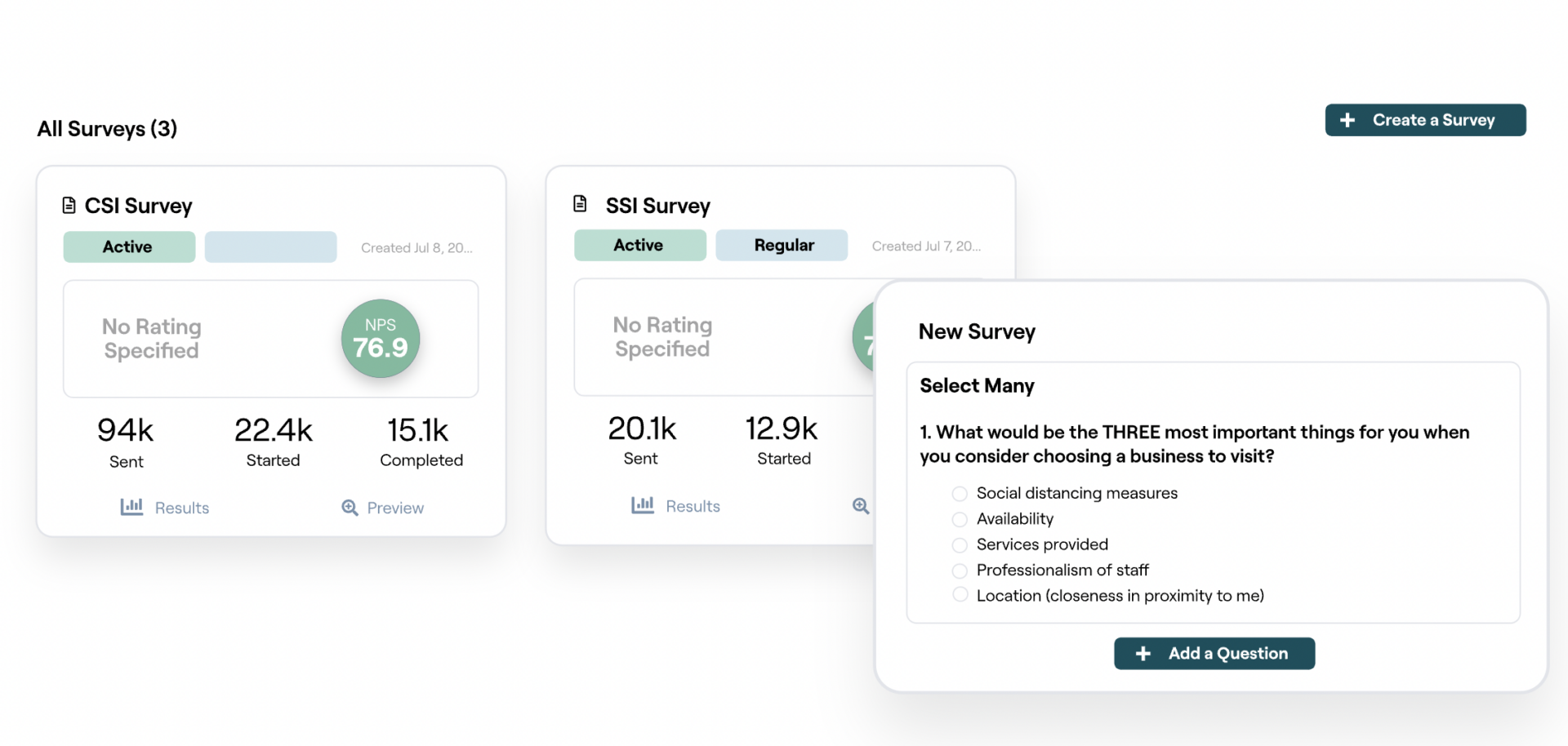 Demographic Questions
Only after you know who your customers are can you market to them most effectively. That's why customer satisfaction survey questions often cover demographic information. It's best if you don't make answering these questions mandatory, due to many people's concerns about privacy. It's also good to ask questions that are specific, but not intrusive. Here are some examples:
In what geographic region do you live?
How old are you?
What gender do you identify as?
What is your employment status?
What is your marital status?
Do you have children under 18 living in your home?
Answers to these questions help your marketing team pursue the best leads and fine-tune the buyer personas they use to visualize their target audience.
Discovery Questions
Knowing how customers found your brand or products and why they chose them is also valuable. Your marketing team works hard to put your products in front of people who are likely to purchase them, but sometimes people find them through channels they weren't aware of. Here are some questions that can help you learn how customers discovered your products or brand.
Where did you learn about our products?
Do you follow our brand on social media?
On which social media platforms do you follow our brand?
Are you aware of our blog?
Where do you encounter advertisements for our products?
Product Usage Questions
However obvious you think the uses for your products are, you may be surprised by the ways in which customers use them. They may use your food product in recipes you hadn't considered, or they may choose your "industrial grade" products because they're tough enough to survive a household with young children. Questions like these help elucidate qualities of your products you should emphasize.
How often do you use the product?
How does the product help you achieve your goal or solve your problem?
What quality or aspect of the product is most important to you?
What would you improve about the product, given the opportunity?
Satisfaction Questions
Customer satisfaction survey questions should naturally cover how satisfied customers are with the product and their purchase experience. Questions you may use to determine this include:
Does the product meet your expectations?
If you purchased online, does the online photo accurately represent the product?
Do you understand how to use the product and if not, what are you having difficulty with?
Did your product arrive on time?
Was the purchase process hassle-free?
Is there anything you would change about the purchase process?
Website Navigation Questions
It's important that survey questions be relevant to the customer's purchasing experience, whether that's in a traditional retail store or online. By asking your online customers specific questions about using and navigating your website, you can discover issues you never knew existed – issues that could affect how likely people are to make online purchases. Here are some questions you can ask:
Did you find our website easy to navigate?
Did the web pages load quickly?
Could you find the products you wanted easily?
Did the web pages give you sufficient information to help you choose a product?
Were you able to find online support or site information easily?
Open-Ended Feedback Questions
"Closed" questions, where survey respondents must choose among a set of given answers, are great because they're quick, simple to understand and easy to answer on mobile devices. However, it's impossible to think of everything a customer may want to provide feedback about. That's why many customer surveys include at least one open-text survey question. This too can be an excellent way to discover both negative and positive aspects of products or customer experiences that you can then use to improve your service and reputation. Open-ended questions typically ask things such as:
Tell us about your experience.
Do you have any additional feedback for us?
How can we improve your experience with our product or company?
Follow-Up Questions
Your surveys may also include questions that set up future interactions or that help you understand how loyal customers are to your brand. Examples of these questions include:
Would you recommend our products to a friend?
Do you expect to use our products to meet your needs in the future?
Do you anticipate buying more or similar products from us?
Do you consider yourself to be a loyal customer of our brand?
May we follow up on your responses by contacting you?
Would you be willing to take future surveys?
Are you interested in receiving information regarding new products or special offers?
Many companies have come to rely on the Net Promoter Score (NPS) as a good snapshot of their reputation, but the NPS has its limitations. If you want to dig deeper than the NPS, surveys can be an excellent tool for doing so. Customer surveys can help flesh out what the NPS indicates and can be an excellent source of testimonials and reviews that can be streamed directly to your website to help boost SEO.
How you design and deploy your surveys, and the customer satisfaction survey questions you choose to include can make a tremendous difference in response rates. Reputation Surveys solution delivers actionable data and enables you to continually improve the customer experience. And we empower you to stream survey results directly to your website. Find out more by downloading our top trends for online reputation and CX management report.