6 Types of Customer Experience Surveys (+ Sample Questions)
Adam Dorfman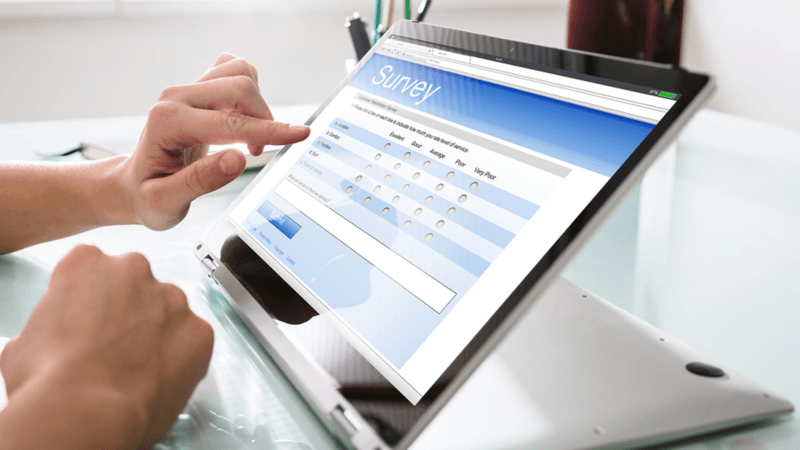 Different types of customer experience surveys produce different types of information that benefit your business operations and your reputation.
Knowing which type of customer experience survey to use and when to use it helps ensure you don't waste customers' time and that you get data that leads to actionable insights. Before you choose which type of customer experience survey to use, know what your goals are for the survey. Here are six examples of common types of customer experience surveys.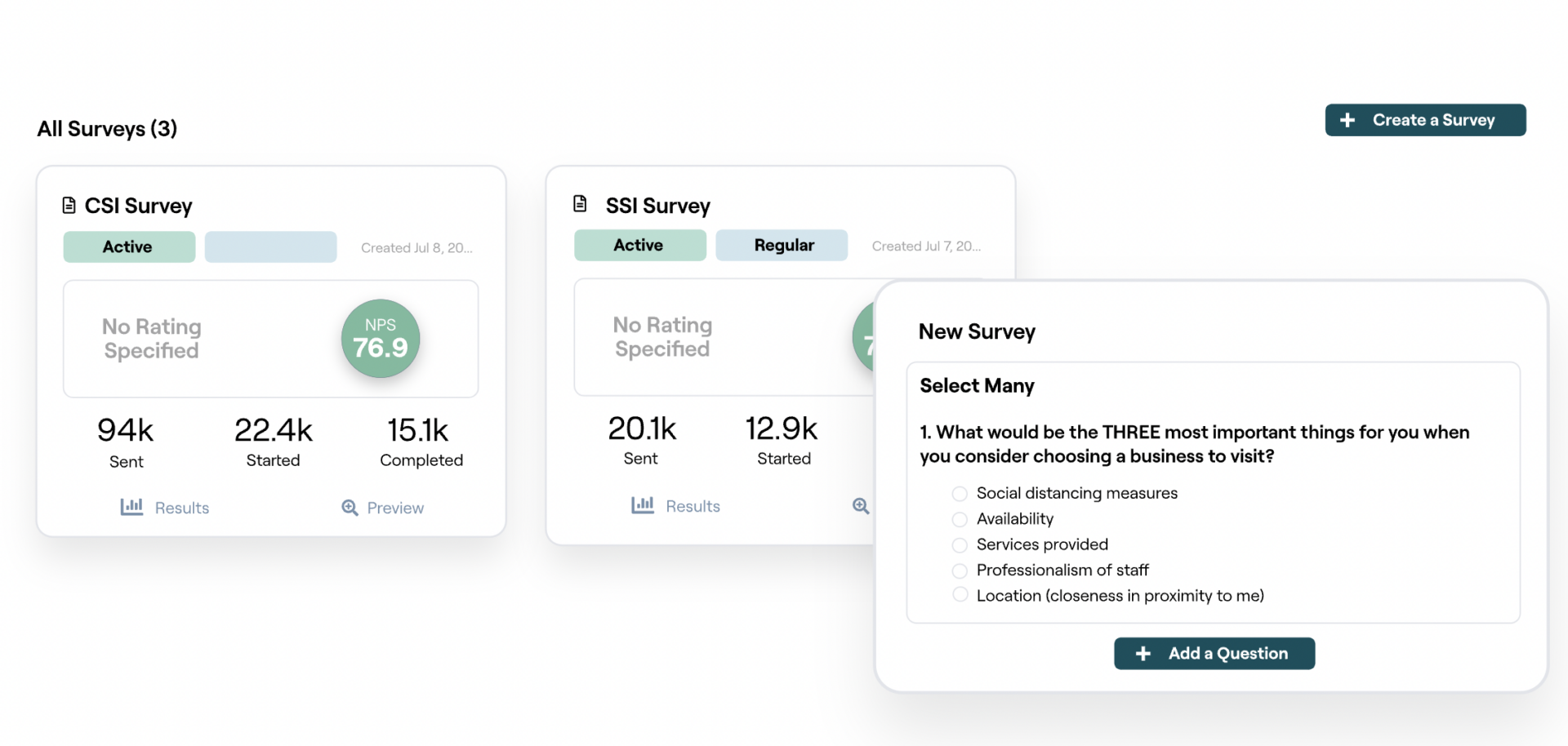 1. Customer Satisfaction Surveys
Customer satisfaction surveys are the gold standard for finding out what customers think about your products. With customer satisfaction surveys, you can obtain feedback that will turn happy customers into brand advocates. A typical customer satisfaction survey question might be:
How well do our products meet your needs?

extremely well
very well
somewhat well
not well
2. Market Research Surveys
Market research surveys teach you how and where products are purchased and help you gauge your competitive positioning within your industry. An example of a market research survey question in a customer experience survey might be:
Where do you go when you want to buy [our product]?
Or
What is your typical budget for [product category]?
3. Brand Awareness Surveys
You are an expert on your brand, but your customers might not be. People need to be aware of your brand to know they have it as an option, so it's important to bring attention to your brand and learn how to make it memorable. One way to gauge brand awareness is to find out where customers shop when they buy products in your brand category. An example question could be:
If you have to go to the store for [product], which store comes to mind first?
This lets you know which retail locations to focus on to raise your brand awareness levels.
4. Event Evaluation Surveys
When companies put on events or festivals, it's smart to survey the customer experience so you can extract the most value from the event and know how to plan better for the next one. Surveying attendees while they're at the event is smart, because everything is fresh in their minds. One question you might ask for an event evaluation survey is:
Why did you choose to attend our event, and what did you want to take away from the experience?
5. Net Promoter Score
The Net Promoter Score is a one-question customer experience survey that can nonetheless give you valuable information to track over time. Customers answer the question, "How likely are you to recommend [brand] to someone?" on a scale of 1 to 10, with 10 being the most likely to recommend. This metric is easy to track over time and complements other customer satisfaction survey results well.
6. Segmentation Surveys
Segmentation surveys help ensure that you focus your marketing efforts on the right marketing segment(s). A marketing segmentation survey helps you understand the commonalities and differences within your overall target market related to demographics, geography and other factors. Example questions might be:
What is your age group?

Under 18
19-25
25-40
40-55
Older than 55

How often do you buy [product]?

Once a week or more
Once a month
Several times a year
Once a year or less
 7. Usability surveys
Usability surveys are in-depth questionnaires that ask customers about their experience interacting with different areas of your business, ranging from your products, website, and more. The usability of your products and brand can be a huge factor in identifying knowledge gaps or blindspots in your business that you might not see at first. You can ask simple questions like:
What do you like most about our product?
What would you like to change about our website?
What do you find most confusing about our product?
These exploratory usability questions allow you to directly ask your customer what you can do now to improve your assets and customer experience.
If you're interested in learning more about surveys and how they can help you improve your reputation, we invite you to download our report: Top Trends for Online Reputation and CX Management.