Business Listings: Focus on Listing Sites That Matter
Adam Dorfman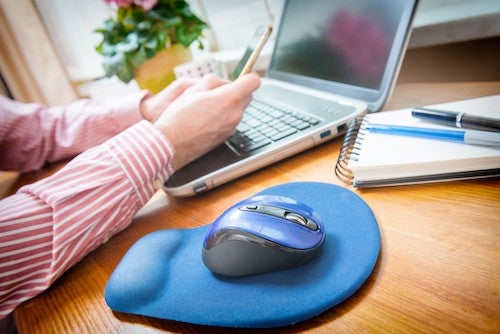 What are the top listing sites that your business should care about? The answer is easier than you might think.
Quality beats quantity today, and the winners have emerged: Google, Bing, Apple, Facebook, a company's own directory on their website, and a few niche sites who usually have direct relationships with "merchants" like  ZocDoc and TripAdvisor.
Customers no longer have to worry about marginal directories. With Alexa, a service that tracks website traffic over time, it's easy to see if a site has been losing significant percentage ranking in the past 12 months.
The sites with declining website traffic trends may no longer be relevant when it comes to calling, driving or visiting a business location's website.
The Paradox of the Long Tail
It's a paradox. Lots of digital sites have emerged but fewer actually matter over time. These dying directory sites represent business listings that were relevant five years ago, when hundreds of directory listings were fighting for dominance, and the process of creating, claiming and updating citations was extremely manual.
Since then, most directories have gone bankrupt. According SearchEngineWatch and Statista, who looked at all local search data for all U.S. Physicians in 2016, the remaining major sites receive 90 percent of consumer traffic searching for a business. The smaller, marginal sites — the "long tail" — only get 10 percent.
Here's why you shouldn't bother with less-used review sites:
Today, 70-80 percent of listing searches are now done via Maps (Google/Apple), Search (Google/Bing), and Social (Facebook).

Across healthcare, 15-20 percent of listing searches are now done via the company's own directory listings on their website (for example, find a store, find a doctor, find a provider).

Specialty sites (Healthgrades, TripAdvisor, ZocDoc), represent 5 percent of all listing searches.
These statistics illustrate how the field of relevant listing sites has narrowed. When it comes to Business Listings, only the company's website and the major directory players matter.
That said, there's a short list of sites that help extend business listings into deep verticals such as healthcare and automotive. Our agreements with leaders in these spaces —  such as Healthgrades and Cars.com —  are great examples of a small number of specific sites proving helpful for physicians and auto brands.
Additionally, legacy long-tail sites often don't support APIs, making the update process slow and frustrating. Those are best handled by data aggregators like Factual, Acxiom or Neustar, but the value/ROI of updating those tail sites is getting smaller with every new release of Google's local search algorithm.
All major sites support API-based updates which allows companies like Reputation.com to push business listing updates automatically and are an important part of maintaining accurate and relevant presence online. Spending hundreds of dollars on services that promote long-tail business listing sites that lack APIs is not a cost-effective approach to putting your business listings online.
Invest in What Matters
Our advice? Put your listing where it counts and forget about the long tail. Providers who want to push your data to small, unused, dying or bankrupt directories, who are disorganized or make no commitment to regular updates, provide little value.
Instead, choose a platform that focuses on the top sites that matter to make it cost effective for customers. Reputation.com creates pages, fixes duplicates and corrects pages across the top sites. Our API interfaces for Google, Bing, Facebook, Healthgrades, Factual and more keeps your listing up to date on the search sites that drive customers to your business.