Build Positive Customer Experiences with a Comprehensive ORM Platform
Reputation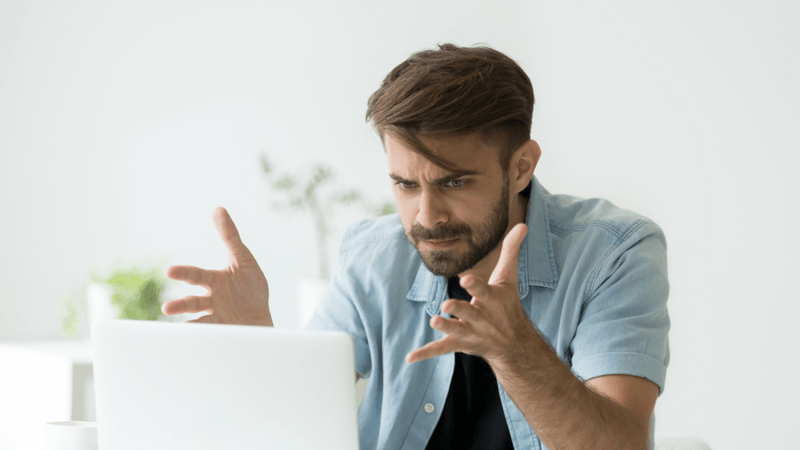 Creating positive customer experiences is at the heart of reputation management.
However, you can't go about it in a haphazard or disorganized manner if you hope to measurably improve your reputation. You have to help customers discover your business, choose your business and stick with your business. The key to doing this methodically to get the best results is to use online reputation management software.
A comprehensive ORM solution supports your efforts to improve the customer experience at every stage of the journey. With the right ORM platform, you can manage key pillars of customer engagement such as business listings, directories, reviews, social media, surveys and customer experience management. Here are the goals a comprehensive, integrated ORM solution should help you accomplish.
Enable Customers to Find You Through Business Listings
Business listings provide customers with key information such as street addresses of locations, phone numbers, opening hours and parking availability. Optimized business listings do much more than that; in fact, they are a key element in business SEO.
When you take the time to claim, verify and complete your business's Google My Business listing, you're taking an important step toward boosting SEO. But you must also ensure the GMB listing information matches website information exactly, and you must regularly check the accuracy and completeness of your listing to account for any changes, such as changes in business hours.
Online reputation management software should provide the platform and tools you need to build and manage business listings efficiently.
Manage Directories to Bring in Customers
Local directories are popular among people searching for healthcare services, store locations and automobile dealerships. Directory management as part of an ORM solution helps businesses create a single source of truth for business information and ensure consistency, so customers won't find confusing or conflicting information.
Physician directories, for example, can cause confusion. A doctor may be affiliated with a hospital while also having a non-hospital practice. Directories must be clear, so customers don't waste time when finding the right provider. Directories can also incorporate features such as online appointment scheduling, making it easier for patients to make their choice and book their appointment at the same time.
Harness the Power of Reviews So Customers Can Choose Your Business
What can you do to encourage customers to select you over your competitors? Perhaps the most powerful weapon in your arsenal is customer reviews. Checking reviews is now a standard part of the customer journey, so review management must be a key element in your online reputation management.
To be confident that reviews accurately reflect the true customer experience, you need a large volume of them. Getting reviews requires regularly asking your customers to leave them. To get more reviews, ask for them at the point of sale and include links to review sites on receipts and in any digital correspondence you have with customers.
Download Our Free Ebook to Getting Started with Online Reputation Management.
Responding to reviews is fundamental to online reputation management, too. Nobody likes responding to negative reviews, but doing so allows you to gain more control over the narrative and potentially turn the customer experience around to the positive.
Drive Customers to Your Business with Social Media Management
Social media management enables you to influence the conversation about your brand on social media. It's a big task, but it can be done efficiently and effectively when your ORM solution allows you to manage all your social media activities from a single platform.
When you can monitor social activity across the web and engage promptly, you demonstrate a commitment to great customer experience and show you are listening to what customers have to say. Your ORM solution should also make it easy for you to create, curate and share targeted content based on location and interest, to maximize your impact on social platforms.
Improve Customer Engagement Through Surveys
One of the best ways to gain trusted, actionable insights is through customer surveys. Well-crafted, targeted customer surveys are an outstanding way to learn about what customers experience and to find out their needs.
Online reputation management software should allow you to create customized surveys designed to generate high response rates and deliver them in the way that makes the most sense for your business, for example, via email or SMS.
Your ORM solution should also process survey data to deliver the metrics you need to take appropriate actions. Knowing your strengths and what needs attention empowers you to make decisions that can measurably improve your business reputation while enhancing the customer experience.
Resolve Issues Quickly with Customer Experience Management Tools
Customer experience management requires assimilating insights from customer experience across all channels. The ability to manage customer experience in one place, with a central repository of feedback from multiple sources, ensures that your team can identify, track and resolve customer experience issues promptly and effectively.
The ORM solution that allows resolution of customer experience issues, whether they arise on social media, reviews or through some other channel, empowers you to make changes without delay and prevents issues from slipping through the cracks.
Reputation.com's Comprehensive, Integrated Platform
Online reputation management is multidimensional and keeping track of all those dimensions is a big job. Your online reputation management software should be up to the task. Reputation.com offers an ORM solution designed specifically to help customers find, choose and stay with your business. It does so through solutions for business listings, directories, review management, social media management, surveys and customer experience management – all in one centralized, easy-to-use platform.
Your business reputation is one of its most valuable assets. Integrated online reputation management software from Reputation.com helps you protect and make the most of that asset. Download The Case for Integrated Online Reputation Management  to learn more today.