Blue Monday in the UK? Distract Yourself with 5 Key Trends
Reputation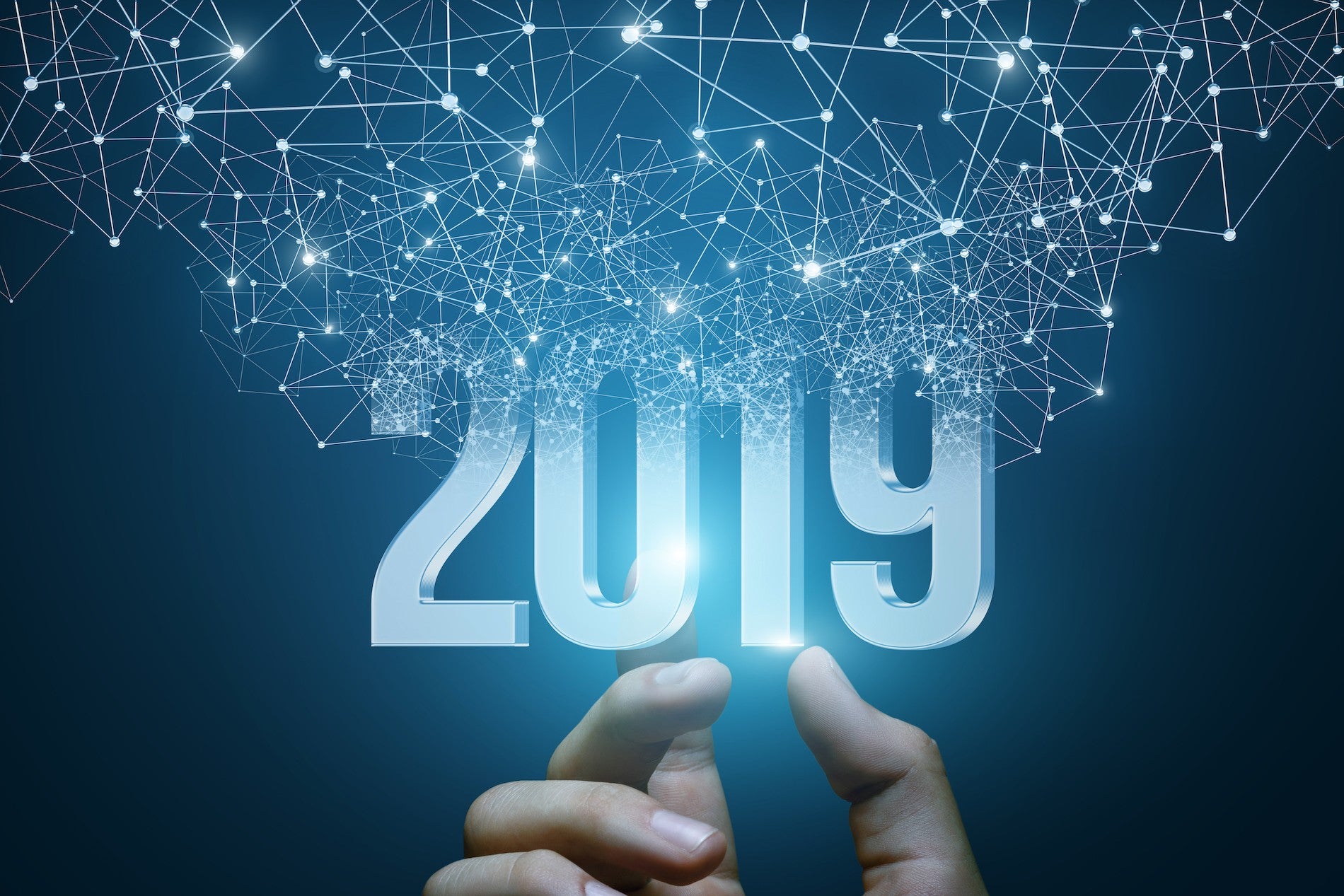 Blue Monday was a term first coined back in 2005, and whilst debated and disputed by people to this day, the idea takes into account the dreary weather, broken New Years' resolutions, rising debt from Christmas, and the loss of the "festive feel" that happens a few weeks past the big day.
The concept has caught on, however, and many of us have come to dread it. However, January doesn't have to be all doom and gloom, at least from a business point of view. Here are 5 upward trends we see making waves in 2019.
1) Marketing's Trending Topics for 2019
As part of The Incite Group's annual The State of Marketing report, they found that 'creating engaging customer experiences' remained the single biggest priority for businesses in 2019, with 60% of respondents globally saying it was number one for them. Second and third place focus where content marketing and brand storytelling.
Do your priorities follow a similar structure? The first step to creating engaging customer experiences should be to understand your customers. Understand what they want and what they're looking for, so that you can actively work to meet these needs and, in-turn, improve the experience they have with your brand.
2) 5G Should Get Its Rollout
The long-awaited rollout of 5G will begin this year as EE will turn on 5G in London, Cardiff, Edinburgh, Belfast, Birmingham and Manchester by mid-2019, with the rollout extending to 10 additional cities across the UK by the end of the year.
What this means for you is that people will be better connected than ever before. They'll be able to find and access your website quicker and find what they're looking for whilst out and about, much more easily.
A report from PSB Research, which surveyed over 3,500 business leaders and technology insiders, found that as a result of 5G:
82% expect small business growth and more global competition

85% expect it to make companies more globally competitive

89% expect increased productivity
With this in mind, make 2019 the year to get your website mobile-first (if not done already!), and focus how you rank in local searches – looking as good as possible before 5G rolls out.
3) GDPR: One Year On
Go on, admit it — GDPR hasn't quite been the world-ending change many made it sound like. The General Data Protection Regulation came into force on May 25 last year, after many years of planning and build-up.
2019 should be easier, as GDPR compliance — and overall understanding of the legislation — becomes a little more standardised. The initial panic was, for many, unfounded, and although three big household names in the UK have had data breaches in 2018 since the GDPR's implementation, it hasn't resulted in the multi-million-pound fines many were predicting at the start of 2018.
The GDPR didn't really bring with it anything major. For the most part, it just aimed to standardise what many were already doing. One of the biggest aspects of the GDPR which has caused businesses the biggest headache has been the right for consumers to request their data. But, for many, this was just an impulse request thanks to the new rights, and, most of these requests have settled down to a manageable level.
Whilst the focus is, right so, on the GDPR at present, it's important for businesses not to forget the upcoming piece of sister-legislation, the ePrivacy Regulation. This will replace the ePrivacy and Electronic Communications Directive 2002, and will aim to modernise the legislation protecting consumers and businesses. The last update to the current legislation came in 2009, and how we communicate with each other has changed massively since then — so we're overdue an update. Where the GDPR is focused on an individual's personal data, the ePrivacy Regulation is more concerned with protecting personal privacy across electronic communications. The ePrivacy Regulation is expected to be passed into law in late 2019, so keep an eye on the news.
With the GDPR behind us, 2019 is all about the ePrivacy Regulation, and whilst this is an EU law, regardless of Brexit, it will still have an impact on how companies go about their business. Things such as marketing communications and inter-company data transfers will need to be looked at, to make sure you remain on the right side of the legislation.
4) Google's Roundabout of Changes
It's always tough to predict what one of the world's biggest companies will do over a 12-month period, but there are some SEO-themed certainties we CAN predict.
First things first, Google's core business objective still provides people with the best possible results after conducting a search online. Therefore, the "mobile first" strategy will continue to take centre stage, with Google looking for a range of content across various media types to give searchers the answers they're looking for and prioritising mobile-friendly content and websites. Additionally, this content needs to be written with the Featured Snippet in mind, as 2019 should see major shifts towards a more voice search-focused environment. Whilst 2019 won't be the year of voice search, the wheels are in motion for it to be much easier and useful in the future, especially with the continuing rise of smart speakers, including the Google Home. Make sure your content answers the types of questions your customers will be asking, as a smart speaker will only deliver a single answer to a question, and that usually comes from the Featured Snippet.
Another important aspect to keep in mind is the Local Search Ranking Factors. This ever-changing algorithm dictates which sources and types of content contribute more to your overall ranking. In 2019, Google My Business and customer reviews affect your rankings more than ever, with nearly 41% of all searches influenced by the content within your GMB pages and reviews. Google is placing more emphasis than ever on rich content, looking for in-depth and helpful information to answer the search queries of people using the search engine.
5) The Consumer Focus Shift
Our final prediction for 2019 comes from the findings of the 2018 Retail Reputation Report. We analysed over 4.7 million consumer reviews, posted on Google and Facebook, for 88 marquee retail chains in Europe and the U.S.
For 2019, we predict that the trends of sharing experiences of dealing with a company will continue, and not necessarily just for the retail sector. Customers are living in an age in which they can easily and quickly share their experiences with thousands of people by leaving a review on Google, Facebook or another site, or posting on social media. This results in a certain level of transparency, where brands can be held accountable for the level of service they provide in a way, which may not have been entirely possible in the past. This means that, whether you're on-top of it or not, your customers are leaving reviews and valuable feedback online about your brand and level of service. Isn't it time you took control of this?
Consumers can influence other shoppers by sharing their opinions and experiences, but this doesn't just have to be for the benefit of shoppers. Brands should be grasping this invaluable feedback themselves and using it to make high-level operational improvements.
If you're interested in reading the results of the 2018 Retail Reputation Report, you can download your own copy here. Additionally, if you'd like to get a head start with Online Reputation Management (ORM), and listen to the Voice of the Customer, you can request a demonstration of the world's leading ORM platform here.