Being Found and Chosen Are Becoming One and the Same with Voice
Reputation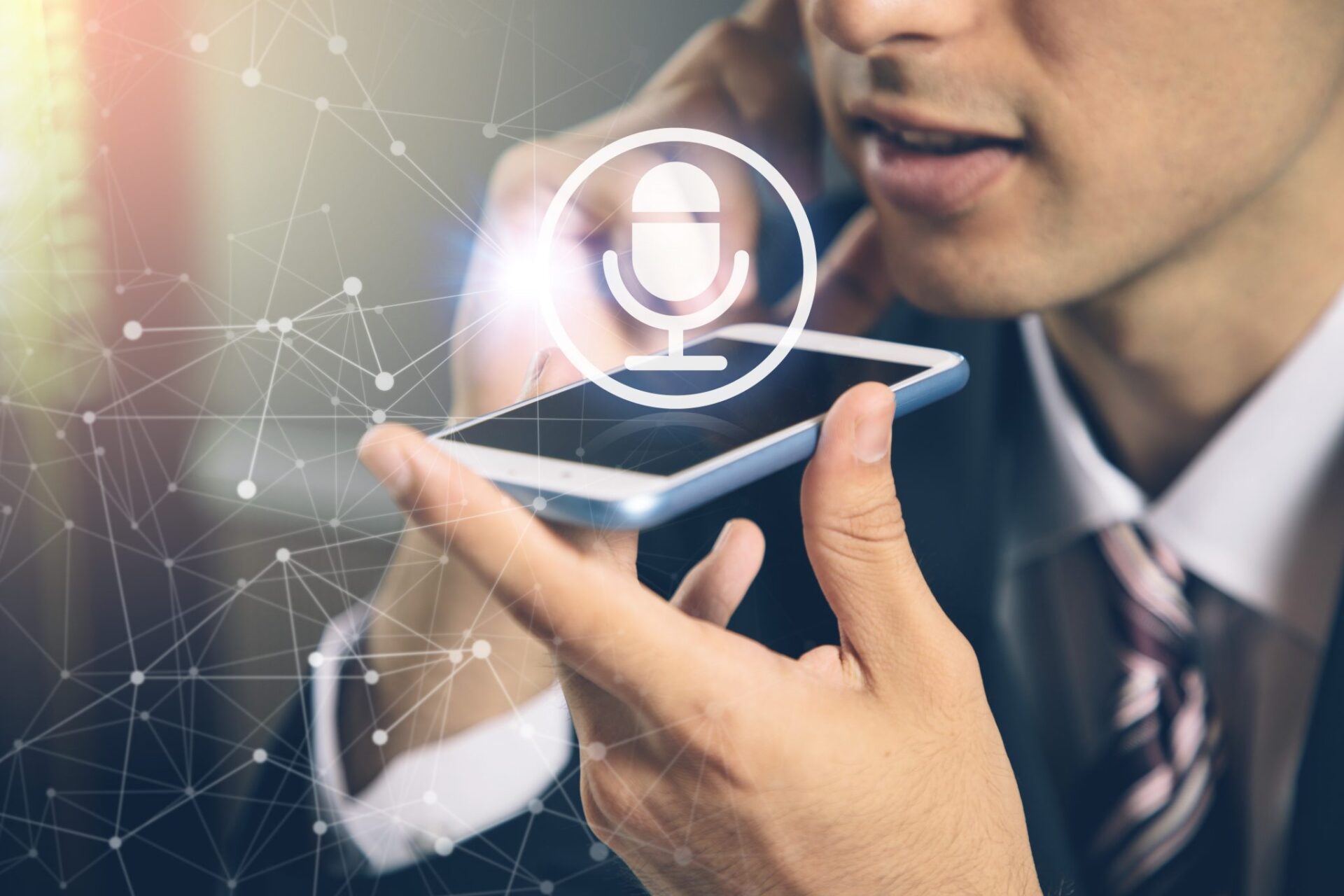 You can always count on the annual
CES
(formerly known as the Consumer Electronics Show) to unveil a wide array of products that rely on a voice assistant such as Amazon Alexa, Apple Siri or Google Assistant.
And the 2020 event was no different, with a slew of manufacturers announcing integrations with voice assistants, such as a smart lock that integrates with Apple's HomeKit smart home platform, over-ear headphones that rely on Google Assistant and an Alexa-enabled bed. But one announcement stood out from the rest: Amazon said later in 2020, automobile drivers will be able to use Alexa to purchase gasoline.
Through a relationship with ExxonMobil, Amazon will make it possible for drivers to use Alexa to make voice-activated phone purchases at participating Exxon and Mobil stations. As reported on CNN, people using Alexa to pay for gas will be asked to confirm the station location and the pump number; Amazon Pay will process the transactions, and payment information will be stored in the customer's Amazon account.
This is interesting news — but it's largely symbolic, too.
Alexa has nowhere near the penetration of the automobile market that Apple and Google command with Apple's CarPlay and Google's Android Auto. At best, Amazon is a follower when it comes to actual uptake of Alexa in the automobile.
But here's why businesses (especially retailers in the physical world) should pay attention to the Amazon CES announcement: As a bellwether company, Amazon has an impact on the world of voice. I believe this latest development is meaningful because Apple and Google will respond in kind to develop auto-based mobile commerce solutions. As a result, we're going to move closer to a future in which consumers use their voices to not only find businesses but also to choose them.
Good move, Amazon: You just compelled Apple and Google to become stronger in the long run.
Voice on the Rise
Without question, people are using their voices to search. According to Microsoft, 72% of people surveyed had used voice search the previous month. But most people use voice for discovery (finding things) and basic utility (listening to music, getting sports scores or checking the weather). Voice still has a way to go before people regularly use voice devices to make complex purchases.
Perhaps because voice remains primarily a discovery tool, businesses have focused on being found with voice — specifically, optimizing their websites, Google My Business listings and other touchpoints for people searching with their voices.
But people are using their voices to buy things. In fact, voice shopping is expected to generate $40 billion in revenue by 2022. And yes, that's a small number compared to the $2.8 trillion generated by global ecommerce in 2018 alone. But $40 billion is a significant figure. And Amazon's 2020 CES news inches us closer to mobile voice commerce.
Being Found and Chosen with Voice
Amazon and ExxonMobil are collapsing the distinction between being found and being chosen via mobile commerce — but this will be done at a small scale because so few people actually use Alexa in their cars. What really excites me is how Apple and Google will respond by enriching the mobile commerce capabilities of CarPlay and Android Auto. Right now, Apple and Google tout the capabilities of CarPlay and Android Auto to manage information and wayfinding. As a result, businesses have invested considerable energy (as well they should) being found on Apple Maps and Google Maps (oftentimes working with Reputation.com do that).
(Learn more about that by downloading our ebook "Getting Started with Online Reputation Management".)
I now foresee Apple and Google strengthening their position against Amazon with enriched mobile commerce functionality. As a result, it will be more essential for businesses to optimize their locations to be found via Google Maps and Apple Maps. That's because the businesses that get found will more likely be chosen when it becomes easier for people to make seamless purchases with CarPlay and Android Auto.
The implication for any retailer is that the day is coming (soon) when being found through voice won't be sufficient to win in a voice-first world. Integrating the appropriate commerce software and managing the follow-through (such as sharing accurate point-of-sale data on the actual transaction) will be crucial. The businesses that understand the nuances will:
Gain more paying customers when people find them.
Improve their reputations as customers experience a seamless integration between search and commerce.
Businesses that fail to manage the inherent moving parts will:
Lose customers to the competitors who get it right.
Experience a drop in their online reputations as consumers experience difficulties completing a purchase.
What Businesses Should Do
My advice to businesses: Be aware of how Amazon is influencing the uptake of voice, but stay the course with Apple and Google in the automobile. These two companies are going to dominate the in-vehicle experience for years to come. Being found via voice in the car means being found with Google Assistant and Siri.
Also, be ready for the growth of mobile commerce from the car, with Apple and Google leading.
Get Ready to Manage the Transition to a Voice-first World
To build your reputation online, contact Reputation.com. We help brands get found, get chosen and get better — all in the service of creating consistently excellent customer experience.
Learn how to stay visible in Google's universe with Reputation.com.