Auto Dealers, Improve Your YouTube and Facebook Presence to Drive Traffic
Reputation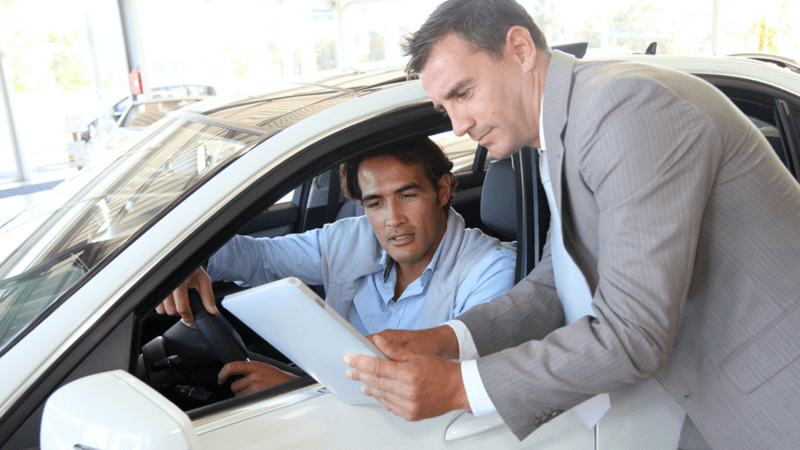 Automobile dealers should master YouTube and Facebook before tackling other social media platforms.
The other platforms can be useful, but overall, car dealership marketing benefits from dealers focusing most of their efforts on YouTube and Facebook. Eighty-four percent of automotive shoppers are on Facebook and an equal percentage say they plan to watch auto videos the next time they shop for a car.
Why YouTube and Facebook Are Particularly Important for Automotive Dealerships
YouTube is the second largest search engine, behind only Google, its parent company. The platform reaches more people in the coveted 18 to 49 age group than any TV or cable network. An average YouTube session is 40 minutes long, and 70% of YouTube traffic is mobile, so people are watching it everywhere they go.
Sixty-eight percent of adults in the U.S. are on Facebook, making it the second most-used social media platform after YouTube. Sixty-six percent of car buyers say they have clicked on Facebook ads, which is twice as many as in 2014. Moreover, auto ads on Facebook have double the click-through rate of the average Facebook ad.
Facebook encompasses a broad range of demographic groups and that makes it an outstanding platform for car dealership marketing. Dealerships that have YouTube channels can syndicate their YouTube content to Facebook, gaining more views and potentially drawing more YouTube channel subscribers.
In this article, we'll describe how to optimize YouTube for brand awareness and online reputation for your automotive dealership, and we'll also explain how to leverage Facebook to amplify your YouTube presence and improve online reputation.
YouTube for Automotive Dealerships
YouTube presents an outstanding opportunity for car dealerships. But to take advantage of it, you must have a strategy and the means for carrying it out.
First, take these initial steps to set up your channel:
Signed into your Google business account. You can create your channel from the YouTube homepage (using the avatar in the top right-hand corner of the page).
Choose "Use a business or other name" to be taken to a screen where you can enter the name of your dealership.
Next, click on the "Customize Channel" link, where you can upload imagery and complete your channel description. Filling out the "About" section of your profile is crucial for making a good impression on viewers and helping them find your social profiles or website.
Once you've set up your channel, decide what will your YouTube channel be about. Whether it's car reviews, how-tos or Q&A videos, defining what your channel is about will help you create a sound content strategy.
Ideally, your YouTube channel should have professional graphics. If your dealership won't provide the resources for you to have these created, it is worth your time and investment to work with a designer to avoid your channel appearing amateurish. Your graphics are just one part of customizing your channel so that it aligns with your brand. YouTube gives you many options for customization, including description, keywords, banner art and a profile picture, and you should take advantage of all of them.
Many car dealerships find it helpful to create a trailer video for the channel. A trailer video is a brief video that explains what your channel is about and what people can expect to get from it. It's also an outstanding opportunity to sell your channel and encourage subscribers.
Be aware that you can't get a vanity URL until you have at least 100 subscribers. Once you're allowed to have a vanity URL, you should get one. This is your chance to create a custom URL that ties the channel to your brand. Many dealerships find that a geographically targeted URL makes the most sense (such as YouTube.com/NashvilleMazda)
Your content strategy and video SEO strategy are the elements that will help you maximize the power of your YouTube channel over the long term.
Facebook and Automotive Dealerships
Many car dealerships use Facebook for paid advertising because of the platform's powerful audience targeting tools. Advertisers can target ads to particular geographic areas, vehicle types, consumer interests and consumer demographics. These ads will find Facebook users regardless of whether they "Like" the dealership Facebook page or not.
Advertising on Facebook can be somewhat of a moving target due to the evolution of the ad platform. But the combination of precise targeting and powerful analytics makes it highly cost-effective as an advertising platform.
Best Practices for Your Non-Ad Facebook Content
Facebook is, of course, more than an ad platform. Storytelling and connecting with individuals is important, too. Facebook users don't like business pages that are used as "billboards," or that bombard them with blatant marketing content.
Car dealerships that post content like video walk-arounds of their top cars or that share industry news that's of interest to consumers are more likely to attract social media interaction. Some dealerships, with customers' express permission, may post a photo of them with their newly purchased car and (also with their permission) tag them so their Facebook friends can see.
Monitoring and Responding Are Mandatory
Monitoring Facebook and responding to customers on Facebook are indispensable elements of a strong social media strategy. Not only is it good for building a stronger social media following, it helps build a stronger online reputation. Social media monitoring can't take weekends off — negative reviews can show up on weekends. Around-the-clock social media monitoring tools can help ensure someone responds to these comments as quickly as possible.
Tools such as the Reputation.com Social Suite help car dealerships manage their presence on Facebook and all other social media platforms. From a central dashboard, car dealerships can monitor social media activity across the web and respond to it, create and share targeted content and even create highly targeted Facebook ads. To learn more, download  "How to Improve Your Reputation with Effective Social Media Management" report.