Optimize Your Business Listings to Turn Google Searches into Sales
Reputation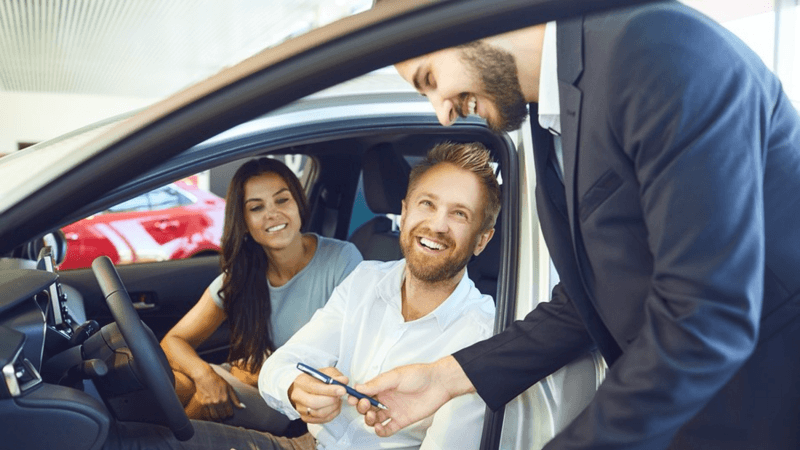 If you think you're covering all your bases to bring auto buyers into your showroom, think again. Today's auto buyers look to Google first for information about cars and where to buy them — and investing in creating a strong Google presence has become one of the primary ways to attract car buyers to your dealership today.
Research from LSA found that 76% of new and used car buyers conduct a search online before buying a car, and 61% call the dealership after a search. With nearly all searches occurring on Google, auto dealers and OEM brands absolutely must manage their Google presence. It's the new digital front door for your business.
But there's a science to optimizing your Google listings and ensuring they rank high in search, where consumers can easily find them — as well as managing how car buyers feel about your brand based on what they see in the listings. Here are four key strategies for being findable in Google search and for enticing searchers to click to call your dealership for appointments:
1. Use all the features Google offers. Google's goal is to be the ultimate search destination, and the number of no-click searches is growing rapidly — more than half of consumers never click through to a website. That means you need to do everything you can to sell the customer right from your Google listing. Include as many details as possible with the most important being business name, website, phone number, business hours, physical address and business category. The information in your listing must match the details you have on your website or else Google may consider the information outdated, which could harm your search rankings.
Be sure to monitor and make updates regularly so your rankings don't suffer from Google detecting a discrepancy. Adding photos and showcasing Google reviews provides additional information that improves rankings and helps sway a consumer's opinion about your dealership.
2. Make sure your Google reviews reflect your customer service quality. Research shows that a few dozen reviews can increase Google search clickthrough volume by three times. Equally important, Google factors review recency and volume into its ranking algorithms.
Although negative reviews can seem like the end of the world, they won't hold much weight if you have tons of positive reviews. How do you get them? Ask every customer for a review. Research has shown that when you ask for reviews, most of them are positive. But when you leave it to chance, you're likely to get reviews only from customers who are disgruntled enough to go online and complain. We found that using a text-based review app to make your requests can increase your response rate by up to 15 times over what's typical using email.
3. Use negative reviews to hone your customer service quality. Negative reviews aren't the end of the world. The critical step is to address these issues quickly and publicly respond to complaints in a professional, respectful manner. Doing so will demonstrate to other car buyers that you care about your customers and will do what it takes to make things right. Addressing negative feedback with compassion and understanding — rather than defensiveness, humor or hostility — is key to improving customer sentiment and your reputation within local communities.
4. Consider a separate Google My Business Listing for your service department. As new-vehicle sales flatten, dealerships must rely even more on their fixed operations to stay profitable. To find new ways to compete against independent and chain store service providers, separating listings for sales and service is more critical today than ever before.
Since both departments perform two distinct services for customers, this means they also provide a different experience in online search that can be optimized to give customers more comprehensive information. For example, you can compete more efficiently against aftermarket services such as oil change, muffler repairs, tire rotations and tune-ups.
Managing all of the various aspects of your Google presence can be complex and time-consuming, but the payoff is worth it. Auto dealers who stay on top of it will have a competitive edge and avoid wasting money on marketing activities that don't result in sales.
This article was originally published on AutoSuccess.