Why Apple Maps Matters to Businesses
Adam Dorfman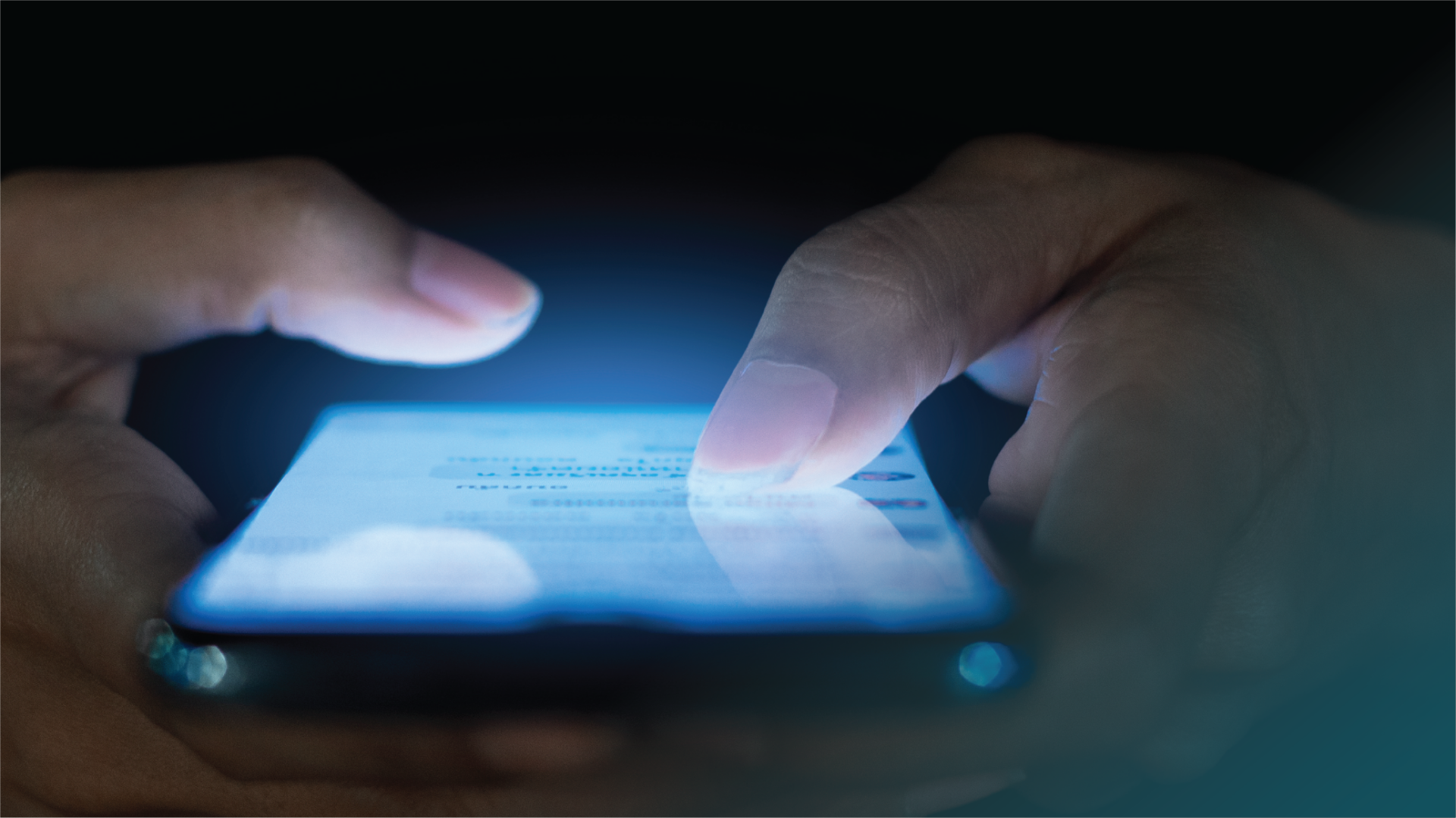 Apple Maps continues to improve with features such as three-dimensional city views and immersive walking directions presented in augmented reality. As a result, Apple Maps is beginning to catch up to Google Maps as a complete wayfinding tool. 
It's estimated that anywhere between 75 million to 100 million people use Apple Maps in the United States, and 200 million to 600 million globally. Apple Maps data also powers searches by Siri, which is growing in popularity as a voice assistant. One thing is clear— Apple Maps is now an important part of the customer journey. Businesses need to make sure they are present on Apple Maps when people are using the app to find things to do and places to visit.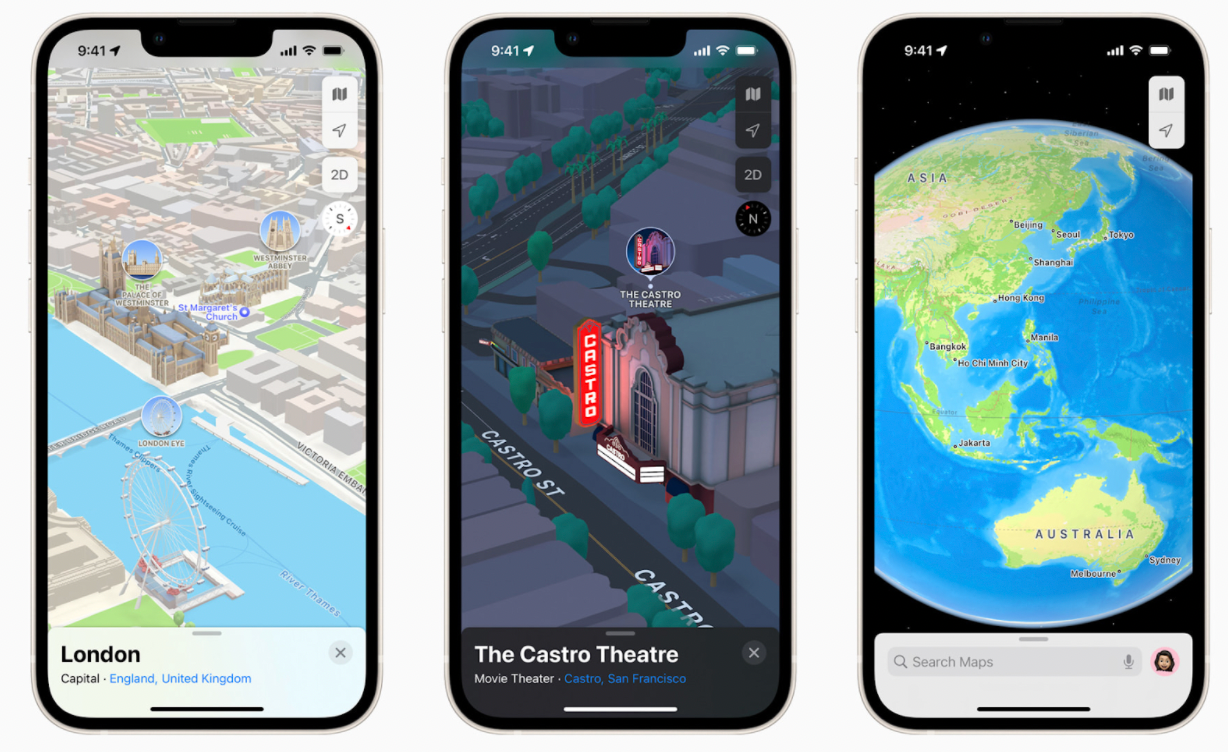 Apple Maps Compared to Google Maps
There is no question that Google maps remains the most popular wayfinding app. Google got a big head start on Apple years ago and has often been first to market with new and innovative mapping features. Its all-powerful Google Business Profiles dashboard to make it possible for businesses to make continuous updates to their listings. 
Apple launched its map app in 2012 famously struggling at the beginning with widely reported glitches. But Apple listened to criticisms of the app and has been steadily making improvements so that today Apple Maps is a strong alternative to Google Maps, especially for users of Apple's CarPlay in-auto operating system. 
Google Maps continues to hold an edge over Apple Maps in one key area— data sourcing. The Google Business Profile is the foundation for all the data for Google Search and Google Maps. Business profiles not only provide important information such as hours of operation, appointment and reservation links, and driving directions, they also collect reviews of businesses. As a result, Google centralizes data that profoundly influences the customer journey and consumer decisions while helping people and businesses alike. 
Apple has historically used external sources of data, an example being Yelp for reviews of a business. This creates a less-than-good customer experience because people have to toggle from Apple Maps to another app to dig into the details about a location that interests them. Further, Apple is at the mercy of other apps, too. If Yelp's data erodes in quality, Apple Maps users suffer.
Related: Why Auto Dealerships Need Apple Maps to Attract Customers
But Apple is starting to take control of the experience with first-party data. The company recently announced that users could upload photos of a business within Apple Maps and provide thumbs up/thumbs down ratings of overall experience and particulars such as the business' products or service. These features represent a step in the right direction. We expect Apple to become more open to data partners to submit information for business listings directly on Apple Maps.
What Businesses Should Do
We believe businesses must create Apple Maps listings for their locations, as they have done with Google Maps. You might be asking, "But isn't it enough to be on Google Maps where most wayfinding happens?" To be clear, Google Maps is far and away the dominant maps app. But:
As noted, Apple Maps enjoys a large and growing user base.

Apple Maps is not a standalone app — it's a pervasive part of Apple's ecosystem, including the iPhone and automobiles that use CarPlay. Apple Maps is a way into a powerful ecosystem that leverages the mighty Apple operating system. 

Apple Maps gives businesses another customer touchpoint. As such, it's an additional way to learn from consumers through their interactions with your brand. 

Apple Maps data powers Siri searches. If someone asks, "Hey Siri, is Best Buy in Woodridge open?" Siri needs accurate data from Apple Maps to give an accurate answer. 
Setting up and managing a presence on Apple Map costs you nothing other than the time it takes to create and update your listing.
Tips for Succeeding
Take a look at these strategies for succeeding with Apple Maps.
Consider Apple Maps Listings in Context of Your Customer Experience Strategy
By slowly bringing customer review data in-house, Apple is positioning Apple Maps to become a source of customer reviews. The "thumbs-up" rating is a far cry from a review, but it's a start. If Apple keeps heading down the path it is going, businesses will be wise to envision Apple Maps as a new touchstone for requesting reviews, responding to them, and improving their businesses. 
In other words, Apple Maps will become more than a place to be found by customers. Apple Maps will provide a customer feedback loop in order for brands to offer a great customer experience.  
We've long advocated that enterprises view Google Business Profiles in the context of their CX delivery. Many are doing just that because Business Profiles wield a powerful influence. Businesses that already incorporate Google Business Profiles as an input for improving CX strategy will be well prepared to do the same for Apple. 
Related: Beyond Reputation Management: The Expanding Role of CX
Deploy Listings on Apple Maps as You Would on Google
Businesses that operate multiple locations now face a challenge: building up their presence on Apple Maps, which means managing multiple listings. It all starts with claiming Apple Maps listings by visiting Places on Maps and following the instructions for claiming listings. Note that Apple may have already claimed listings for you – which may or may not be accurate. This should not stop you from taking control of the listings and then managing their content. 
From there, businesses need to build their profiles. For now, Apple restricts content options to basic business information such as name, address, phone number (NAP), business hours, and category. Since Apple relies on third-party sites for information, having a good Apple Maps presence means making sure those sites are as robust as possible. 
Add links to your Yelp profile since Apple pulls reviews from there. While you're at it, review your Yelp profile to make sure it's up to date. By default, Apple Maps pulls photos featured on Yelp. Otherwise, make sure you link to as many useful places where your presence is especially strong in order to beef up your listing.
The real challenge comes with managing your Apple Maps profiles for multiple locations. Any listing can become dated, whether it's an Apple Maps location or a Facebook page. Business information – such as hours of operation –  can change over time. It's a best practice to periodically audit your Apple Maps listings to:
Make sure your location data remains accurate.

Add/remove locations as needed.
If you work with an outside partner to manage your listings, now is a good time to review with them your Apple Maps strategy including how profile management is managed. 
Consider Automation
As noted, managing multiple listings can be a time-consuming process. Automating the process makes it easier for a business to scale its presence across multiple locations on Apple Maps. An automation platform also helps a business manage the myriad details of a listing for several locations. 
Contact Reputation
At Reputation, we automatically audit Apple listings to allow customers to confirm that their listings data is correctly updated to Apple. This is part of the many services we provide as part of our automated platform Contact us to learn how we can help you.
Keep Reading: How to Maintain Your Business Listings Across the Web