How Automation Improves the Customer Experience
Adam Dorfman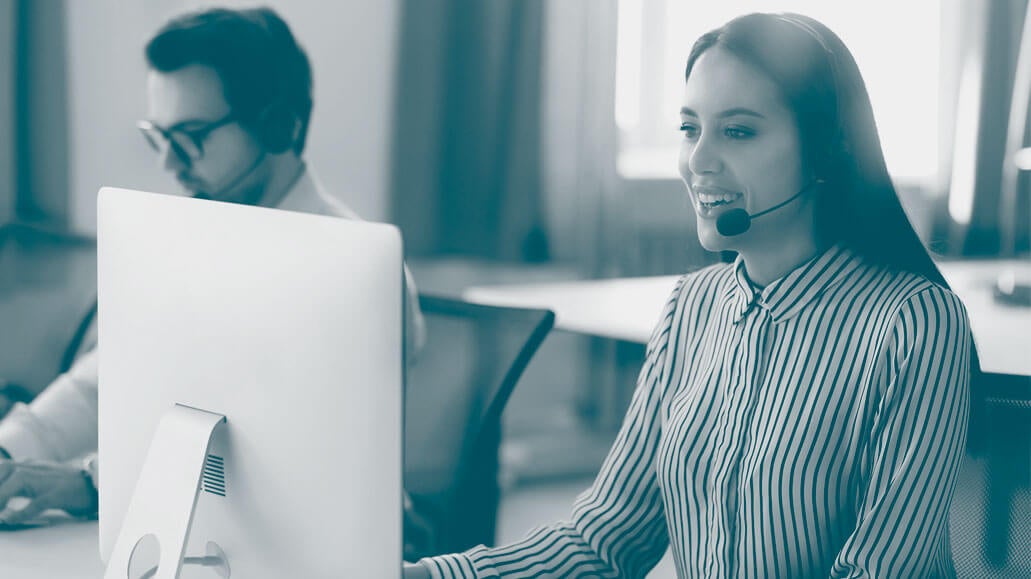 We've heard it time and again: For businesses to succeed, they must deliver an exceptional customer experience (CX). Research has shown that 86% of shoppers will pay more for better CX, and 90% of Americans take it into account when deciding whether to purchase from a brand. CX also leads to customer retention, and businesses that attract new customers but fail to deliver on CX will struggle to retain them over time.
However, managing customer expectations for great experiences can be time-consuming and costly. Today, good CX means consistency across channels — websites, SMS, chatbots, social media, customer service center interactions and more. Automation helps by simplifying and streamlining processes that have a direct impact on how customers interact with and experience a brand. It can also unlock the potential of an organization to enhance CX across channels.
Here are three ways organizations can leverage automation to better engage with customers and improve CX:
1. Enable better, more efficient customer communications
Communication is key when it comes to customer experience. Automated chatbots and call forwarding solutions make communication direct and efficient.
Customers are increasingly turning to chatbots for quick answers to their questions. Automated chatbots can reduce the burden on customer service personnel by triaging customer queries between in-house staff and automated bots. Queries can be prioritized depending on urgency and severity, as well.
Of course, phone calls are still important. Setting up a call forwarding system is another great way to keep communications quick and reliable, ensuring all calls and inquiries are answered in a timely manner. Check out some of the best call center software 2020, and get up and running. 
2. Generate reviews and actionable customer feedback
By making it easy for customers to provide their feedback, businesses benefit from a wealth of data and a ready-made list of customer-vetted improvements. When the process of requesting and responding to reviews is automated through a reputation experience management (RXM) platform, there are fewer errors and greater consistency, and companies can rapidly build review volume to increase ratings and rankings in local search. 
Related: How to Use Online Reputation Management to Streamline Customer Experience
What's more, analytics can be applied to the unstructured text in reviews to automatically identify themes or issues, so businesses can take rapid action. Competitive benchmarking tools can provide insight into how a business is performing compared to its competition, while sentiment analysis illustrates what issues are top of mind for customers. Finally, centralized ticket management and automated workflows can accelerate issue resolution by automatically assigning tickets to the appropriate staff.
3. Create relevant, targeted ads that drive revenue
Content automation is a newer branch of content marketing automation that aims to automate any process involved in content creation that's repetitive, time-consuming or costly. By leveraging semantic analysis and natural language processing, content automation makes it possible to standardize and reuse content for maximum results. 
Google Ads, for instance, uses responsive and dynamic search and displays technologies to customize ads for users on the fly, based on search queries and behaviors. This helps put relevant offers in front of highly qualified leads, driving revenue and connecting consumers with the products and services they need. Facebook Automated Ads creates ads based on a customized advertising plan. Facebook's technology uses information provided by a business to make ad recommendations, then learns which ads perform best and why, and makes new recommendations based on those learnings.
Not only does automated content creation strengthen a brand's ability to target its audience and convert new business, it eliminates trial and error, freeing up marketing staff to focus on other revenue-generating activities while achieving maximum impact from ad spend. Importantly, it makes it faster and easier for consumers to engage with brands.
Automate for the Win
With customer expectations at an all-time high, automation is an essential component for business success. Not only does it help businesses understand customers faster and at a deeper level, but it also helps them respond to customer concerns and issues rapidly, while driving meaningful engagements across the entire customer journey. In the long run, automation will help result in better business outcomes by enabling consistent, cost-efficient ways of connecting with customers and delivering the great CX they demand.
Keep Reading: 4 Customer Experience Trends to Watch in 2021