A Step-by-Step Guide to Improving Your Business with Customer Feedback
Reputation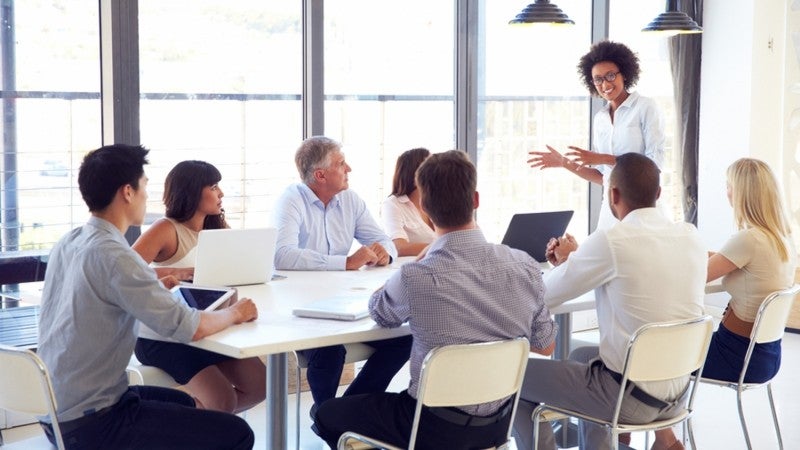 Customer feedback can be a goldmine for your business, but many companies still aren't sure how to how to navigate this growing and shifting landscape. However, ignoring it could be a grave error.

According to Spiegel Research Center, nearly 95% of consumers read online reviews before making a purchase. Not only is getting customer feedback vital to your business, but the things that you can do with it can also be transformative. Here is a step-by-step guide to improving your business with customer feedback.
Step 1: Obtain Customer Feedback
It's no secret that customer feedback can be highly valuable for a business, but the first challenge for most companies is obtaining it. Clients have their own agendas and busy schedules, and few feel obligated to provide your business with information about their experience.
Some customers either feel inconvenienced by the entire review process or are reluctant to be honest if their experience was less than stellar. But your goal should always be to get the most accurate feedback possible and not just glowing reviews. This is definitely the case if you want to improve your business.
So, how do you approach customers and get them to provide honest feedback? Fortunately, you have many options, and Reputation.com believes that you should offer more than one to increase your odds of success.
Create surveys. Some of the most meaningful feedback comes from customer surveys that you can customize to generate high response rates and provide the data you need to make essential business decisions.
Send a follow-up email. One of the most successful ways to prompt customers to leave feedback is through an email message. Whether you are referring a customer to an online review site or asking them to complete a survey, a post-purchase email with the right tone can prompt action.
Use paper feedback cards. If you still prefer to do things the old fashioned way, hand out some customer comment cards and ask for a few thoughts on the experience. You can have specific questions, provide a rating scale or leave room for free-form comments. Another option is to hand out these cards and refer the customer to a website to complete the process.
Add surveys to your WiFi network. Businesses that offer free WiFi to customers also have the opportunity to ask for feedback from a captive audience. Ask for some feedback via a brief survey while the customer is online.
Conduct customer interviews. Another way to collect valuable customer feedback is to interview customers directly. Loyal and frequent customers are often happy to spend a few moments giving feedback if you just ask.
Monitor social media channels. Social media is now one of the most efficient and inexpensive ways to communicate with your target audience. Most consumers are already actively using sites like Facebook, Instagram and Twitter, and your business can join these conversations for free. Make sure to monitor social media for feedback and respond to both mentions and reviews appropriately.
Monitor review sites. Instead of directly asking for feedback, it's also essential to monitor certain websites that are already collecting reviews, such as Google, Facebook and industry-specific sites. Potential customers not only look for reviews on these sites but also want to see how a company responds to customer feedback.
Step 2: Analyze Customer Feedback
You may begin to receive more customer feedback than you dreamed possible, but it won't be worth much if you fail to manage it. An online reputation management (ORM) system is the best solution. The right solution provides a single repository for the feedback coming into for your company from all online sources.
This system will allow you to create tickets so that there is accountability and transparency. It also provides you with an incredible cache of data that can be sorted and analyzed. For example, feedback can often be divided into categories such as pricing/billing, feature request, customer service, usability issue, generic positive (e.g., "I love your product!") and generic negative (e.g., "I hate this product!").
Step 3: Make Feedback Useful to Your Business
Another one of the benefits of having a powerful customer feedback management system in place is that you'll have data on hand that can be useful to your business in several ways:
Drive changes to products and services. Instead of brainstorming internally about what's working and what isn't, your customers will tell you with their feedback. Use this information to drive strategic changes to your products and services. This can help set you apart from your competitors.
Boost employee morale. Happy employees are more productive employees. And who doesn't like to know that their contribution to the big picture is making a difference? Find a way to funnel positive feedback to employees to use a motivation tool.
Use feedback as a sales tool. Having positive comments from past customers can help attract new ones. One of the most valuable things your company can do with praise is to use it as a testimonial.
Provide incentives to improve service. When customer feedback uncovers service issues, your company can create incentives to address the specific areas that need improvement.
Create new opportunities. Beyond improving the products or services you already provide, your company may be able to get ideas for new opportunities from customer feedback. When you strengthen relationships with customers by responding to their comments, this also increases retention rates.
The goal of customer feedback is to increase engagement with customers and learn something that you didn't know before. Properly managing feedback from customers and creating the right changes to your organization can be a tall order.
Not only is every piece of feedback actionable, but the right customer feedback and online reputation management tools can help find ways to leverage data for meaningful change.
Reputation.com specializes in helping enterprise-level businesses analyze customer feedback across a variety of channels so that strategic business decisions create a better customer experience. Download our free guide to Getting Started with Online Reputation Management.