Amazon's Earnings Highlight the Power of Voice
Reputation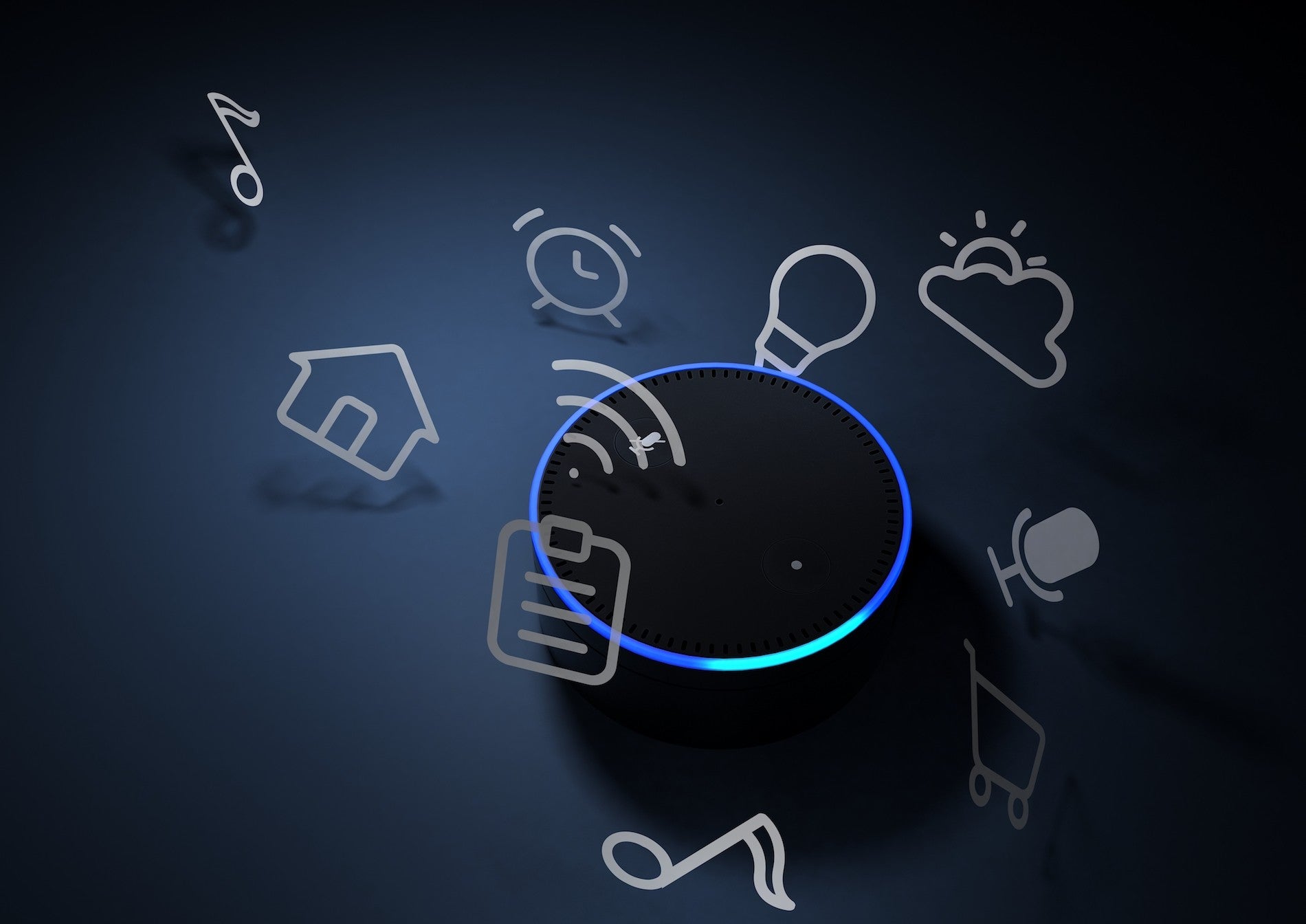 Amazon
announced
its fourth-quarter and full-year results on January 31, triggering a spate of commentary on the meaning of the company's numbers. Naturally, most mainstream business journalists focused on the bottom-line figures Amazon shared, such as revenue growth and profitability (which exceeded expectations), as well as Amazon's near-term outlook (which caused some alarm). But Amazon shared some other numbers about its full-year performance that made me stop and take notice.
In 2018:
The number of research scientists working on Alexa more than doubled.

Amazon improved Alexa's ability to understand requests and answer questions by more than 20%.

Developers doubled the number of Alexa skills to more than 80,000.

Customers spoke to Alexa tens of billions more times compared to 2017.

More smart home devices became Alexa-compatible. Customers can now choose from more than 28,000 Alexa-compatible smart home devices from more than 4,500 unique brands.

The number of devices with Alexa built-in more than doubled to over 150 different products.

During the holiday season, Echo Dot was the best-selling item of all products on Amazon around the world.

More than one million customers requested an invitation for Echo Auto, and more than a dozen automotive partners announced support for Alexa at CES 2019.
All told, Amazon mentioned Alexa 26 times in its announcement. Amazon mentioned Echo eight times, and Jeff Bezos mentioned Alexa six times in his prepared statement.
What the Numbers Mean
Amazon is sharing a powerful narrative with these numbers:
Consumers are rapidly adapting to a voice-first world.

Amazon is improving Alexa's quality, which is crucial to more adoption, especially for people to get comfortable using the voice interface for e-commerce.

Amazon is permeating our lives with voice, ranging from in-home products to voice experiences on the go.

Jeff Bezos is personally invested in pushing us into a voice-first world. One of the world's most powerful and wealthy people has the leverage to get what he wants.
Some have asked, with justification, what Amazon's end game is with Alexa, such as this post from Benedict Evans, "Is Alexa Working?" The post correctly points out that few people use voice to buy things:
[T]he bear case for Alexa is that Amazon has succeeded in selling a huge number of glorified clock-radios – today, the survey data suggests that people mostly use these for audio (music and podcasts), the weather and kitchen timers, plus maybe trivia questions and controlling a smart light. If that's all that people ever do, then as far as Amazon is concerned, Alexa is at best just a form of marketing.
But Amazon is looking at the long game — where voice is headed. Amazon is banking on the likelihood that as people get more comfortable with the voice interface, they will start using voice for more complex tasks, such as purchasing goods and services. That's why Amazon played up how Alexa is becoming more accurate. The more accurate Alexa becomes, the more likely consumers will trust voice to help them make purchases.
As I noted in January when I discussed the uptake of voice after CES, I believe businesses need to do these things:
Don't panic about embracing the voice-first world

. If you share your location data with Apple and Google, as well as data aggregators that supply them with vetted location data, you are set up for success.

But don't get complacent, either.

Optimize your data to be found with voice searches. Have a game plan for both voice search and voice-activated devices. If your products are present on Amazon, you

really

need to optimize for voice search.

Complement your voice findability game plan with your reputation management strategy.

Understanding how to use AI-powered voice tools, for instance, can improve your customer service — and failing to understand how to use those tools can hurt you.
If you'd like to discuss further, please contact me or one of my colleagues at Reputation.com.