2019 Accenture Survey Underscores Importance of Online Reputation Management for Healthcare Providers
Reputation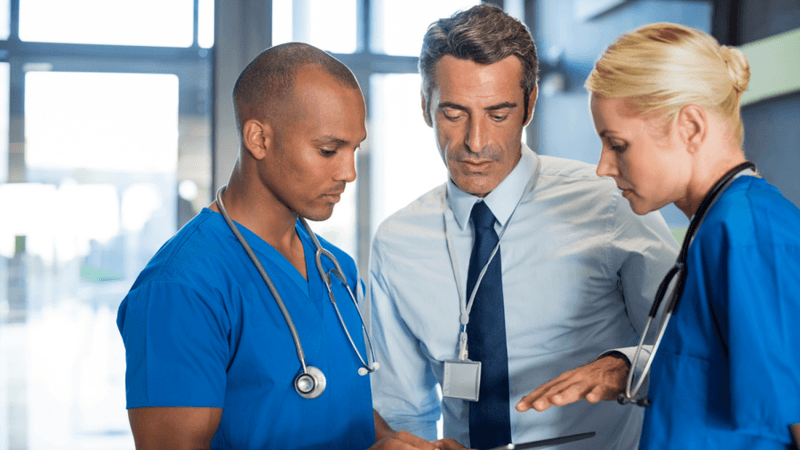 Health systems have a lot of work to do to build stronger reputations with younger consumers. According to Accenture's
2019 Digital Health Consumer Survey
, millennial and Gen Z consumers are dissatisfied or very dissatisfied with many aspects of patient care, ranging from the convenience of a provider's location to transparency about care.
According to the report, as millennial Gen Z consumers age and have greater healthcare needs, they'll look for services that satisfy expectations for effectiveness, convenience, efficiency and transparency. Meeting these expectations isn't an option for healthcare organizations, as millennials are projected to become the largest group of consumers this year and, as such, hold the most power and influence over future healthcare models.
Are Primary Care Physicians a Thing of the Past?
Accenture's survey also found that younger consumers are less likely to have a primary care physician (PCP).
This means that when millennial and Gen Z consumers need care, they don't have someone top of mind programmed in their phones and at a known location. Instead, they are more likely to visit an urgent care facility or search online for a nearby physician that best fits their needs. The implication is that reputation management is more likely to make a difference with younger consumers, because they are more likely to be searching and evaluating doctors and care facilities.
For reputation management to make a difference, it needs to incorporate customer ratings and reviews as well as how people find providers online. For instance, as consumers conduct "near me" searches, accurate listings, high star ratings and rankings, and lots of recent reviews will make the difference between being chosen or being passed by for a competing provider.
An effective reputation management platform should make a provider more findable, responsive and effective in the following ways:
Makes it possible for health systems to publish accurate, up-to-date provider and location information such as name, address and phone number data, as well as deeper content about a provider's specialty, including patient ratings and reviews. Complete and recent reviews make providers more findable, which is crucial at a time when four out of five consumers use the internet to make healthcare-related searches. In addition, publishing accurate location information creates a positive first impression that could make the difference between a consumer choosing one provider over another. In fact, 67% of consumers lose trust in a business when there is inaccurate information on a location or physician listing.
Publishes up-to-date and extensive provider ratings and reviews – not just on the provider's site but everywhere a consumer looks for care, including Google and Facebook. Digitally savvy consumers are accustomed to researching online ratings and reviews of everything they buy and every service they use. They bring to healthcare an expectation for transparency and efficiency that they get outside the industry. Given the demand for transparency among younger consumers, sharing ratings and reviews is now table stakes.
Understands and acts on patient feedback by analyzing input such as unstructured data — the free text that exists in online reviews and social media posts. This "data in the wild" offers valuable insights into patient sentiment that are not available from patient satisfaction surveys. Analyzing patient sentiment across online review platforms and social media can reveal the need for operational, facility and service improvements. For example, if multiple patients on Facebook complain about parking issues at a newly opened clinical hospital, the hospital can easily identify a problem that needs fixing.
For health systems with thousands of locations, each with a presence on review sites and social channels, the amount of unstructured data generated requires sophisticated machine learning algorithms to make sense of it and provide actionable insights. Such analysis enables health systems to continually improve on patient experience and optimize the care they deliver.
Act Now, or Fall Behind
If the Accenture report is any indication, healthcare systems need to invest now in their online reputations if they want to have a future with younger consumers. Reputation.com gives healthcare systems a central dashboard to manage their reputations, ranging from gathering reviews to publishing content. One national network of providers worked with Reputation.com on HIPAA-compliant review management for more than 400 locations. The client's average number of monthly positive reviews increased by 438%. The client also gained greater search visibility in local markets and improved patient loyalty.
Gain control and shape your online reputation effectively in 2019 and beyond by downloading our free 5-Step Guide to Improving Your Online Reputation.