A 6-Step Guide to Getting More Facebook Reviews
Reputation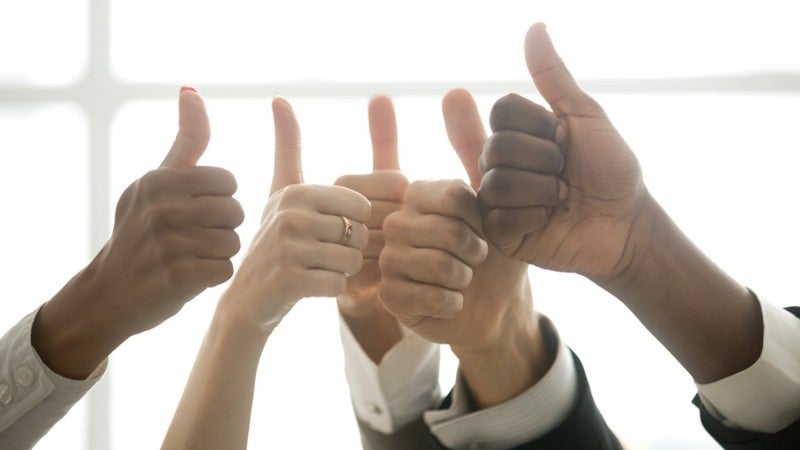 What business doesn't want more customers? For those who count themselves in the majority, Facebook has proven to be an excellent source of new business, but it only works with a solid social media marketing strategy in place.
The approach of "build it and they will come" isn't necessarily effective with social media, where people want to see engagement and activity. Business reviews are an integral part of your company's reputation, and Facebook plays a bigger role in this equation than many realize.
Facebook has more than two billion active users, and Market Force research reveals that 81 percent of users surveyed in the U.S. and UK will make purchasing decisions based on social media recommendations. Even if your business has a Facebook page that accepts reviews (now called "Recommendations"), you will need a way to direct customers to this platform.
Social Media Testimonials Are Powerful
Getting customer feedback serves several purposes. You might feel that your company is running on all cylinders, but it's the opinion of your clients that matters. If you are missing the mark in one area, a review might be your first indication, and you can quickly make a correction. On the other hand, you may be doing one thing so well that it's getting noticed, and this is also something that you'll want to capitalize on for additional business.
Simply put, reviews from customers can help you improve your business and add some zeros to your bottom-line results. Interested in learning more? Download our guide on How Better Customer Reviews Drive Revenue.
How to Get More Facebook Reviews
Reviews can increase traffic to your website or online store, so it makes sense to encourage these on your business page. One recent study revealed that 55% of customers learn about new products on Facebook and 71% have some degree of trust in what they see on the platform.
Facebook has renamed "Reviews" to "Recommendations," but it is essentially the same feature. Customers are presented with a 1- to 5-star rating scale and then are given the option to write a review and share it on their own timeline. Before you start sending customers to Facebook, you'll need to enable this feature on your page(s).
Then, your company's social media marketing strategy should include the following steps to get more Facebook reviews:
Ask for them in person. One of the most effective ways to get reviews is to ask a customer for them when they are dealing with you face-to-face.
Send email requests. This is another way to ask for reviews. Just send an email to your recent customers and ask them to "Let us know what you think" with a link to your Facebook Reviews section.
Respond to every review. Make it a practice to respond to every review, good or bad. When you let customers know that you value their feedback, others will see this and want to contribute.
Promote your existing reviews. Another enticement is when you promote your existing reviews. By featuring reviews from real customers, others will be more inclined to go to Facebook and leave their own feedback.
Place CTAs on your website. Yet another form of "asking" is to have a call to action on your website or blog asking customers to "Leave us a Review" with a link to Facebook.
The truth is that online reviews help build your company's reputation and this is a cornerstone of trust. This is powerful but also difficult to achieve without a significant time investment and a robust social media marketing strategy. At Reputation.com, we can help your company attract and manage reviews in addition to other initiatives that will improve your customer's experience.
Download our free guide to Getting Started with Online Reputation Management to learn more.