6 Best Practices for Managing Social Media
Reputation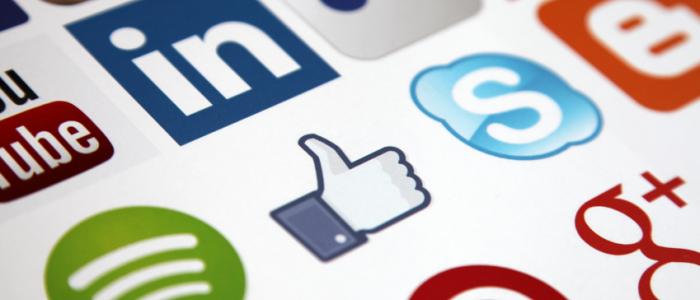 You know your consumers are using social media sites, but did you know that they're not just socializing? Some consumers are using these channels to help them get information on their next purchase. In fact, 74 percent of all consumers rely on social networks to guide purchasing decisions, according to research by Gartner.
Your business may have a Facebook page or a Twitter account, but you may not have time to learn how to promote your business on social networks. However, engaging with consumers on social media is vital and shouldn't be viewed as a time-consuming chore.
Social media is a tactic for generating business growth and consumer service — not just another "to do" on your list. What's more, it's a powerful tool for connecting with consumers and building relationships with potential buyers.
If you're ready to strengthen your social media presence, follow these six best practices to make these channels work for your business:
1. Know Where Your Consumers Hang Out
It doesn't make sense to spend all your time on Facebook if your consumers are on Google+ or Instagram. But how do you find out which social media sites your consumers use most? Each social media site has a unique audience and a unique tone. Make sure you research where your consumers are before creating a new page.
You can do this easily by Googling something like, "What kind of people use Twitter?" You can also do this the "old school" way by asking your consumers directly.
A recent report conducted by BI Intelligence, shows that Pinterest has tremendous reach among women. Instagram has become the most important and most-used social network for U.S. teens. Facebook, Twitter, and LinkedIn are used by 18-34 year-olds.
2. Make Your Social Media Pages and Accounts Easy to Find
Make sure that your business' social profile name matches your actual business name so people can easily match the two. You don't want to use "Super Car Deals" as a profile name if your business name is "Stansville Auto Center." Also, match the page or account colors and graphics with your brand, like using your business logo as your avatar image.
You can also promote social media links on your website and marketing materials to increase your fan base. If you have collected a number of great reviews from consumers, be sure to highlight those on your website as well.
It will not only show proof to potential consumers, but also encourage those who do buy your services to write a review.
3. Use Different Communication Styles for Different Social Media Sites
Twitter posts are limited to 140 characters, which can be challenging to create if you want to communicate a lot of information. So for Twitter, you need to keep it short and sweet.
Twitter posts are seen by more people with the use of #hashtags, re-tweets, and @mentions. Facebook or Google+ posts can be longer (although fewer than 250 characters is recommended).
It's a good idea to include images with any post because research indicates that it increases engagement. Photos are the most engaging type of content on Facebook, with a whopping 87 percent interaction rate from fans, according to the Social Examiner.
HubSpot also reports that visual content is more than 40 times more likely to get shared on social media than other types of content.
4. Think 'Interactive Discussions' Rather Than 'One-Way Messages'
Social media is all about interaction. It's where you can reply directly to consumers and answer questions. You want to quickly address consumer questions and concerns. Never delete a negative comment unless it violates your community guidelines, such as attacking others, swearing, or spamming. If you make a mistake, acknowledge it, apologize, and fix the issue.
Additionally, try to "like" or "favorite" your fan comments in every response. You can also ask for your audience for their opinions through questions or polls, which helps to spur interaction.
5. Empower Your Super Fans
Keep track of your most active fans and engage with them as much as possible. Eventually these individuals may begin to act and answer questions on behalf of your business because they know it so well.
Let the fans do as much of the talking as possible. Don't be repetitive or insert yourself for the sake of doing so, only respond when there is value to add to the conversation.
6. Pay Attention to Timing
Pay attention to the time of day that consumers are most active, and schedule posts accordingly.
Be careful not to post too frequently throughout each day, but be consistent. Post at least a couple times a week, every week. Keep track of how engagement performs over time to see what's working, what's not working, and why.
Read our in-depth guide titled, "Social Media Tips, Tricks and Best Practices" to get more valuable information to help you understand how social media impacts your business.