5 Ways to Streamline Your Workflow with Online Reputation Management
Reputation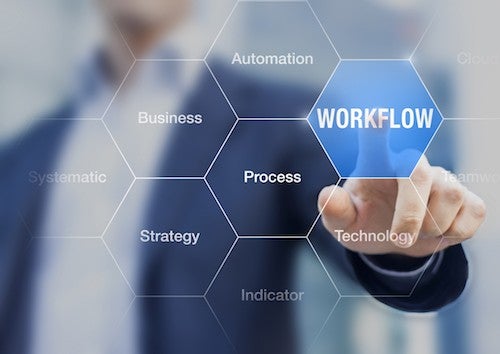 Achieving results in digital marketing requires expertise on many fronts, including online reviews, social listening and engagement, business listings, reputation analytics and reporting.
But who has time to be an expert in all those fields? Actually, you do.
With the right Online Reputation Management (ORM) solution, you can streamline the effort to improve your company's online presence, saving time and money.
Here are five reasons why:
1. Surveys Work
"The customer is the boss," says A.G. Lafley, CEO, Procter and Gamble. But to know what the boss is saying, you've got to ask. Requesting feedback from only a few customers is painless enough. But it's considerably more difficult to request it at scale, from hundreds to thousands or even tens of thousands of customers in different geographies.
With an Online Reputation Management platform, you can instantly request feedback from your entire customer base using a tablet kiosk, a mobile SMS message or an online survey.
2. Customers Like It When You Respond
As the social web rapidly expands, monitoring online reviews can overwhelm limited staff. But a smart ORM strategy enables your team easily monitor over 120 review sites — including Google, Facebook and specialty review sites by the dozens — from a single, intuitive dashboard.
See your ratings at a glance across all your locations. Promptly address issues and deliver outstanding customer service in real time at far lower cost.   
3. Accuracy is Good For Business
With 85 percent of consumers using search engines to find local business information, accurate listings are key to getting found. Search rankings suffer when listings are inaccurate. You lose discoverability, credibility, and customers.
Manually updating every map and review site on the internet would be a thankless and nearly impossible task. You can take full control of business listings using an ORM Tool,  which will ensure consistency and accuracy across the social web.      
4. Your Customer Base is Social
Actively engaging customers on social networks can be time-intensive, especially if you're jumping back and forth between multiple accounts. With the right ORM tool, you can easily monitor your locations' Facebook, Google, Twitter, YouTube and Instagram accounts, and quickly respond to comments, mentions, and reviews.
With just a few clicks, you can instantly publish reviews, replies, survey results and customer stories across your social networks, driving greater visibility and site traffic.
5. There's No Better Way to Gain Insight
Online Reputation Management yields one of the most coveted prizes in marketing: insight. A single, unified system integrates customer reviews, surveys, social media and huge volumes of customer feedback data.
Armed with information about customer sentiment, you can quickly run thematic analyses and identify operational improvements across the organization, spotting issues like long wait times or customer experience trouble at specific locations.
ORM Makes a Big Difference
Online Reputation Management is a critical part of an organization's marketing strategy in a social-first world. It's a comprehensive solution for monitoring and managing your online reputation in one place, streamlining your workflow and enabling you to make a positive impact on business operations and revenue.