5 Tips to Improve Your Social Listening Skills
Reputation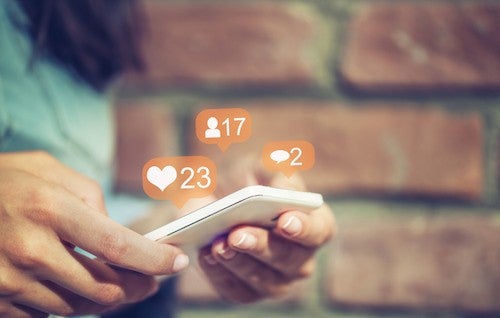 Here are three little words nobody wants to hear: "You're not listening!"
Everyone wants to be heard. From 3-year old Mateo's plea for cupcakes in the now-famous YouTube video, to his mom, who explains patiently to him exactly why he wasn't going to get them.
Like Mateo, your customers want and need to be heard, whether they're right or wrong. And demonstrating a capacity for listening — to the good and the bad — has never been more important.
Social listening technology helps you monitor the conversations your customers — and others — are having about you, your company and your industry. Social listening is a critical component of any company's marketing strategy, as it allows you to react and respond to customer sentiment — and gather data to make improvements in the way your business runs. It's your very own perpetual focus group, rich with constantly updated and actionable business intelligence.
Beyond the Metrics
A comprehensive social listening strategy has benefits well beyond marketing and social media metrics. This organic market research can lead to any number of benefits, including product or service improvements, operational efficiencies, better employee engagement and, ultimately, increased sales and revenue.
Here are some tips to improving your company's social listening skills:
1. 

Make the first move.
Customer satisfaction surveys give customers the opportunity to provide candid feedback while their buying experiences are still fresh. You'll be alerted to potential hiccups, process glitches or service disruptions — before they develop into bigger problems. And, of course, you also learn about what your customers enjoyed about their buying journey.
2. 

Have cooperative conversations.
Form a relationship with your customers that's more than just seller-to-buyer. By conversing with them — instead of talking at them with marketing speak — you'll build a loyal community, uncover pain points you might not otherwise learn and gain invaluable knowledge about the one thing you can't control, no matter how brilliant your marketing — customer sentiment.
3. 

Take the bad with the good.

When people take the time to express their opinions about your company or product, they're giving you a gift. Negative comments or reviews help you uncover problem areas in your delivery, operations or products, both human and technical. Maybe you've got a rogue customer service agent, or your supply chain has a broken link. Your timely and thoughtful responses to criticism demonstrate a commitment to constant improvement, and create opportunities to turn dissatisfied customers into loyal, repeat customers and brand advocates.
4. 

Make a big deal about it when customer feedback drives improvement.

What better way to demonstrate that you're listening than to take corrective action? Invite your community to give themselves a pat on the back for alerting you to problems and giving you a chance to fix them.
5. 

Expand your capacity to listen and learn.

As digital channels continue to proliferate, so do opportunities for consumers to share feedback and experiences. Monitoring and responding to every digital conversation is essential — and impossible to do manually. Investing in an Online Reputation Management solution gives you the capabilities to scale your listening and engage in meaningful ways with every conversation.
Time to Tune In
By becoming a better social listener, you'll actually hear what your customers are saying — not just what you think they are saying or what you want to hear — and you can put those insights to practical use, to improve your company's reputation, operations and bottom line.  
Learn how Reputation.com makes it easy to be a good listener.