5 Tips for Getting Great Reviews Online
Reputation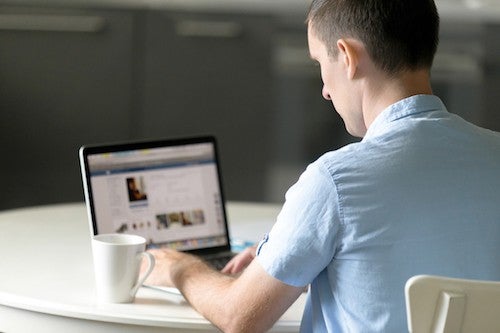 Exceptional service — that's your differentiator, right? To attract new business, you have to demonstrate that you deliver better service than your competitors. But how do you do that before the customer interaction takes place?
The best way to convince would-be customers that you're the best choice is to let the voice of the customer work for you through online reviews.
It's Not Just Quality

— Volume Counts, Too

Mintel, a market intelligence provider, found that 69 percent of consumers seek out advice and opinions on goods and services online before purchasing, but  73 percent of online shoppers only look at the first page when searching for a product or service. Your listing needs to be on that first page, if you want to be found.

But that takes lots of reviews — our research shows a location's first 10 online reviews can move you from the search engine netherworld to the top half of the first page.

What's more, your reviews and star ratings determine the size of the dot marking your locations on Google maps — map dots are larger for businesses with a large volume of recent reviews and smaller for those with fewer reviews.

Enlist the Voice of the Customer to Boost Ratings and Rankings

Using proven Online Reputation Management (ORM) strategies, you can build review volume, which leads to higher search rankings and star ratings — demonstrating to potential customers that you do, in fact, deliver the exceptional service they expect. Here's how:

1) Ask for reviews. Although some people will review you without being asked, the percentage will be low. People are busy — it might not occur to them. Ask for reviews after every customer interaction to build volume. Past research by Bazaarvoice shows 87 percent of reviews are positive, so there's little risk in asking.

2) Make it simple. Once you ask, make following through easy. Use an Online Reputation Management platform to automate the delivery of review requests and surveys via email and SMS following every customer interaction. Just two or three questions is sufficient, or you can even enable responders to click on a star rating or happy/sad image, rather than having them write anything out. People are much more likely to review you if it only takes a few seconds.

3) Respond promptly. If you don't reply promptly to a concern voiced online, a customer's negative feelings may grow stronger, and they may complain about you to friends on their social networks or write additional negative reviews. Reputation.com recommends responding to at least 20 percent of positive reviews and 100 percent of negative reviews. Be respectful, thank customers for their feedback, and if they have a concern or issue, let them know you're doing what you can to remediate the problem.

4) Share positive feedback. Reviews can be high-quality, user-generated content. If you receive a positive review, share it on your website and social networks. Doing so will help spread the word about your services and the experience you provide.

5) Optimize your social pages. Social media sites are high-authority platforms for search engines. Create social media profiles on all major social platforms and optimize them with keywords that are relevant to your business. Include buttons that link to popular reviews sites to make it easy for customers to post a review. And make sure the "Review" feature is turned on when you set up your Facebook profile page.

Check out our Success Kit to learn more about Online Reputation Management.