5 Key Findings in the 2019 Retail Reputation Report
Reputation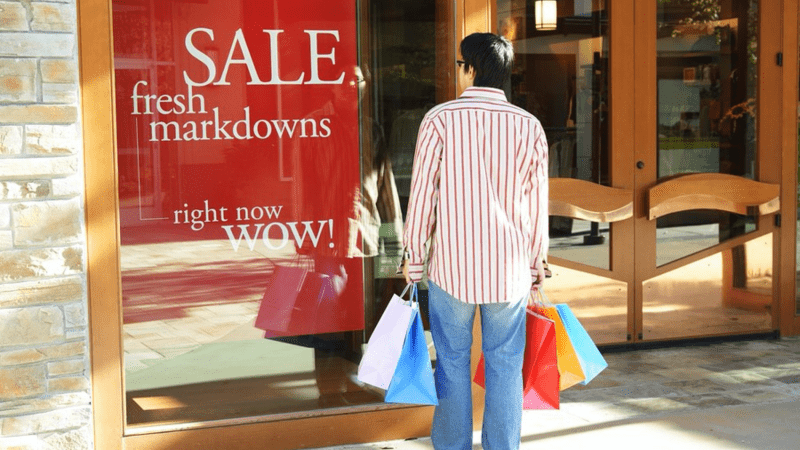 With Black Friday behind us, retailers need to step it up to compete for and cash in on business from holiday shoppers — then begin to ramp up for the New Year. But 2020 may usher in some new challenges.
There's been a lot of buzz this year about the so-called "retail apocalypse" that U.S. retailers are facing. In 2019, more than 9,300 stores closed, including locations of household brands such as Sears, Kmart, Walmart, Party City and Barneys. Payless plans to close all of its 2,500 stores — potentially the largest retail liquidation in history. The trend has been gaining momentum for a few years, now — in 2018, retailers closed 102 million square feet of store space collectively, and another 155 million in 2019.
A key driver of this trend is changing consumer shopping behaviors. Shoppers are narrowing their search for specific products with mobile technology and search assistants and going directly to the store that sells what they need, rather than visiting multiple stores. This means there's less browsing that leads to impulse buying — and lower overall sales volume for retailers. Of course, ecommerce is also playing a significant role; despite the fact that brick-and-mortar locations still garner the majority of the retail market, ecommerce is growing roughly 20% year over year, and will likely continue to impact the market.
Other factors contributing to the trend include rising rents and over-expansion of malls. According to Cowen and Company research, the number of U.S. malls grew more than twice as fast as the population from 1970 to 2015. With anchor stores such as Sears and Macy's closing, retailers with in-mall locations are struggling to attract foot traffic.
Brands that manage their reputation effectively — online and onsite — are best poised to survive in this changing retail landscape, where consumers have ample choices and rapid access to reviews and recommendations online. With mobile and AI-assisted near-me search on the rise, it's critical to ensure your locations rank high and look good in search results, and that your reviews reflect the excellent customer service you provide. Additionally, embracing the omnichannel shopping experience consumers now demand and ensuring a consistent and satisfying experience at every customer touchpoint hinges on a brand's ability to listen to, analyze and act upon customer feedback. Doing all of this well requires effective online reputation management strategies and technology.
Download our free ebook: Getting Started with Online Reputation Management today.
What's In the Report?
Reputation.com's 2019 Retail Reputation Report is an analysis of unstructured text from consumer reviews on Google and Facebook for more than 33,000 locations of 100 leading retailers. It reveals which retailers are leading and which are lagging in terms of online reputation, as well as key service metrics as expressed in the unfiltered — and public — voice of the customer in reviews on Google, Facebook and other review sites across the web.
Here are the five key findings uncovered by our research:
Brands who improved their Reputation Scores the most had 3X higher sales growth. The ten retailers who improved their Reputation Scores the most realized a 2.25% average increase in sales growth year-over-year, whereas retailers who saw little or no improvement to their scores had minimal increases in sales volume (less than 1% on average).
Jewelers and consumer electronics retailers performed among the worst of the retail industry segments we examined. Several of the brands that sell jewelry exclusively, as well as mobile device brands such as Verizon, AT&T, Apple and others have lower-than-average reputation scores.
Trader Joes and LEGO Store swapped places but still topped the chart. These retailers ranked #1 and #2 in our study for the second consecutive year. They also had the highest average star ratings at 4.62 and 4.60, respectively.
Drugstores need reputation help. All three retailers in this sector — Walgreens, CVS and RiteAid — ranked in the bottom five in our study. RiteAid's Reputation Score was a mere 215 out of 1,000.
Retailers just don't respond to negative feedback. Most retailers in our study are not responding to negative reviews — and are therefore missing opportunities to learn from feedback and demonstrate to customers their willingness to address a negative experience. Retailers in our study responded to just 2% of negative reviews on average, compared with 70% for Real Estate companies, 69% for Auto Dealers and 66% for Dining establishments.
What Can Retailers Learn from the Analysis?
Retailers who proactively manage their online presence are more likely to show up higher in search and be found and chosen by customers. Those who neglect their online reputation will struggle to compete in an increasingly competitive market landscape that is experiencing a paradigm shift in shopping behaviors and preferences. However, those who are proactively managing their reputations will fare better by driving higher sales volume and attracting more traffic from near me search.
Click here to read the full report. Also, visit https://www.reputation.com/industries/retail/ to discover how Reputation.com can help you optimize the CX that you deliver and improve your reputation for customer service excellence.