4 Ways to Attract New Business from "Near Me" Search
Adam Dorfman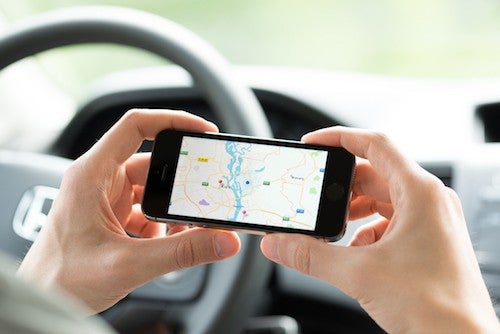 Are customers close by? If so, your locations had better show up in their "Near Me" search results.
In this busy, hyper-mobile world, location-based searches are more common than ever. In fact, according to Google trends data from March, searches containing phrases and words such as "Near Me" and "closest" have doubled in the past year.
And the categories of local businesses consumers search for is widening. Apart from the norm — gas stations, restaurants, retail stores and the like — consumers are searching for doctors, plumbers, and services of every kind that are close by. About 80 percent of these searches are completed on mobile devices, and Google says 69 percent of consumers expect to find what they're looking for within five miles of their location.
"Near Me" searches are particularly important for businesses that face fierce competition. Showing up on top of search results provides a way to stand out. Of all "Near Me" searches, 50 percent lead to store visits within 24 hours, and 18 percent lead to a purchase within a day.
Appearing in the Google Local 3-Pack
Ranking high in location-based searches isn't as simple as it seems. Google highlights just three results on the map — what's called the Google Local 3-pack — in search results. For example, here's a snapshot of what Google provides when you search "gas stations near me" when you're at the San Francisco airport:
To make things more challenging, the three top results aren't always the most relevant for the person performing the location-based search. General searches for a business in a particular city may yield results most relevant to the city name, not the searcher's exact location. So, even if you're closest to the person performing the search, Google may display other competitors in the 3-pack.
Getting into the 3-pack depends on several factors — including your online reputation. For example, business listings play a huge role. Any variations in how your name, address and phone number appears can be penalized by Google, affecting your ranking.
The quality and quantity of your online reviews have an impact, as well. If your business has a high volume of positive, recent Google reviews, it's more likely to appear in the local 3-pack. And, if your business does manage to be among the top three results, Google will include links to your reviews. Those two factors are more powerful than any others — including your website or content — in driving new business to your locations.
Rank Higher in "Near Me" Searches
Google's ranking algorithm is based on more than 200 factors, and the algorithm is updated regularly. The following Online Reputation Management (ORM) strategies can increase your chances of ranking higher, and even making into the local 3-pack on the next "Near Me" search:
1)     Claim your business listings. First, make sure your Google My Business listings are claimed and optimized. Your business name, address and phone number for each location must be correct and match what you have on your website — exactly. Listings on other key directories such as Facebook are also important, as are industry-specific sites such as Vitals for healthcare or Cars.com for automotive.
2)     Have a separate page. Having a separate page for each location is ideal, but make sure all your locations appear somewhere on your site. Not only will accurate, consistent business listings improve your rankings, they'll ensure a better customer experience when a consumer decides to visit your location.
3)     Create a mobile-friendly website. People perform location-based searches on their smartphones, and they may want to check out your website before they visit your location. If your website is mobile-friendly, you've eliminated another barrier to a successful customer engagement. Also, Google favors mobile-friendly websites and may penalize those that aren't.
4)     Respond to reviews, and work to resolve the bad ones. One bad Google review has the power to shape your brand and negatively impact "Near Me" search rankings. Responding promptly to negative reviews can prevent frustrated customers from writing additional negative reviews. In fact, 95 percent of unhappy people will return to a business if an issue is resolved quickly and efficiently.
Although Google is likely to change the rules again, better Online Reputation Management will help you adapt quickly and continue to win over consumers when they find you in local searches. Learn more strategies for improving your search rankings and ratings.